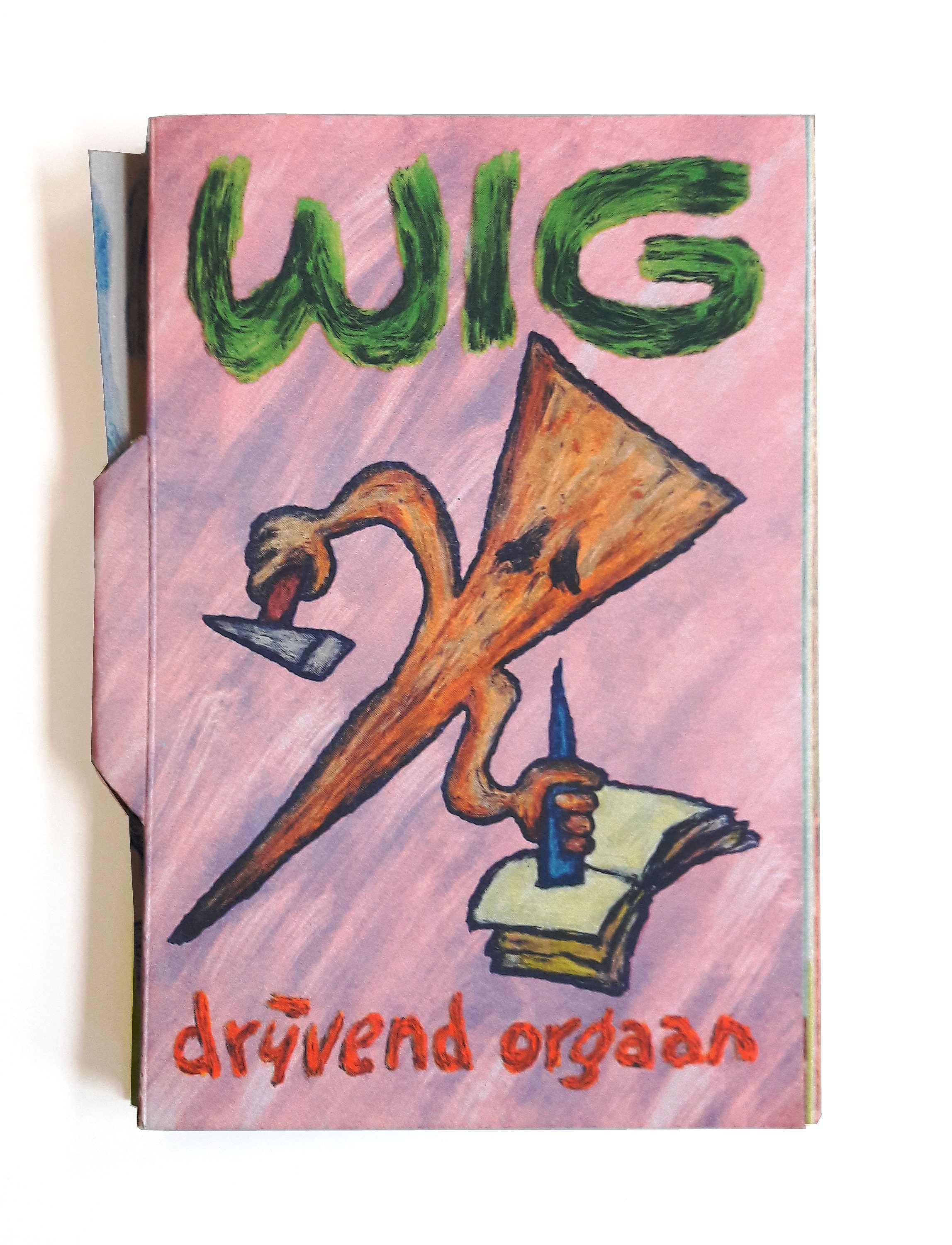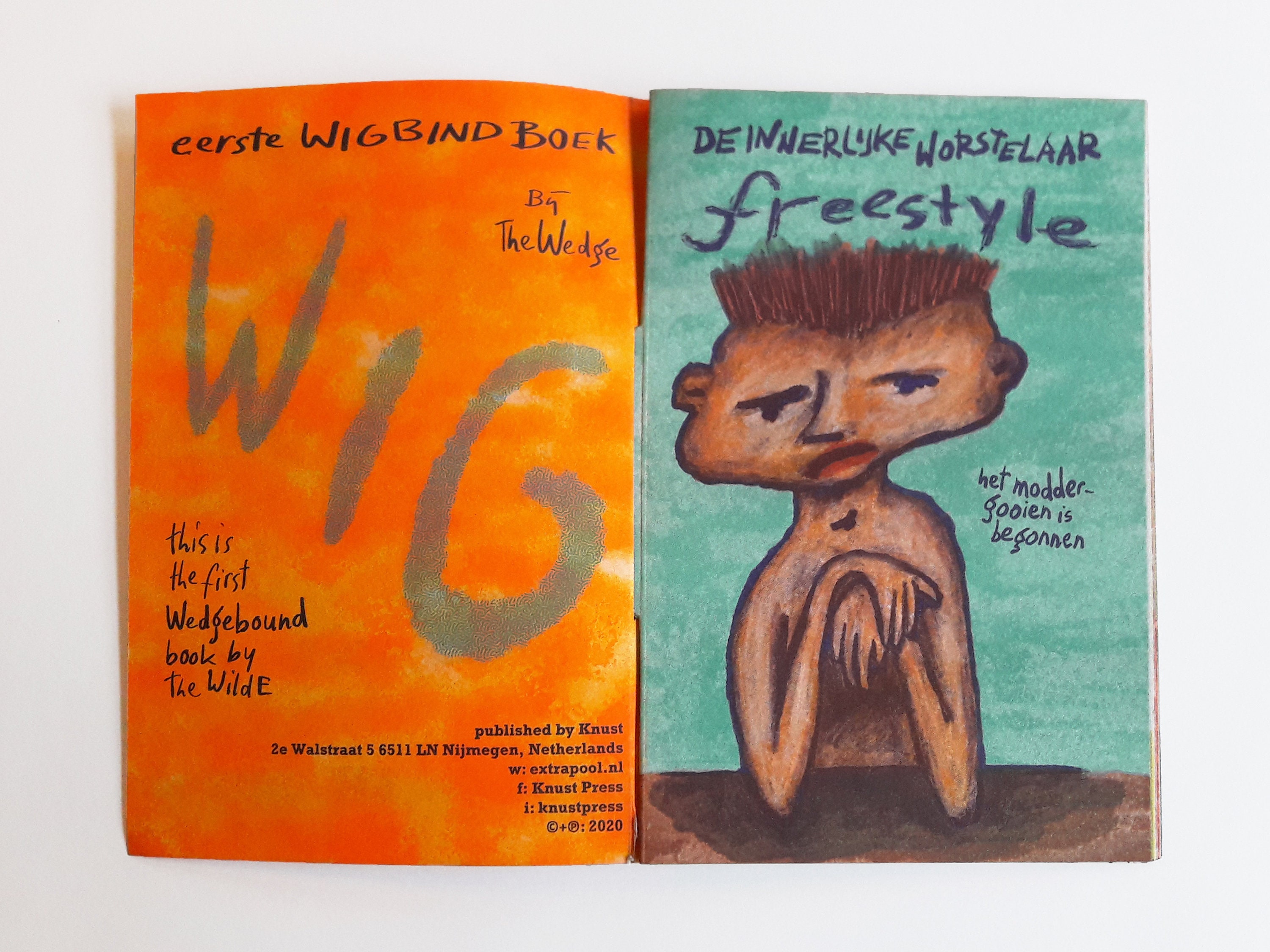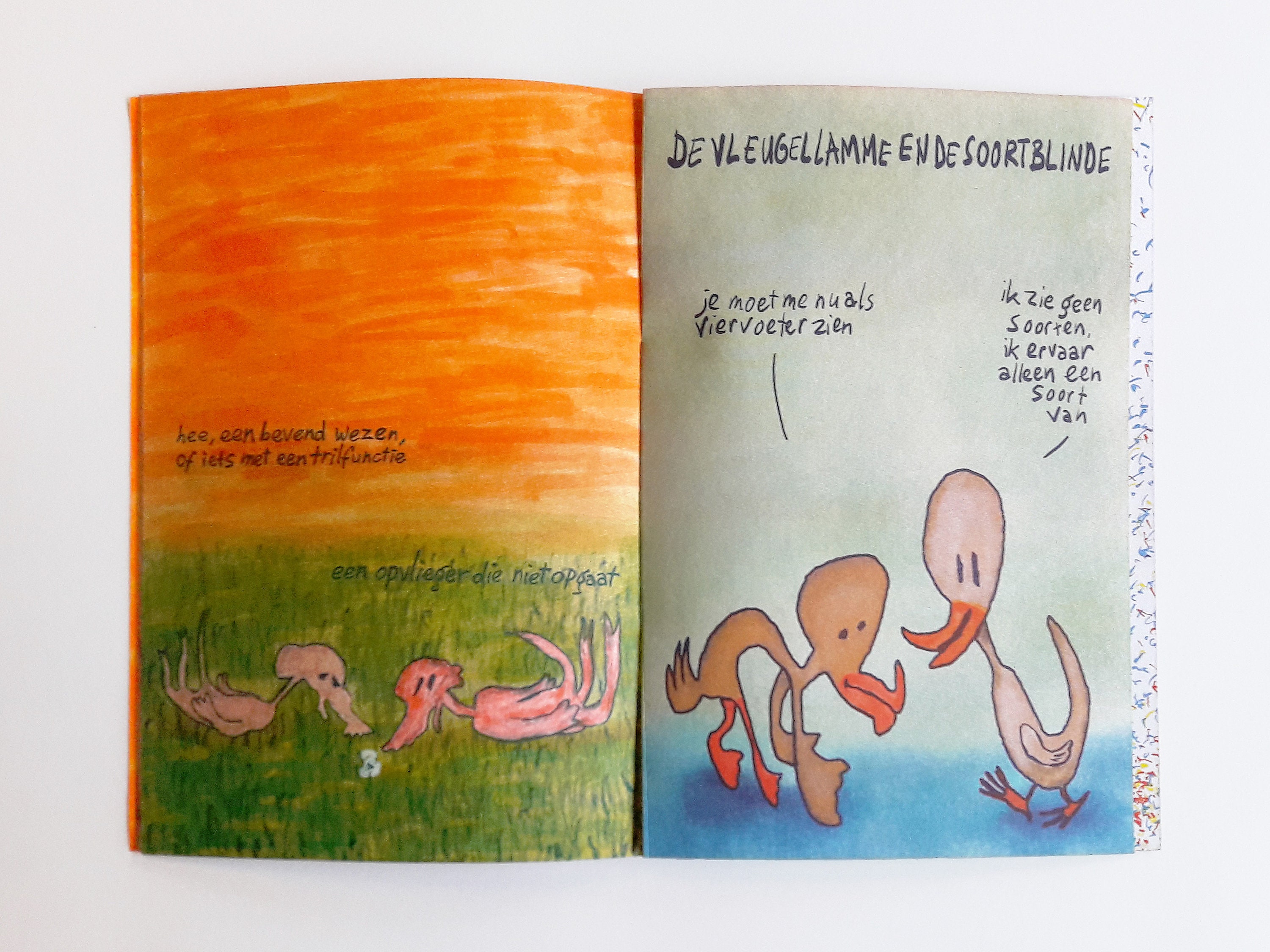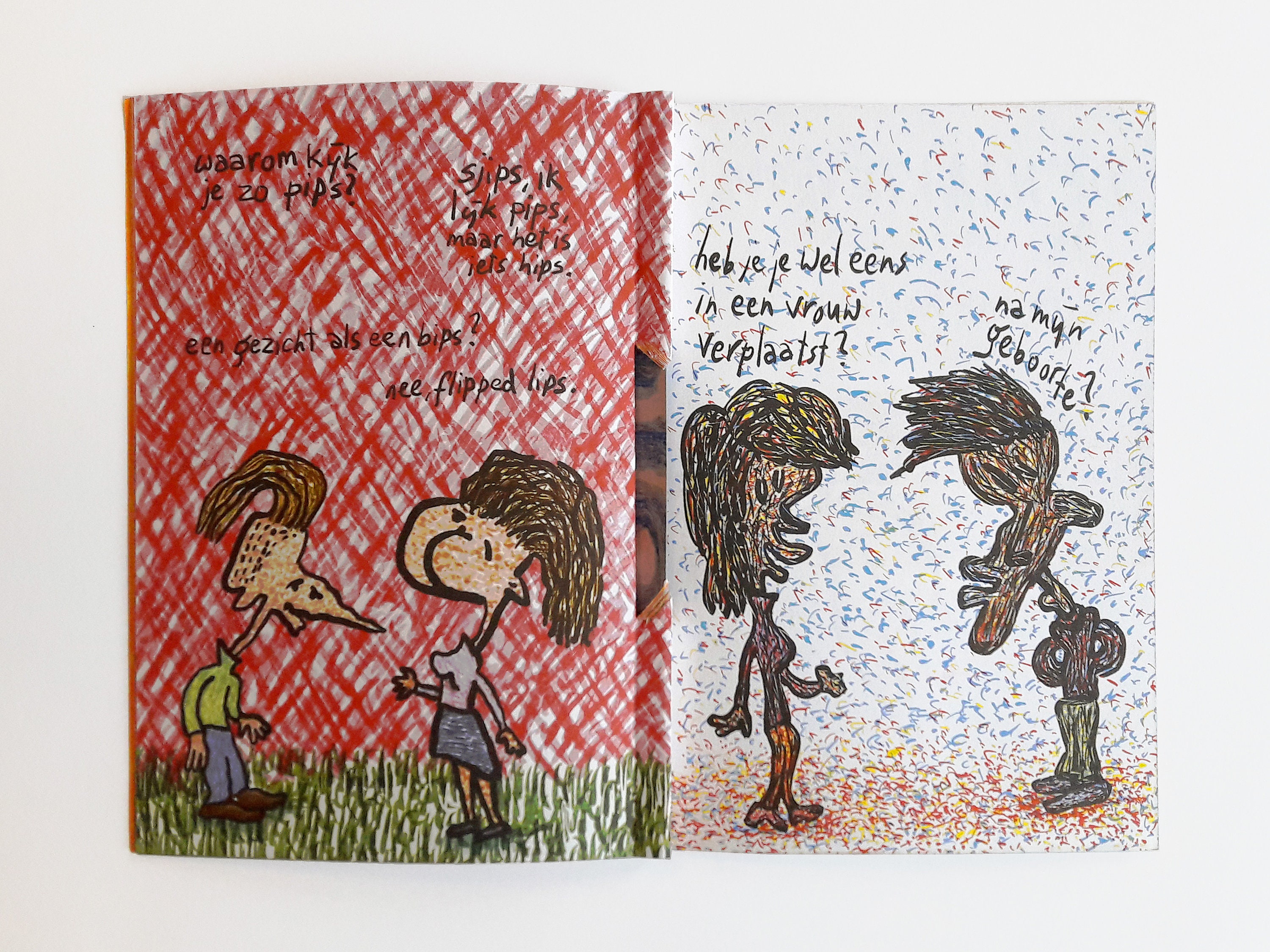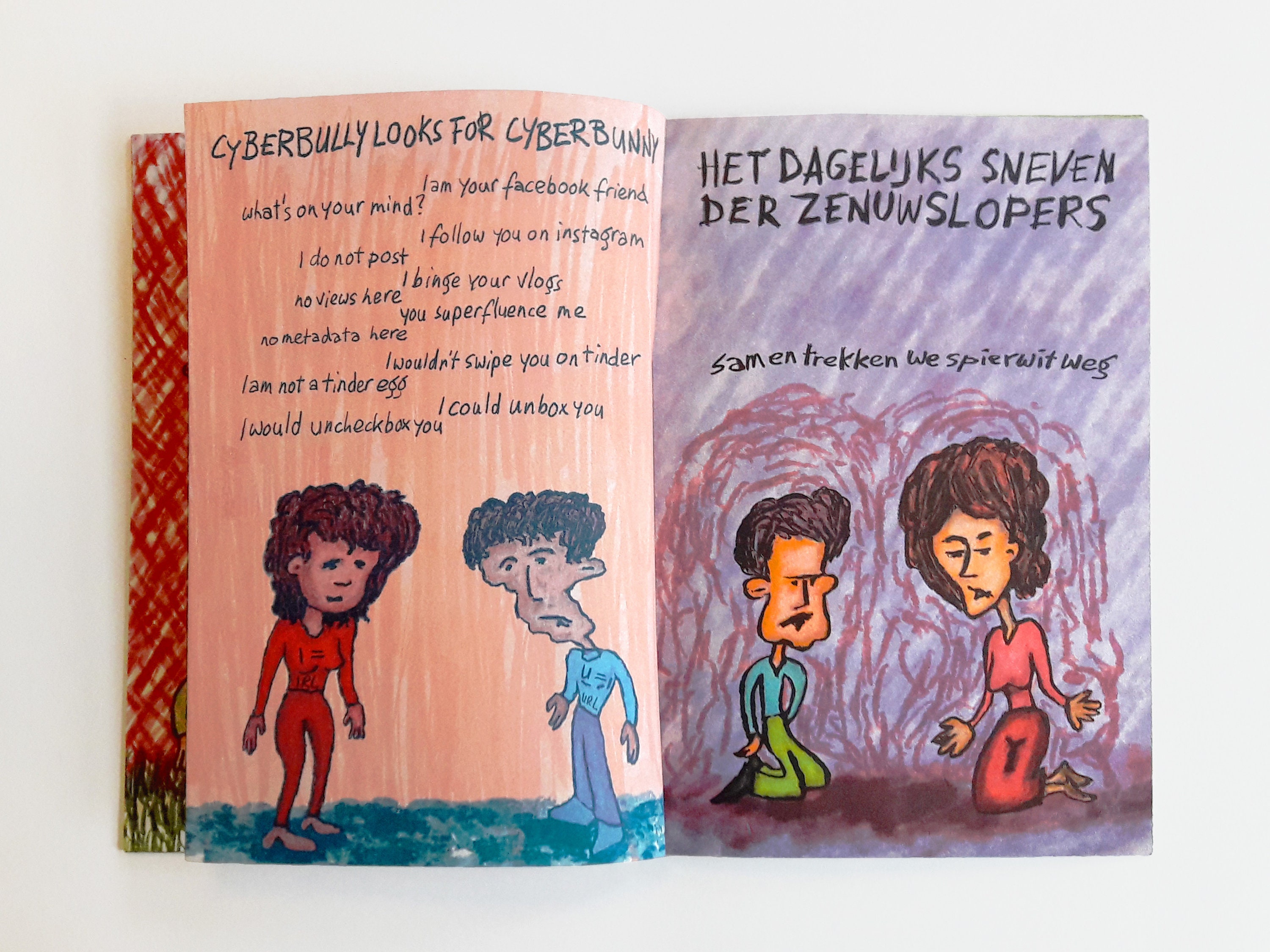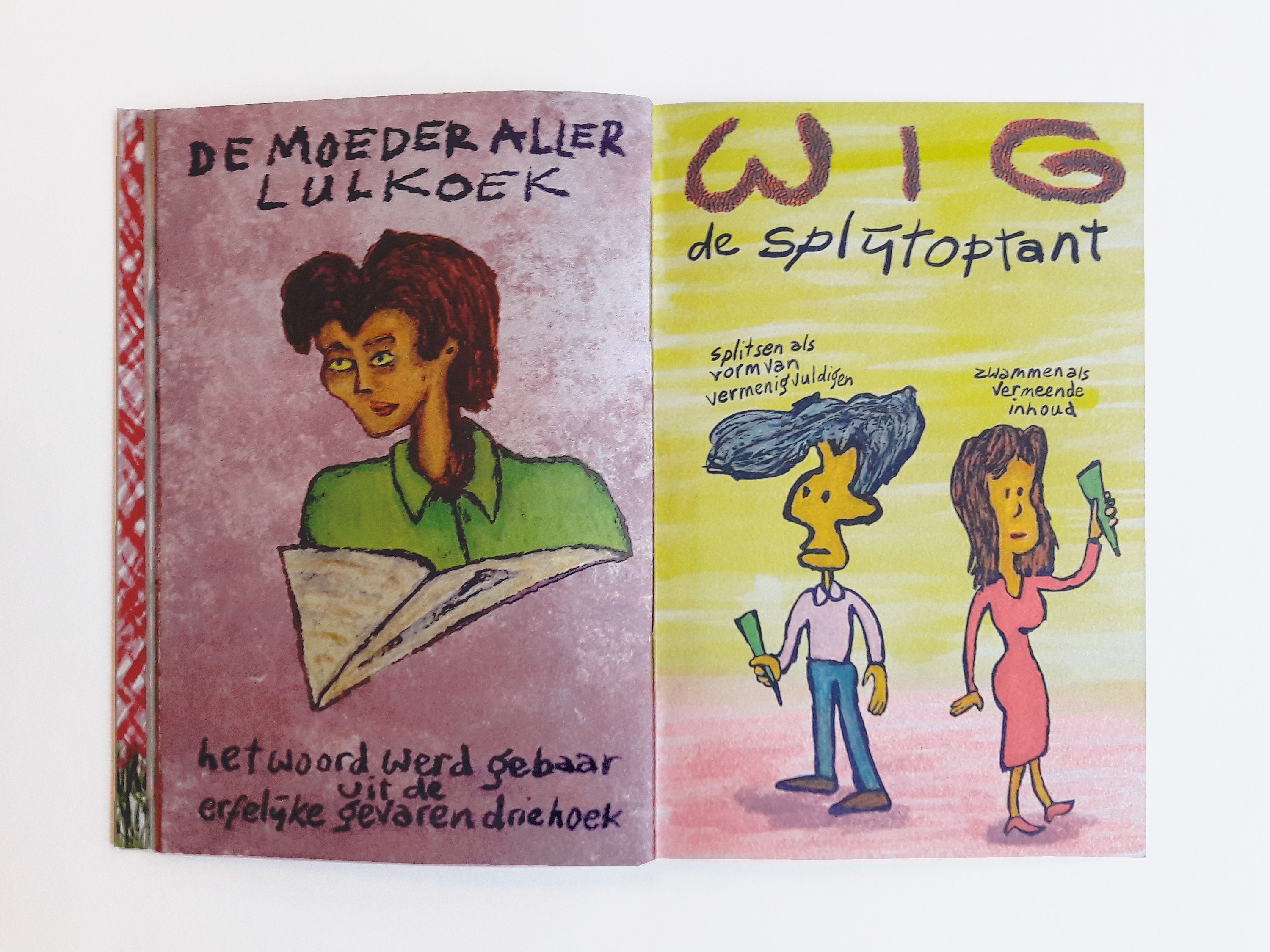 'Wig'
Jan Dirk de Wilde

printed and published by Knust,
December 2020

- edition: 195 copies
- 32 pages
- 18 x 25 cm
- multiple colors stencilprinted (risograph)
- wedge bound

Wig is Jan Dirk de Wilde's latest art book, featuring all new drawings Jan Dirk mostly made on his Ipad during the first lockdown in 2020. The book is fully multiple color stencilprinted using special spot colors only. The wedge binding is a unique binding Jan Dirk developed for his book. The binding is without glue, thread or staples, but instead uses a 'wig', a wedge shapes strong paper piece that holds the spine.