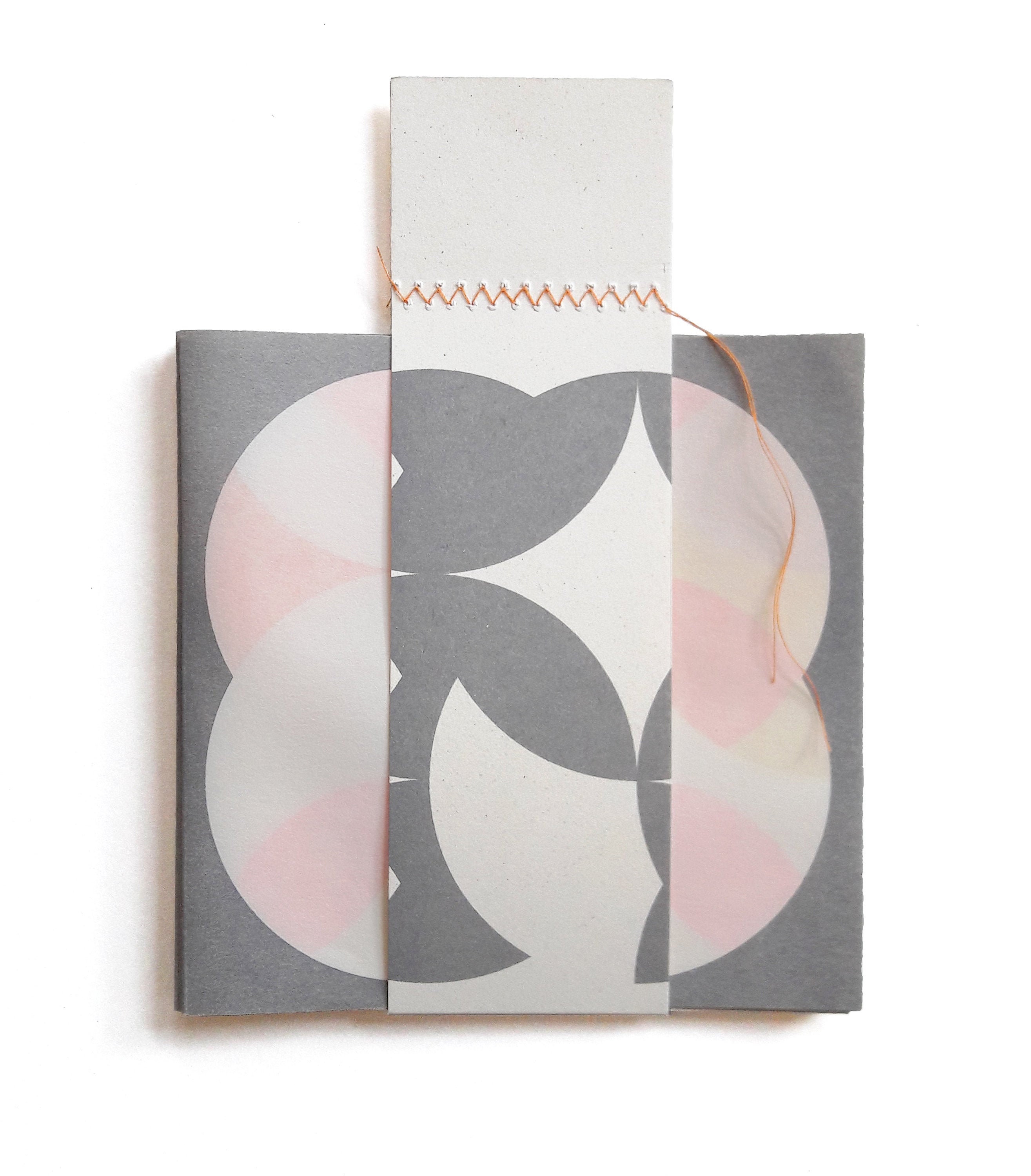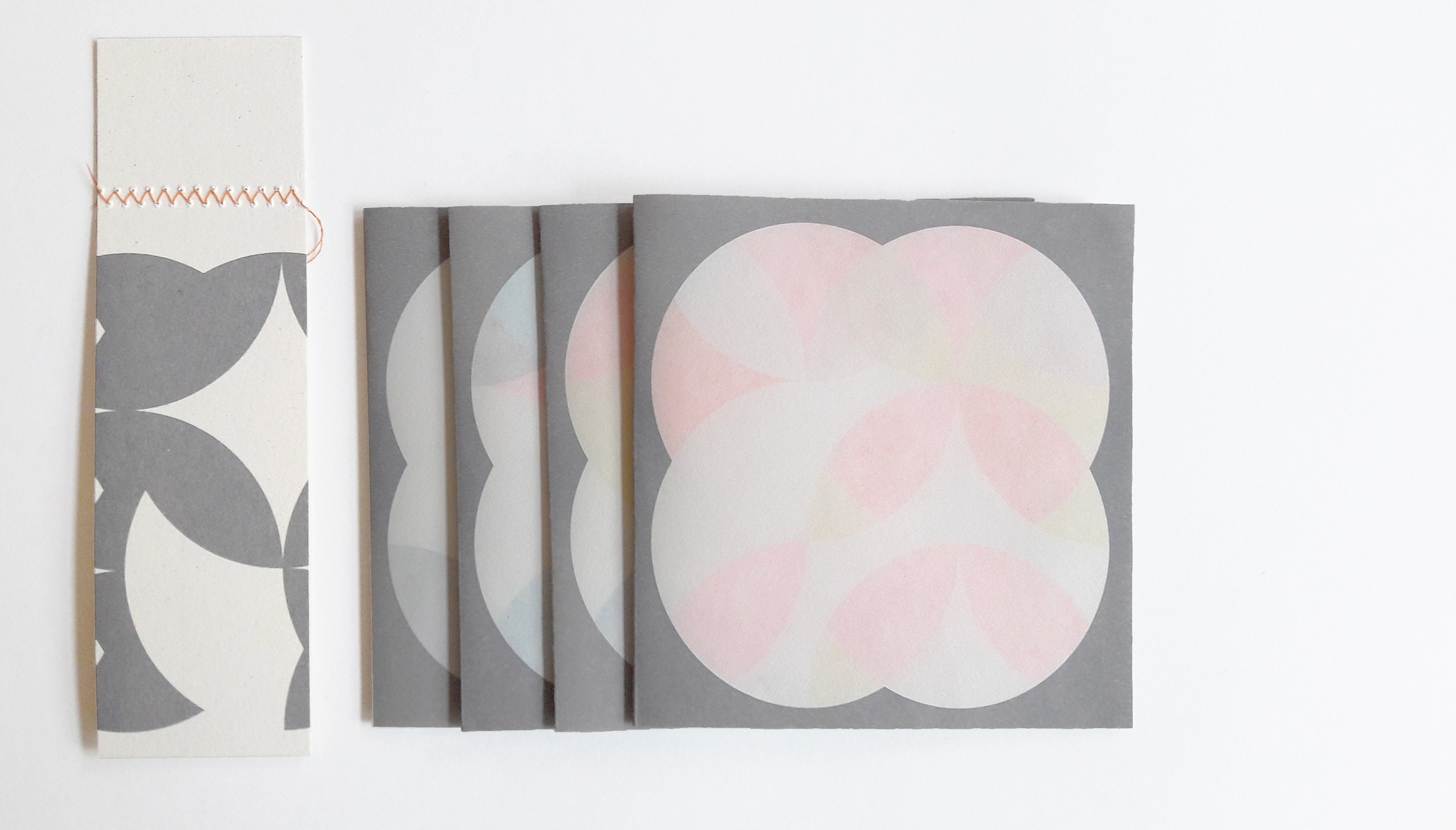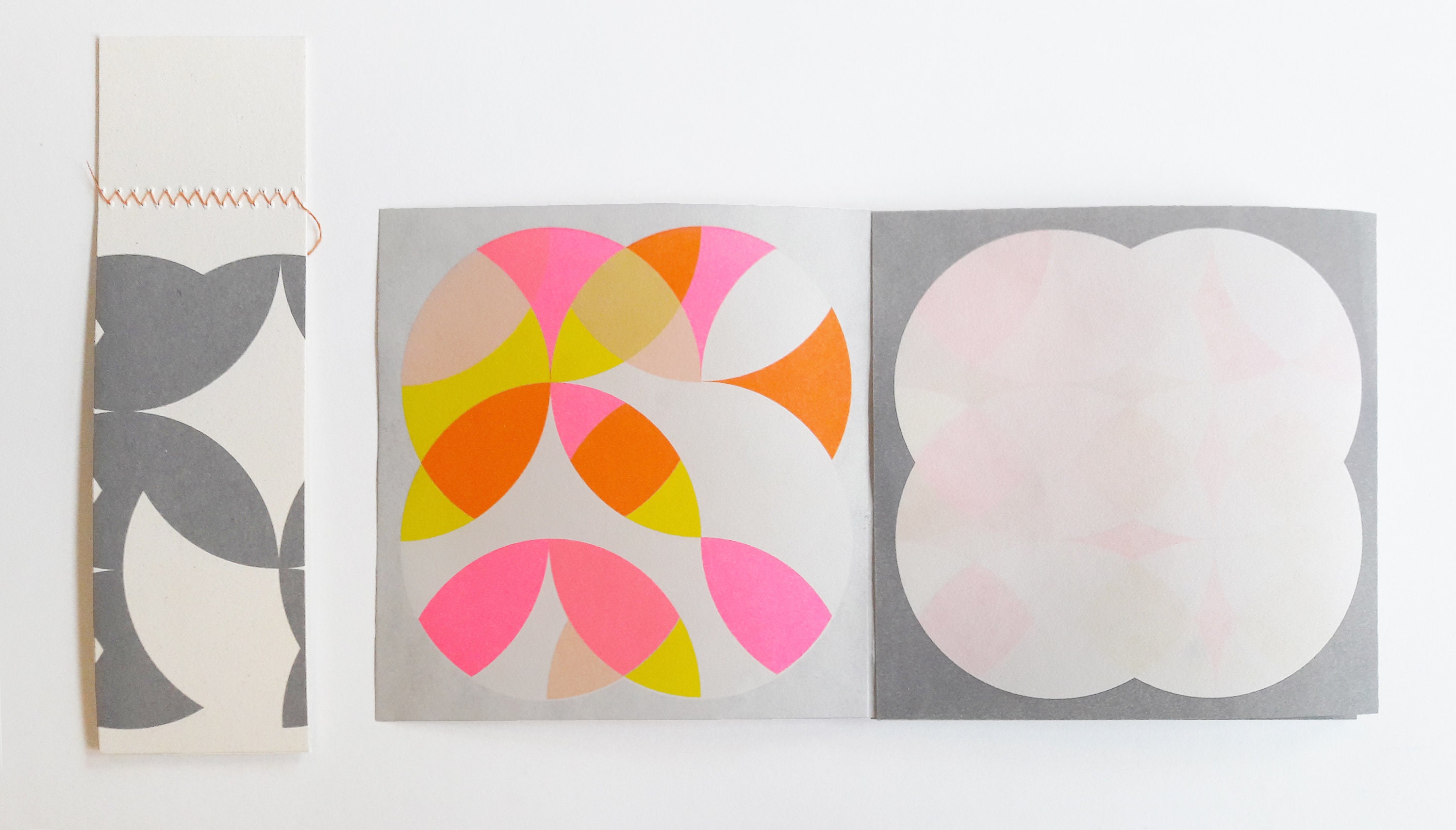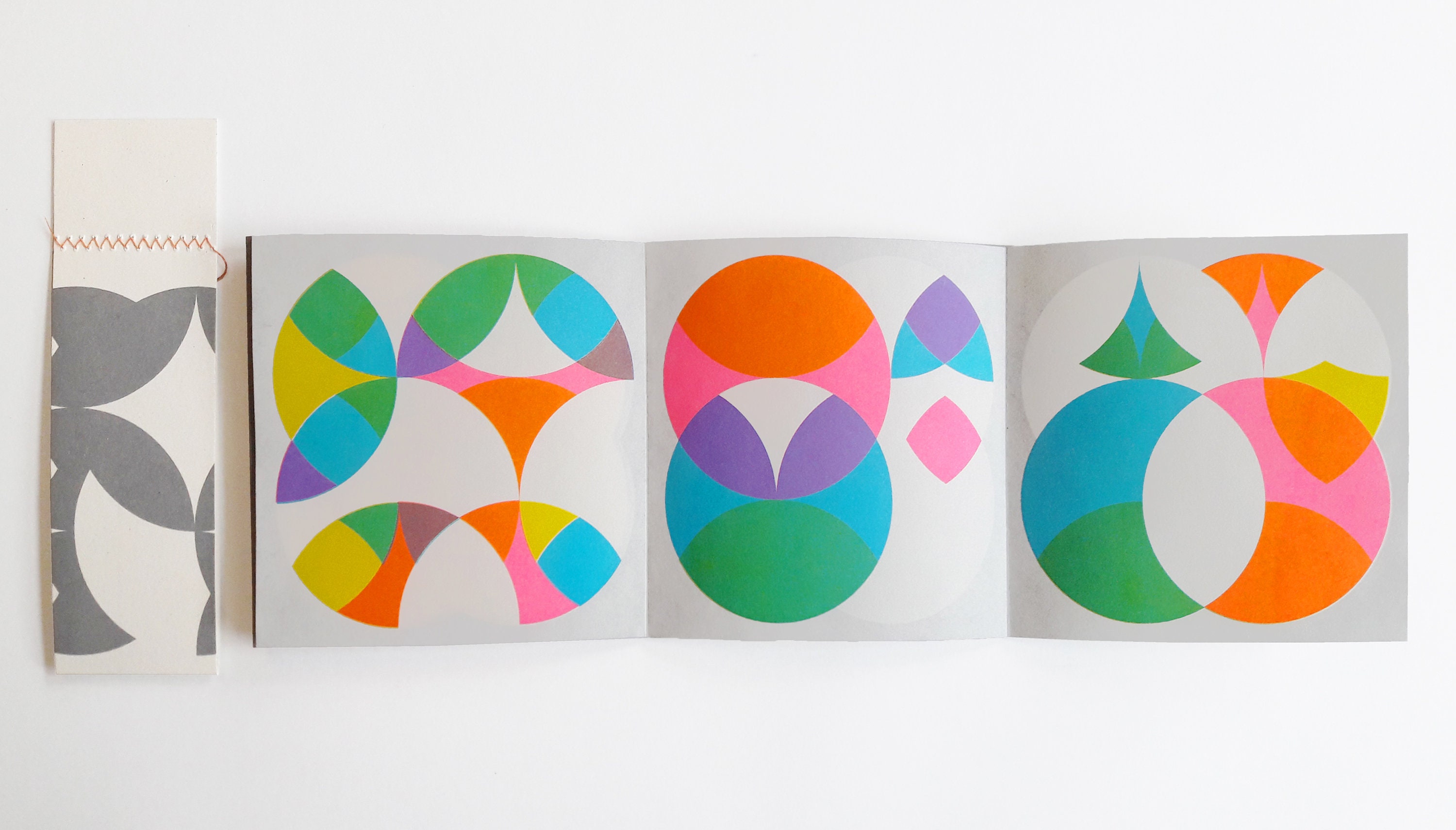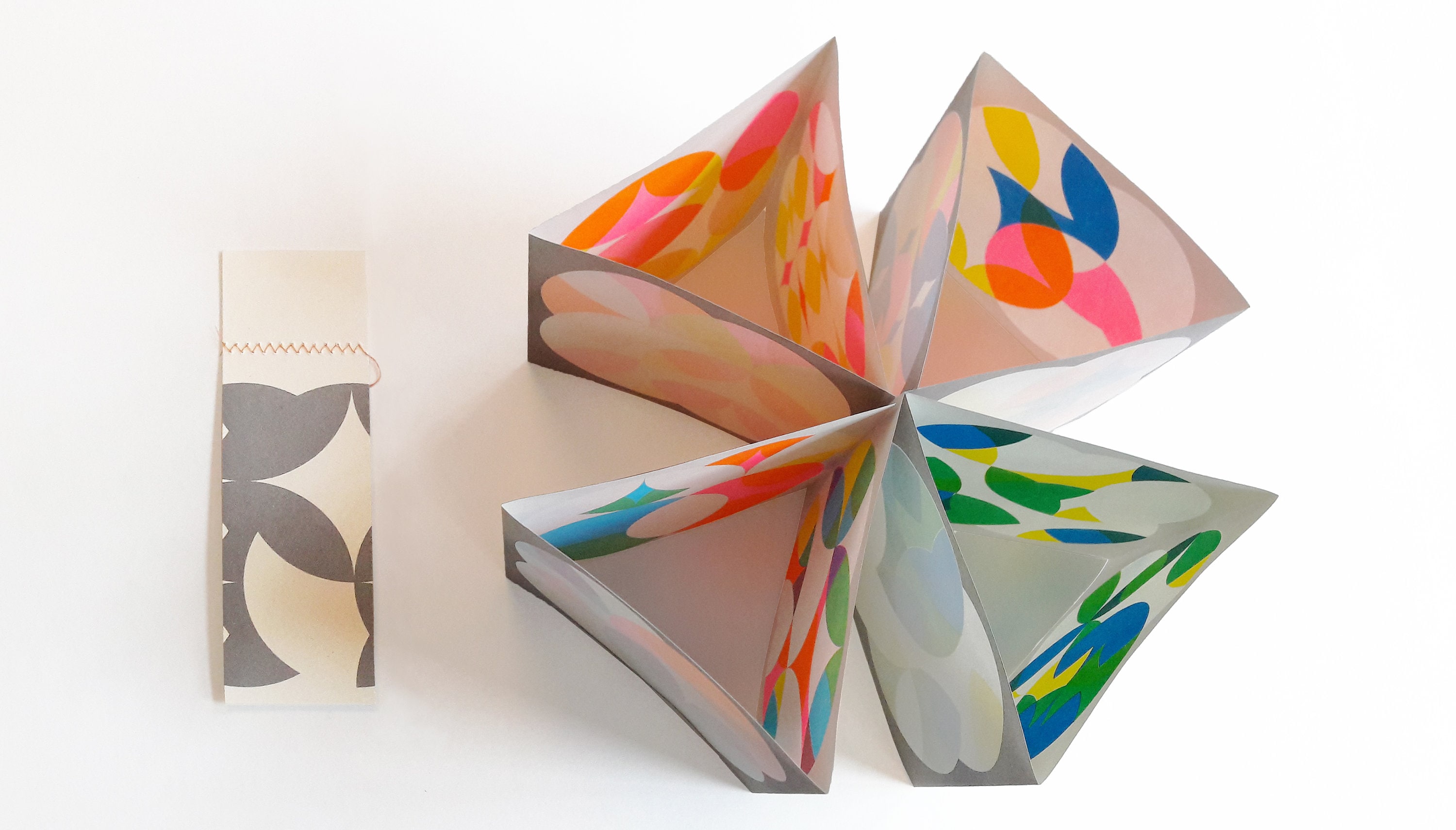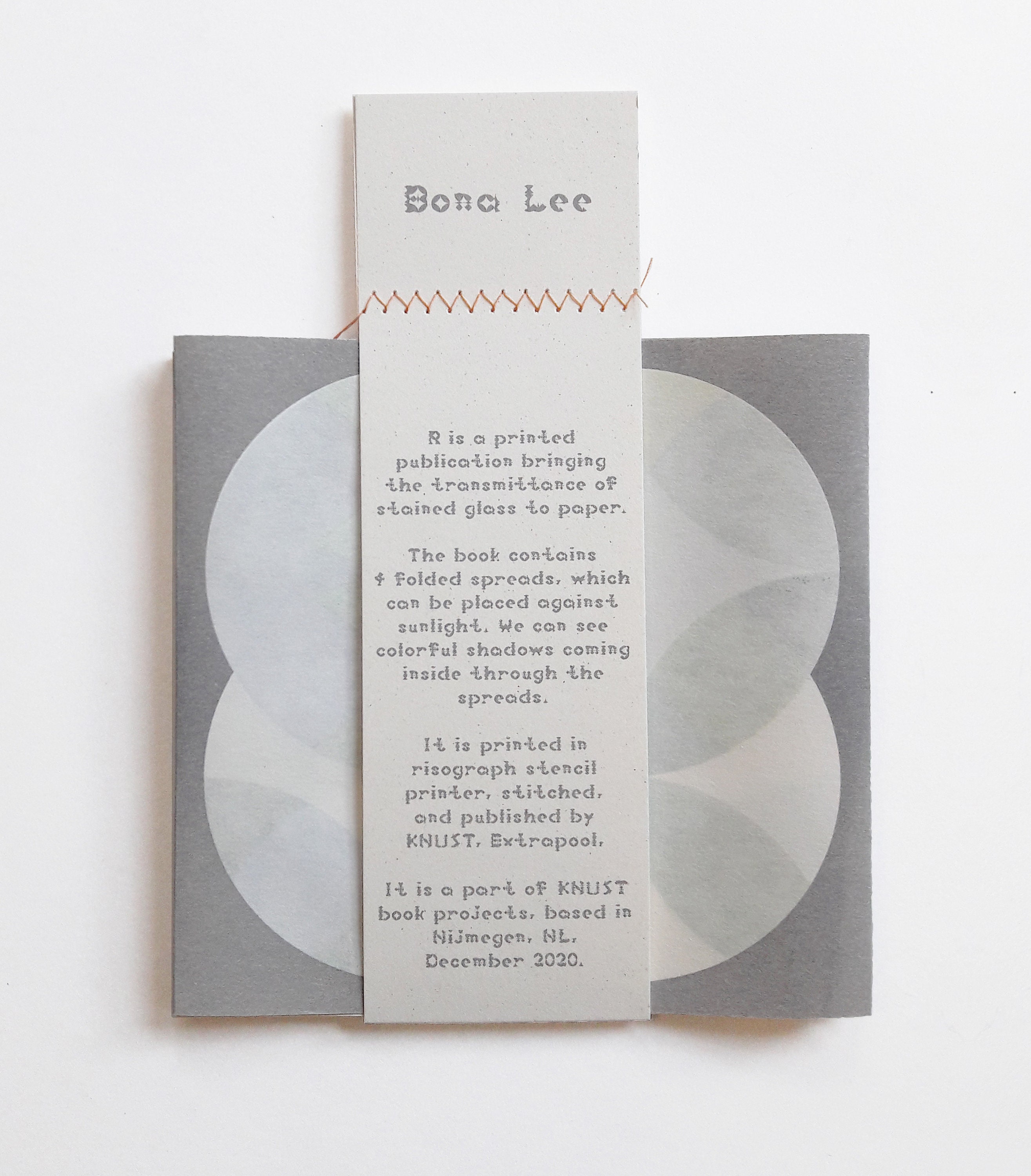 'R'
Bona Lee

printed and published by Knust/Extrapool,
December 2020

- edition: 180 copies
- 4 folded spreads containing 3 pages on each side
- stencilprinted with yellow, bisque, fluor pink, aqua, green, blue and light grey on a Riso stencilmachine
- 12 x16,7 cm
- stitch bound cover strip

R is a printed publication bringing the transmittance of stained glass to paper. The book contains 4 folded spreads, which can be placed against sunlight. We can see colorul shadows coming inside through the spreads.