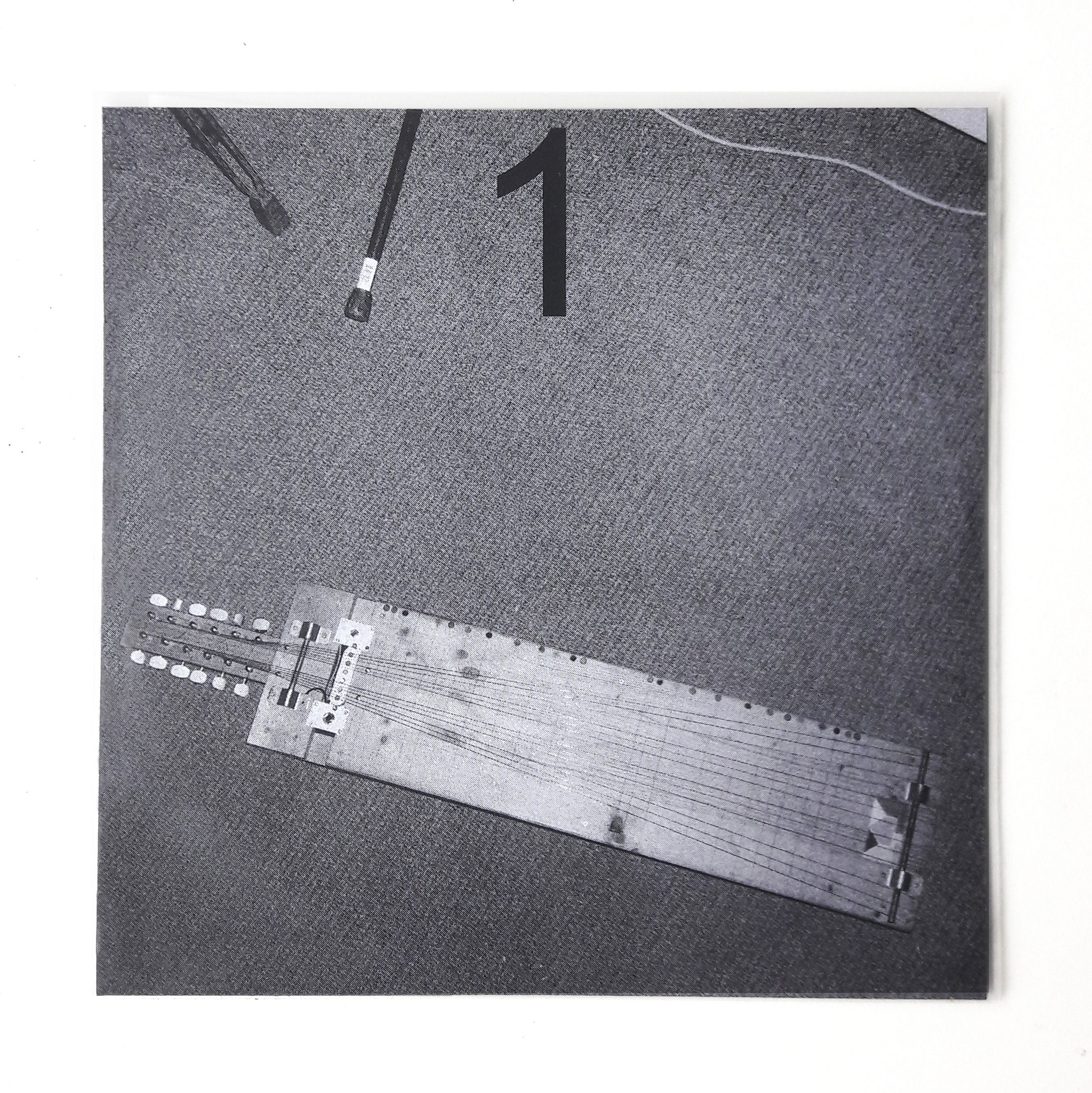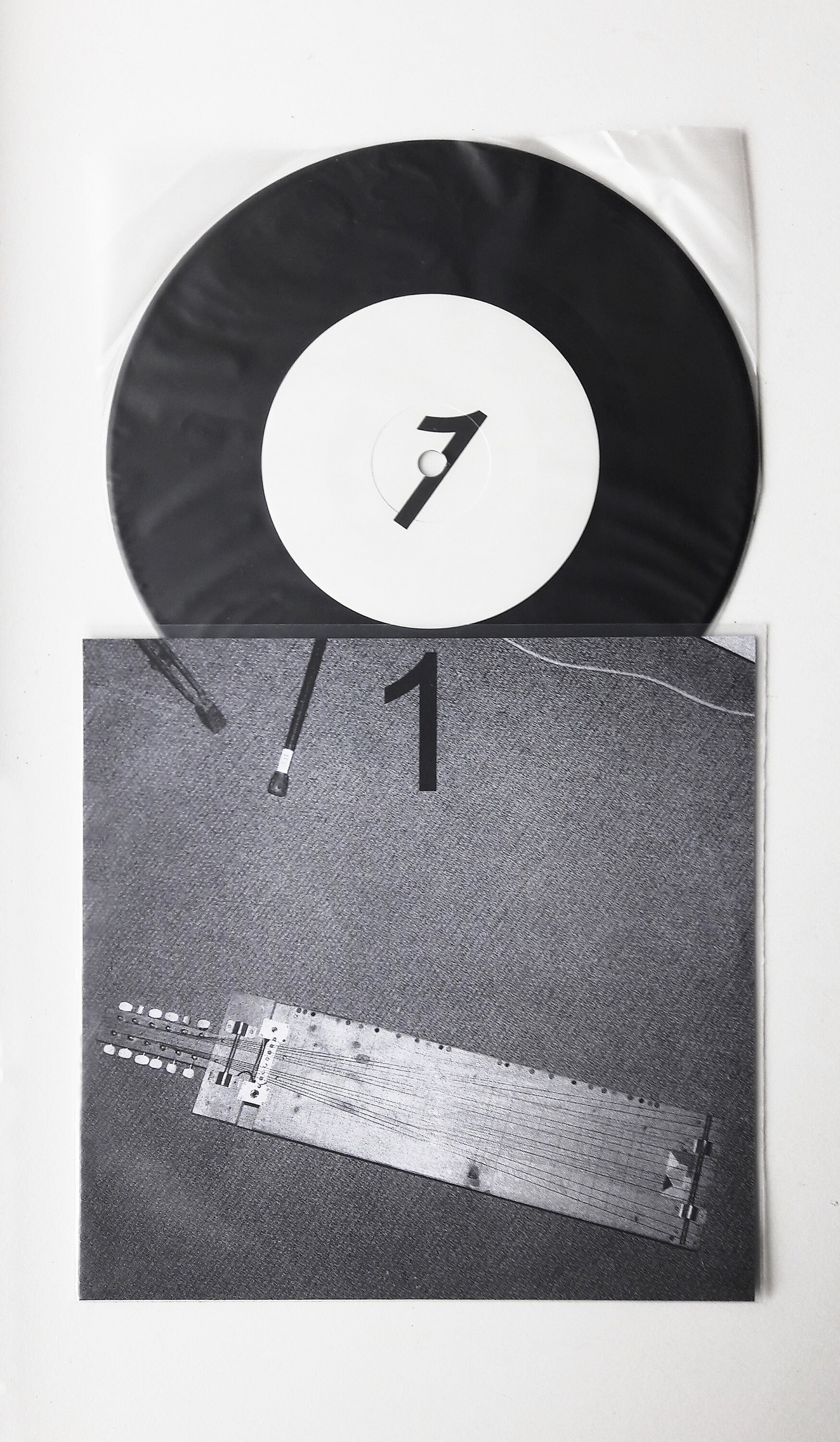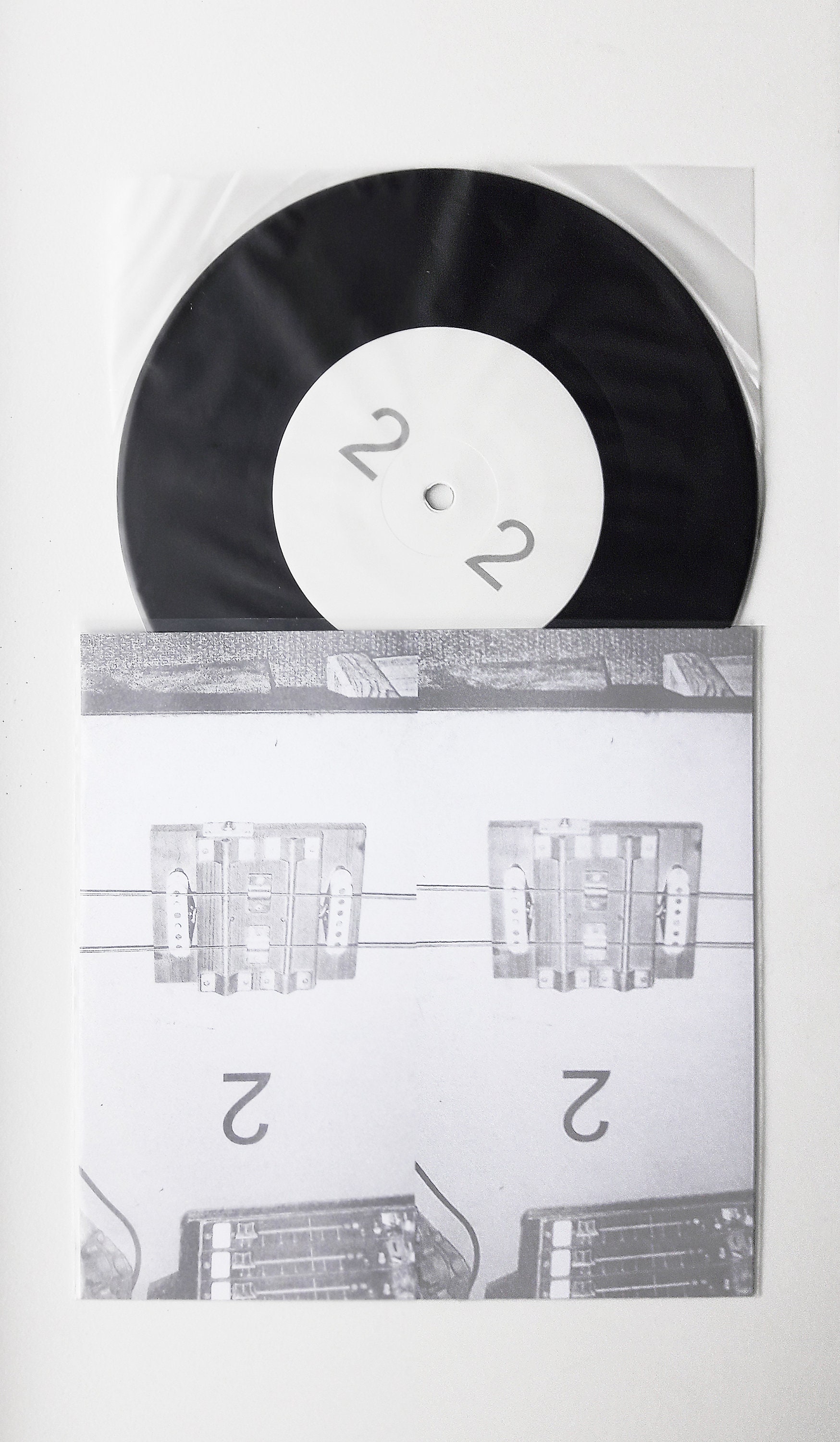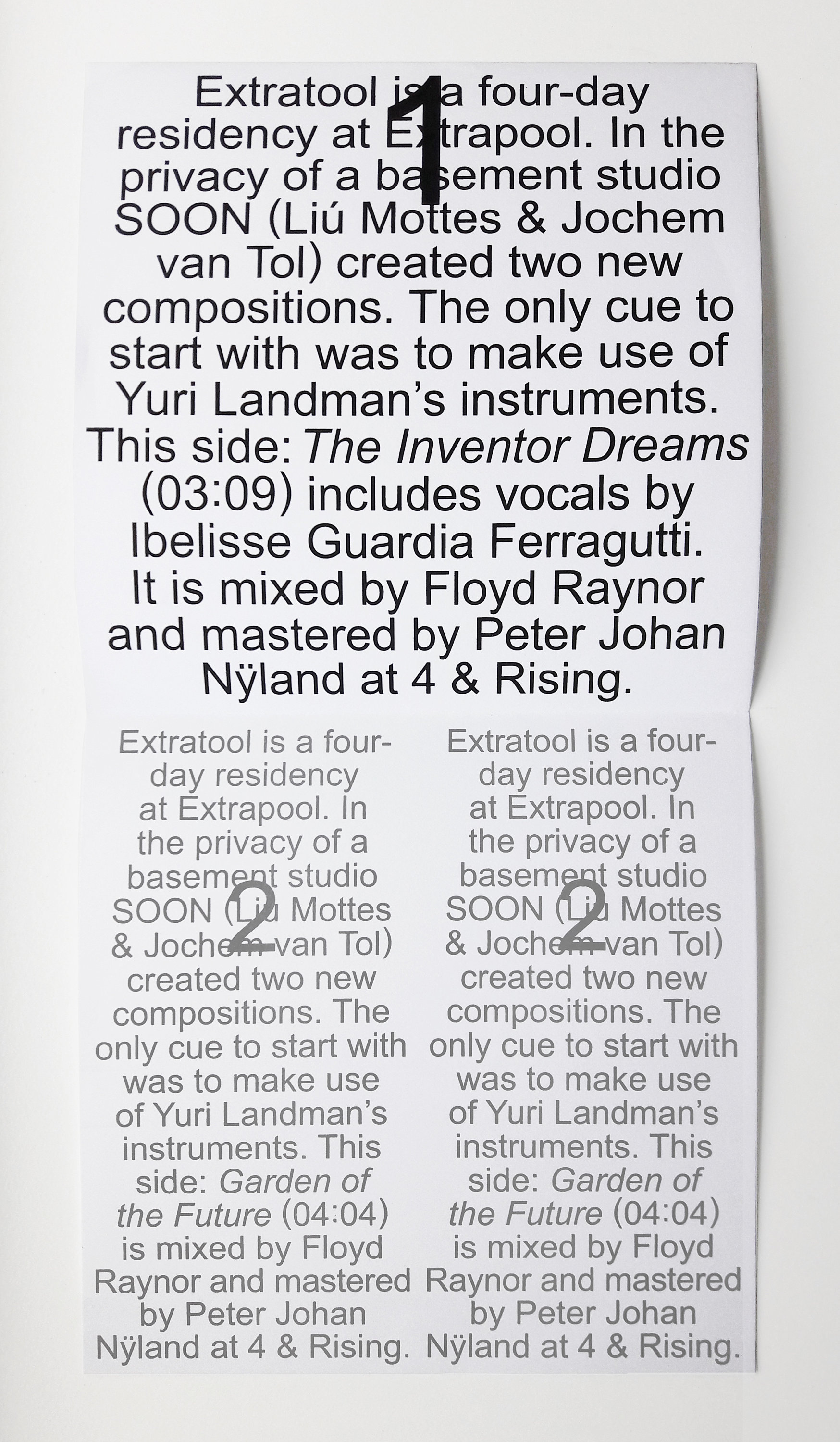 Extratool: Jochem van Tol & Liú Mottes

- 7 inch vinyl EP
- single fold artwork
- stencilprinted by Knust on Riso with light grey and black
- 18,3 x 18,3 cm
- unique download code inside
- edition: 200 copies

Extratool is the name of a residency series in which a musician or (sound) artist is invited to work in Extrapool's sound studio for a limited period of time. The artist is asked to invite a collaborator to work on two new compositions. At the centre of this series is a collection of instruments created and constructed by artist Yuri Landman. These instruments are the starting point for sonic experimentation resulting in a record. This first Extratool release consists of two compositons by musicians Jochem van Tol en Liú Mottes.