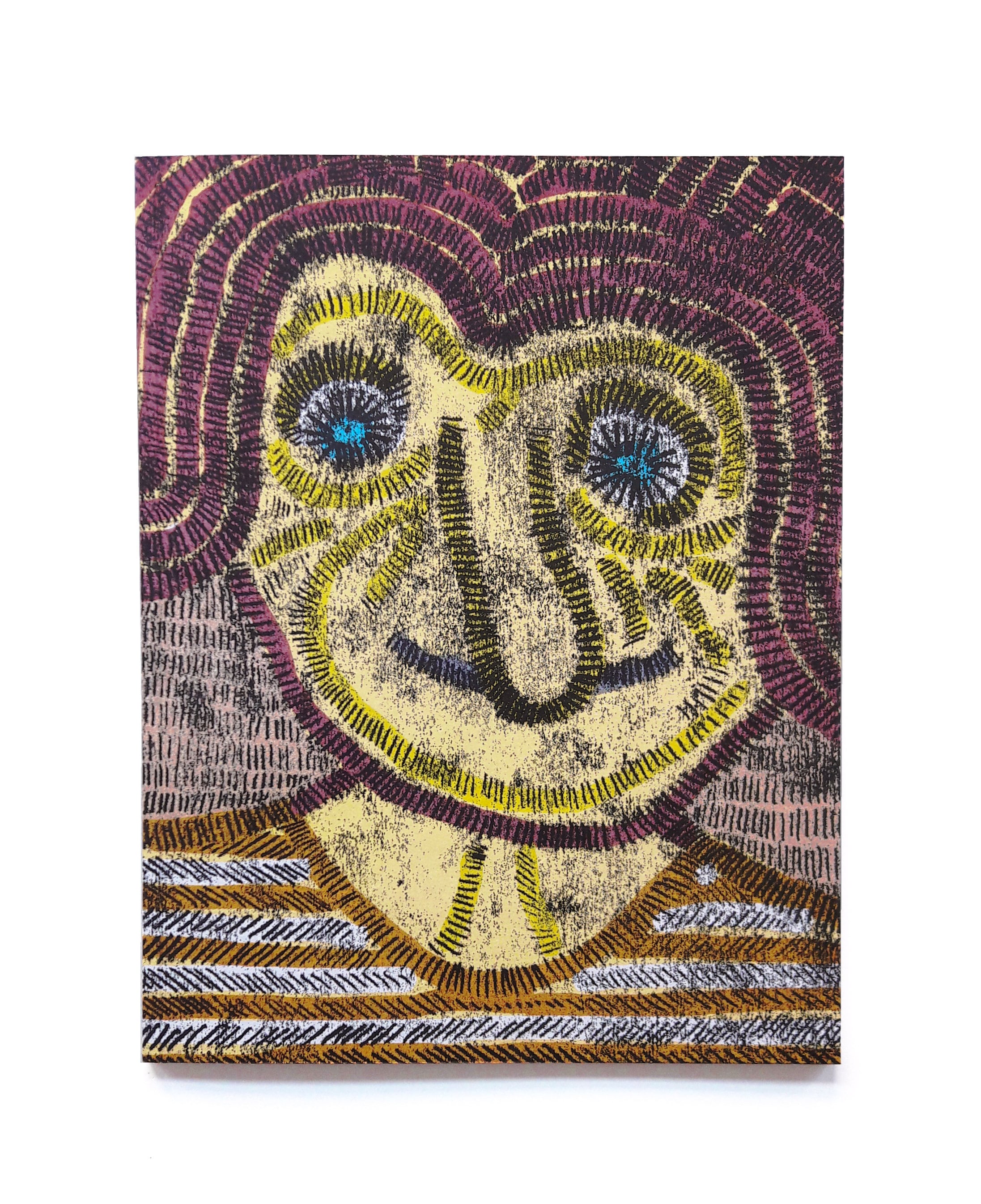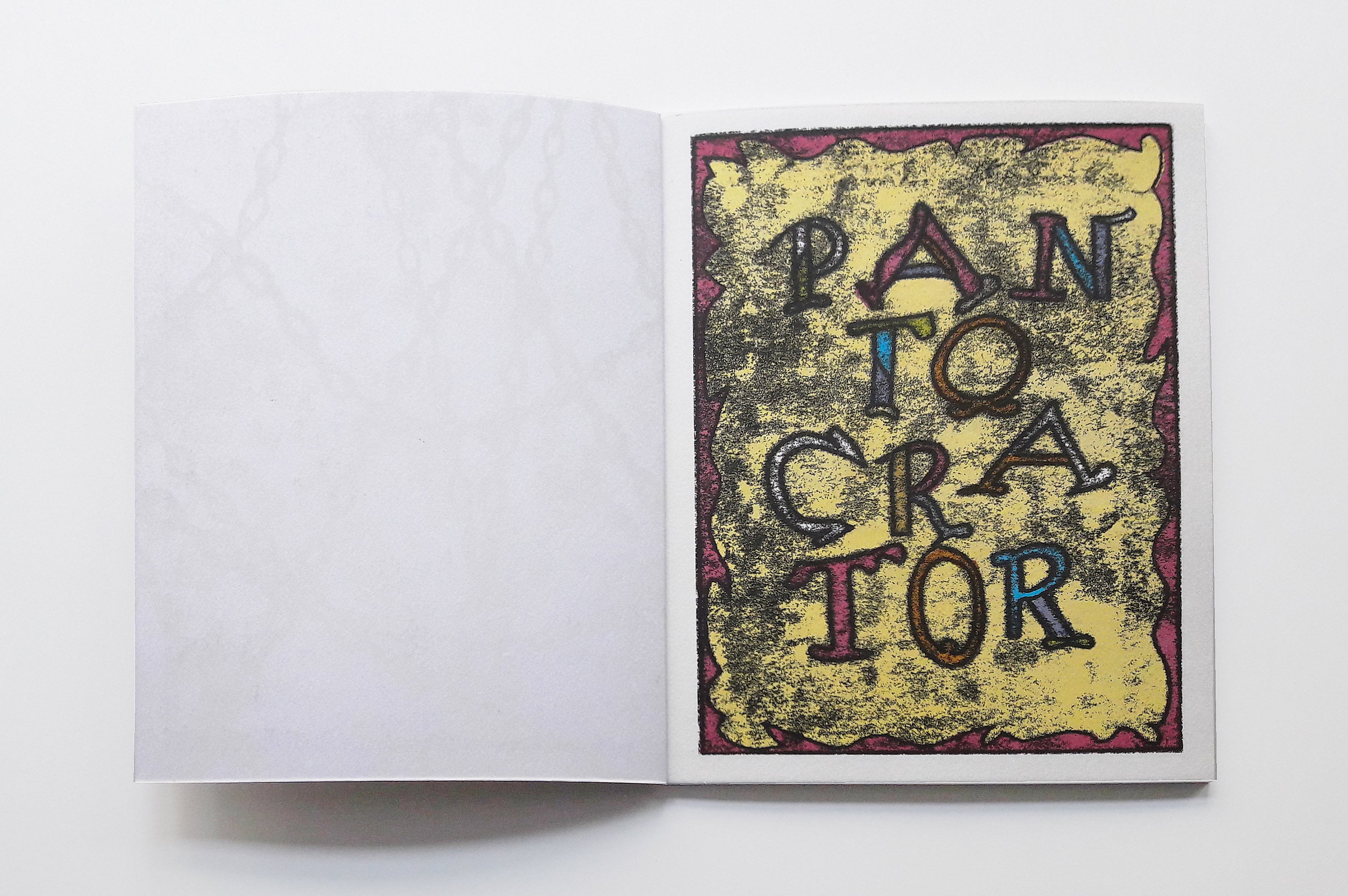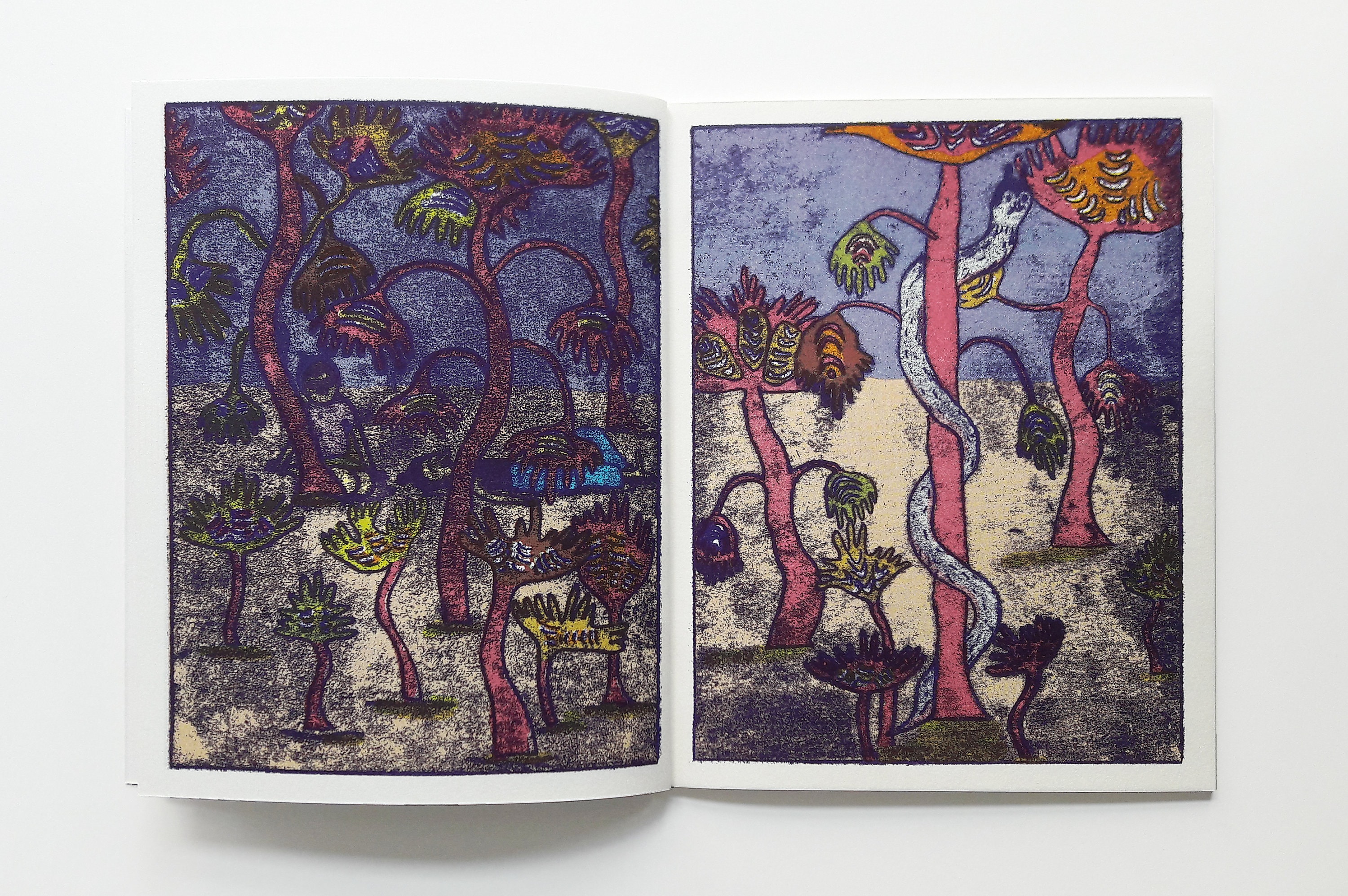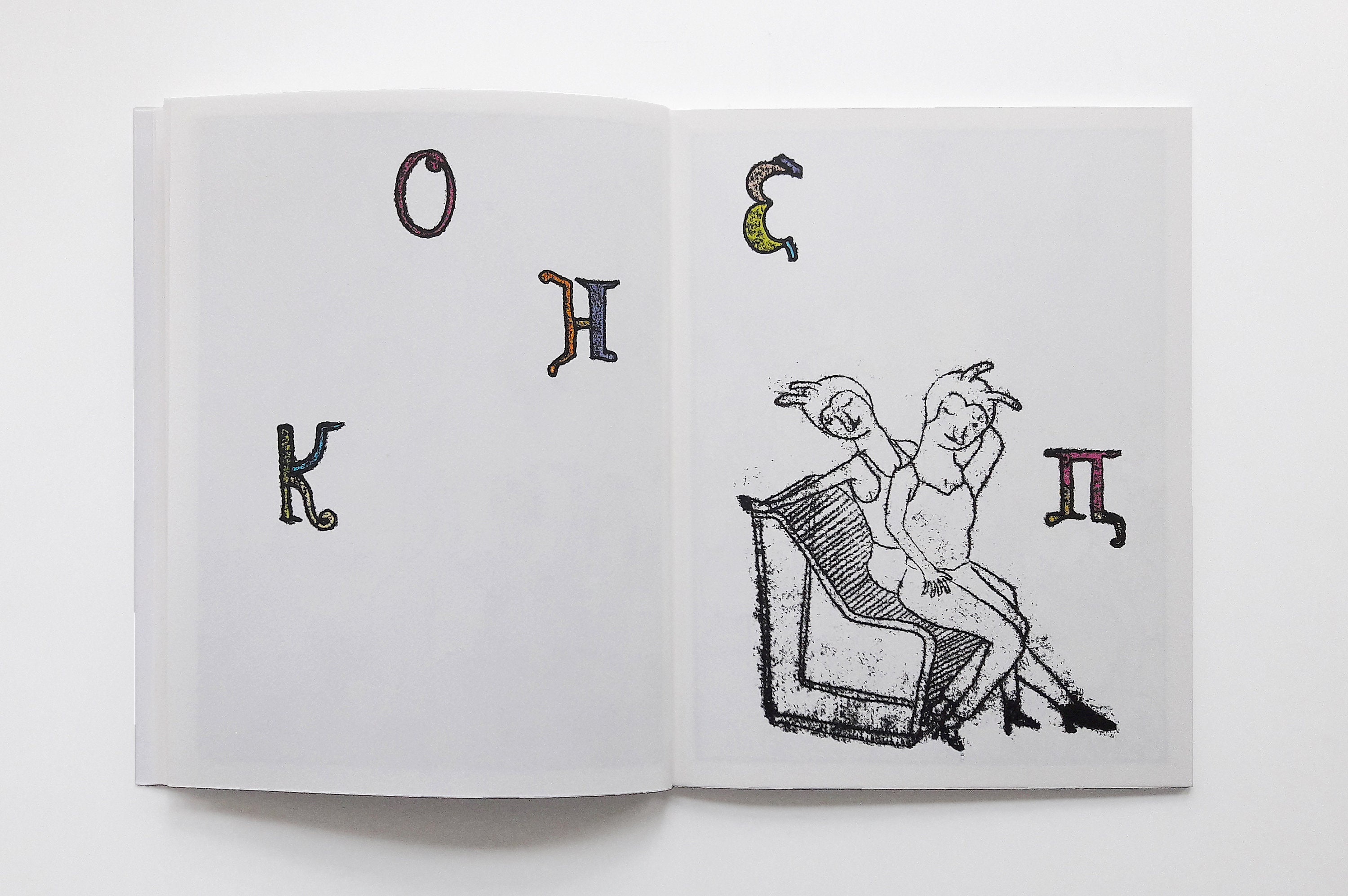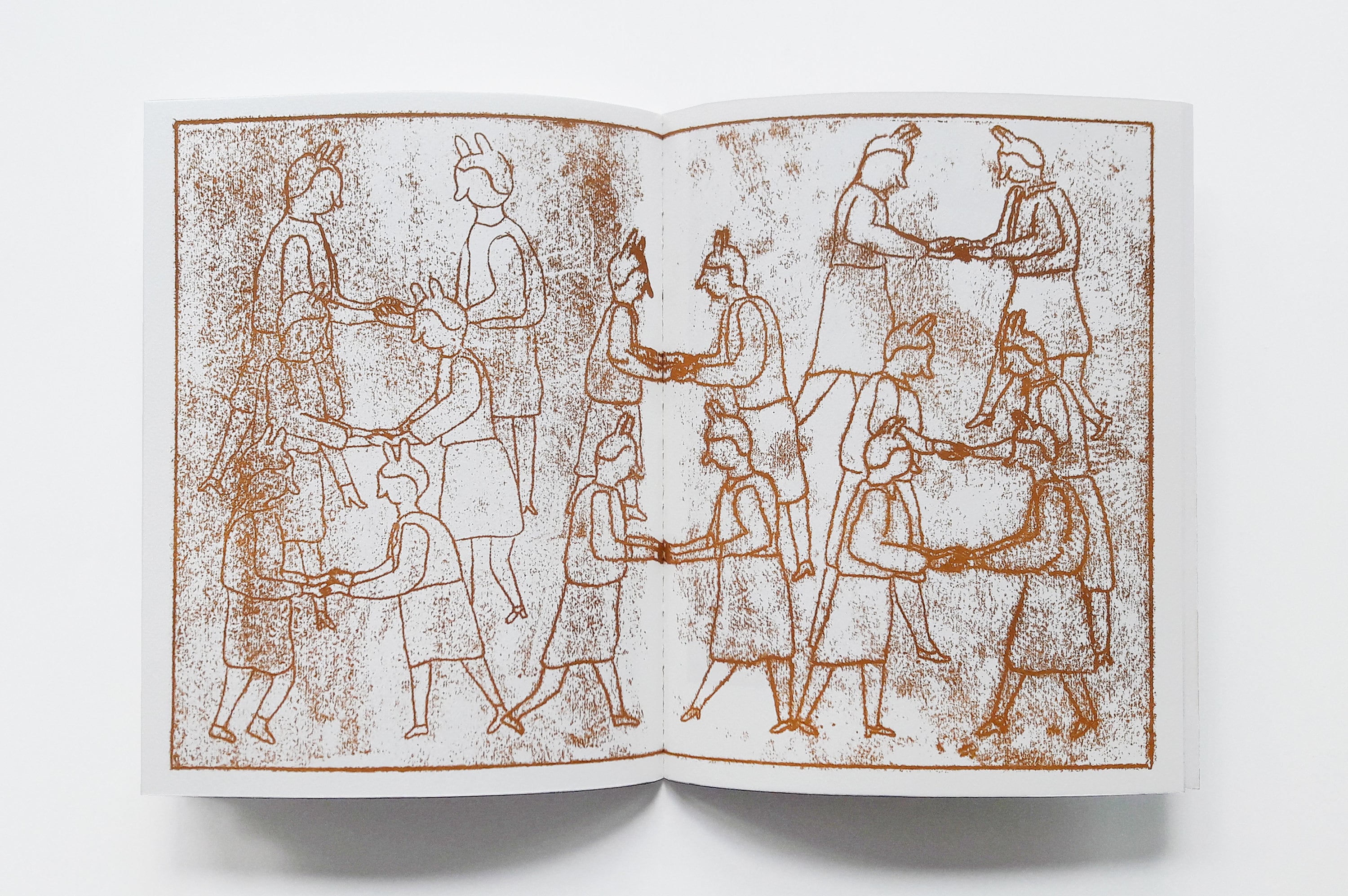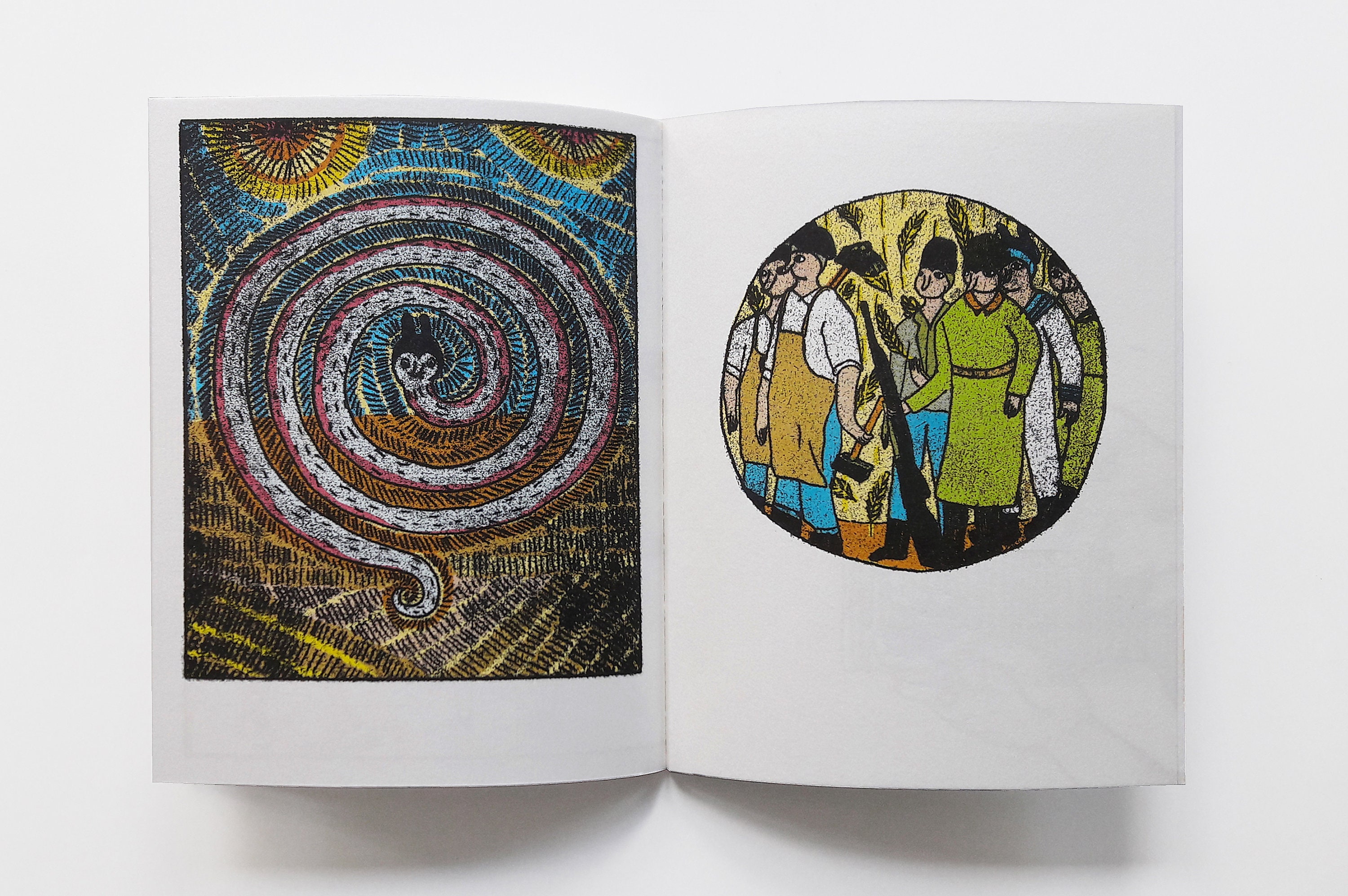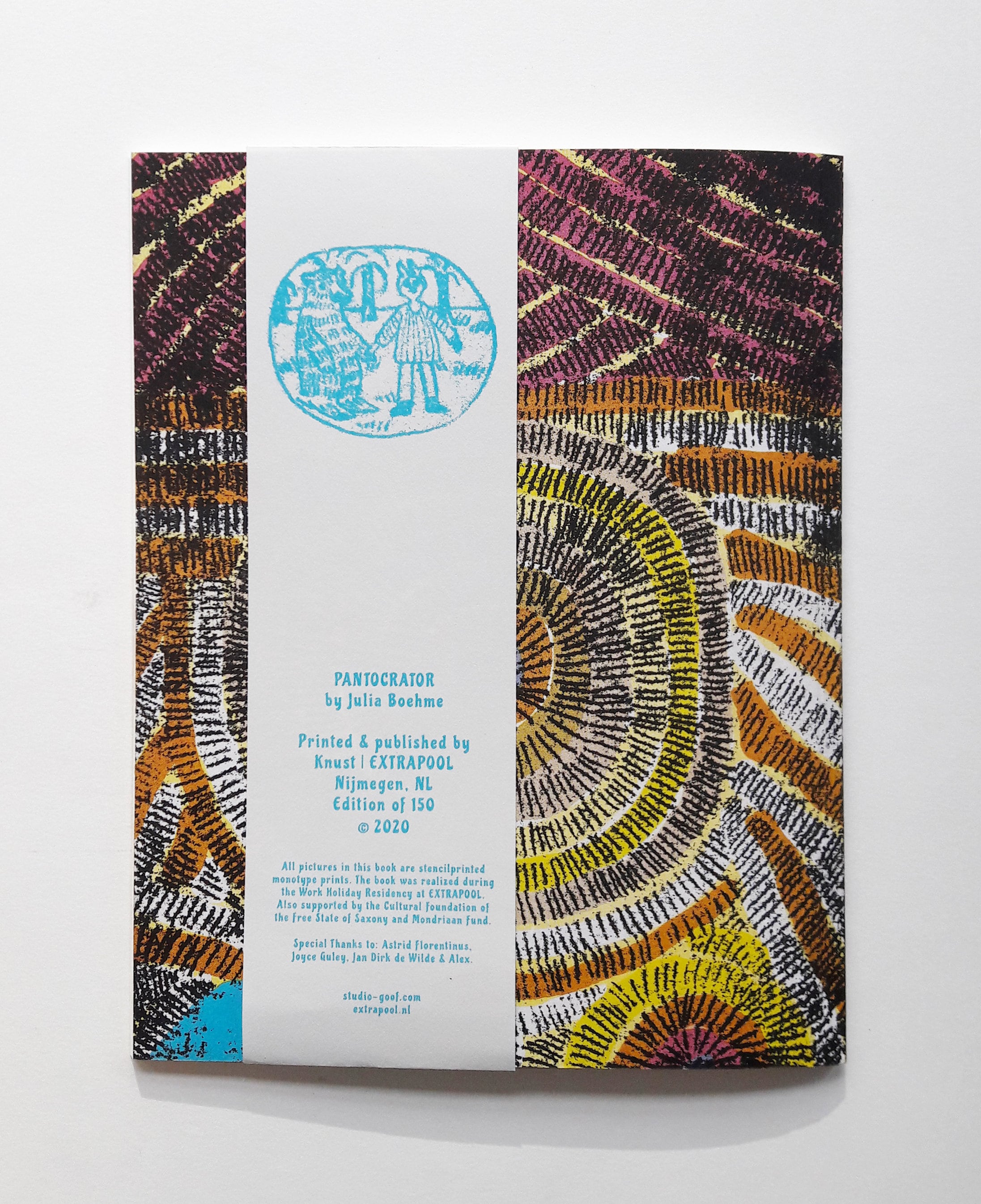 'Pantocrator'
Julia Boehme

Printed and published by Knust/Extrapool
as part of Knust's book residency projects Work Holiday,
October 2020

- edition: 150 copies
- 24 x 18 cm
- 32 pages
- multiple colours stencilprinted (risograph)
- perfect bound
- cover strip

'Pantocrator' is a stencilprinted book based on colored monotype prints. It is an abstract and fantastic travel of two friends who explore together mystic (or real) landscapes in Russia. Different historical, cultural, religious aspects can be discovered in the pictures. 'Pantocrator' is also a hommage to the language of form of the beautiful 'Lubok' prints – once popular in Russian folk art – and reflects motifs from medieval icon painting.