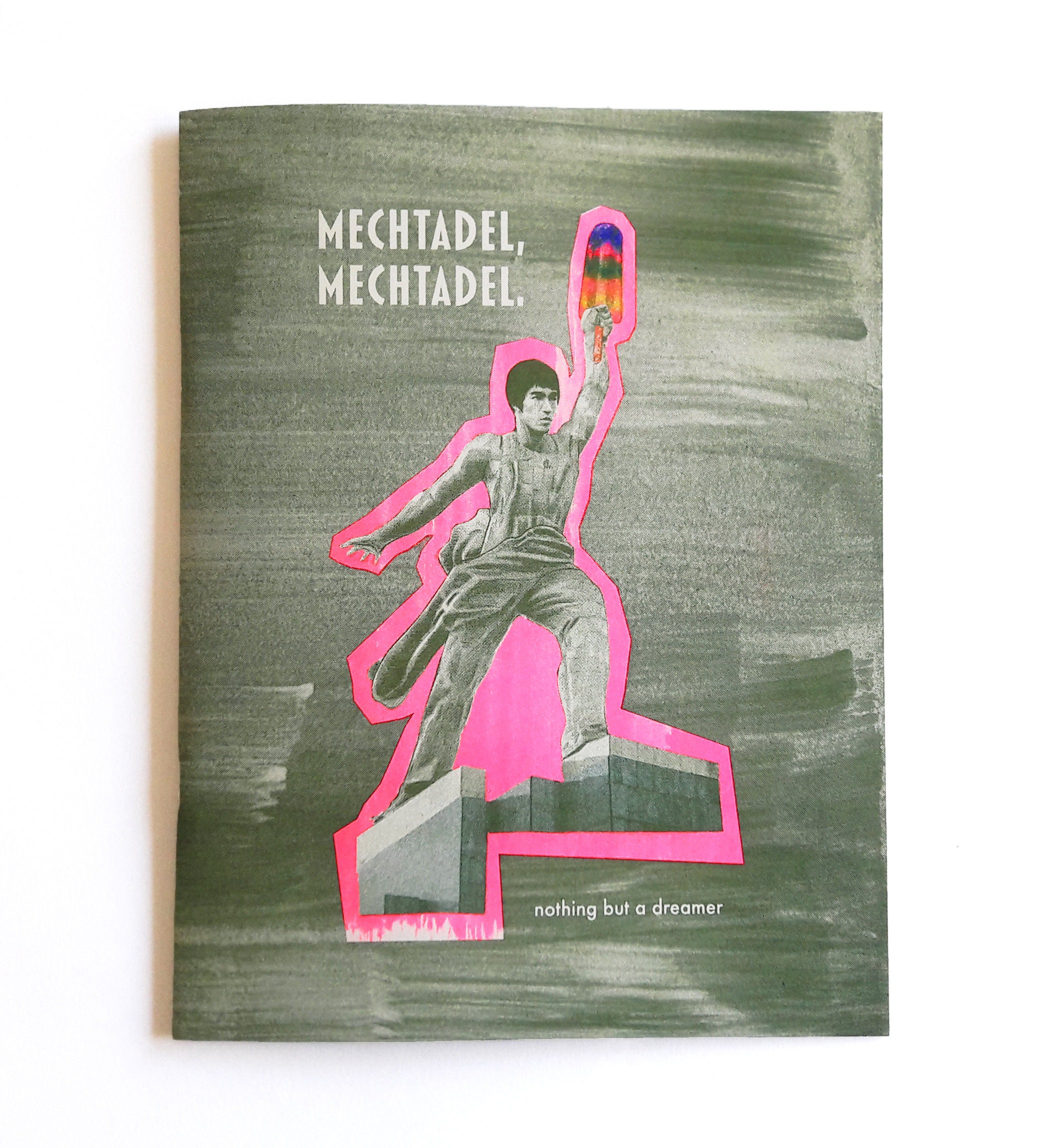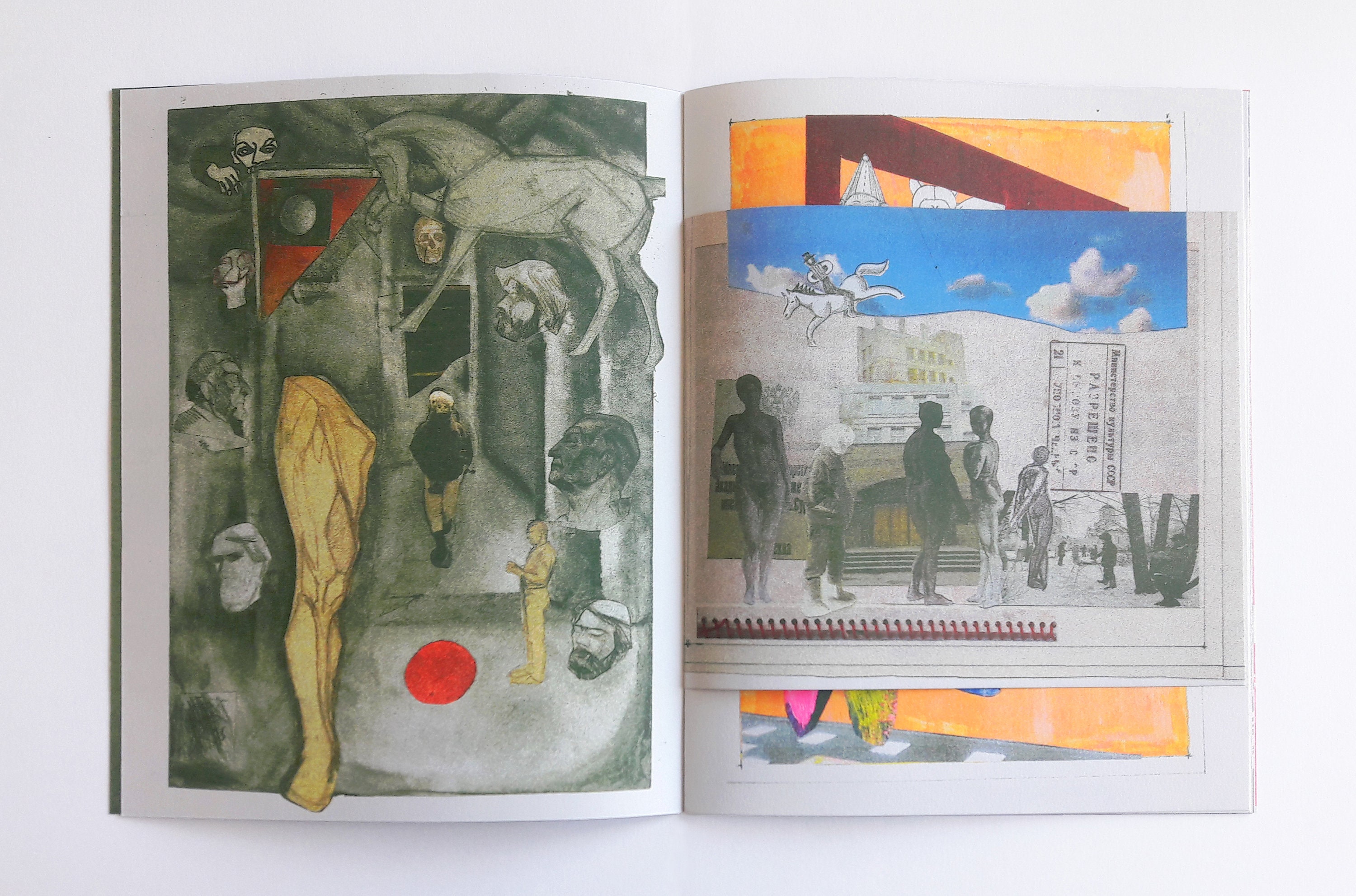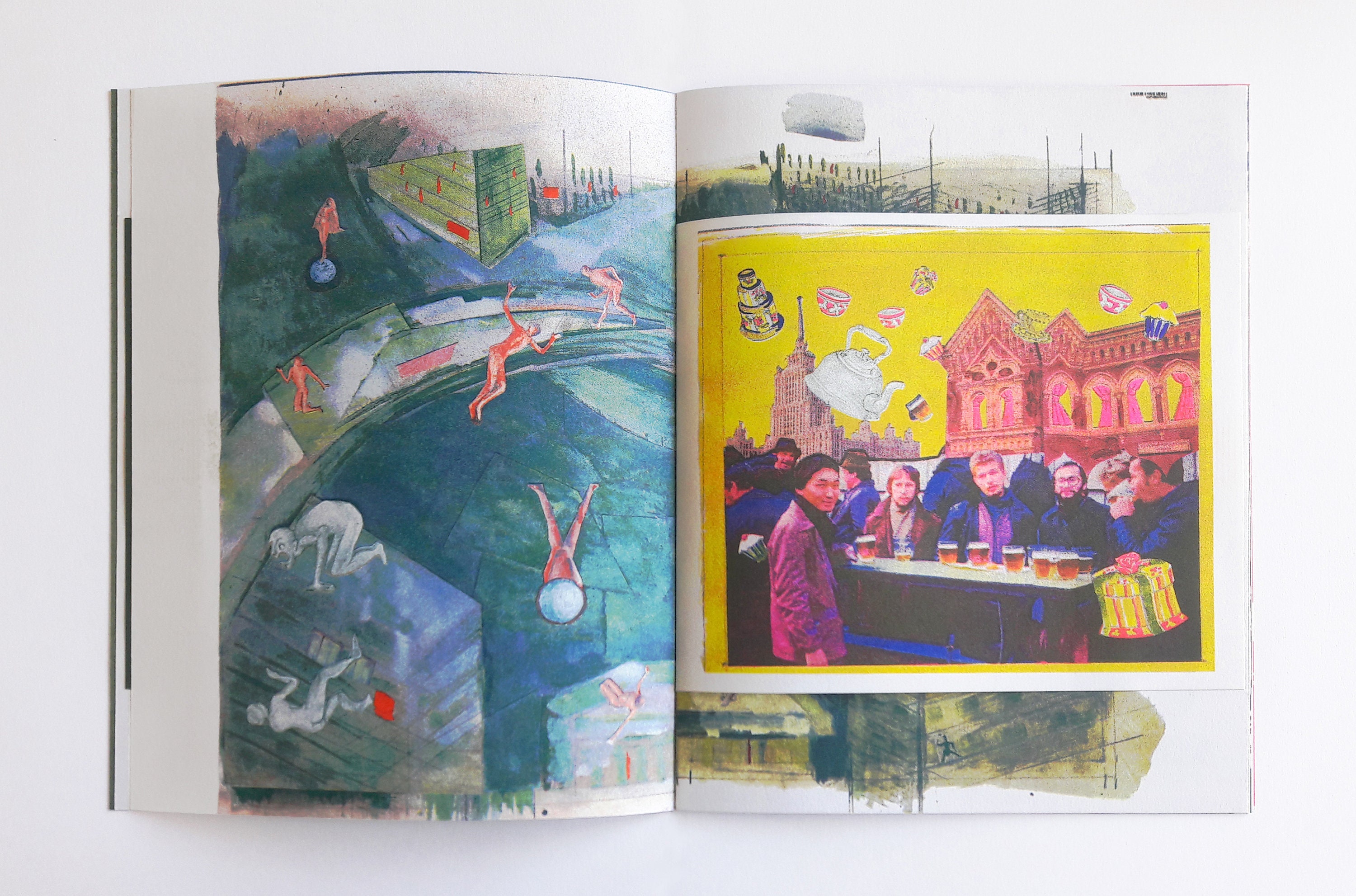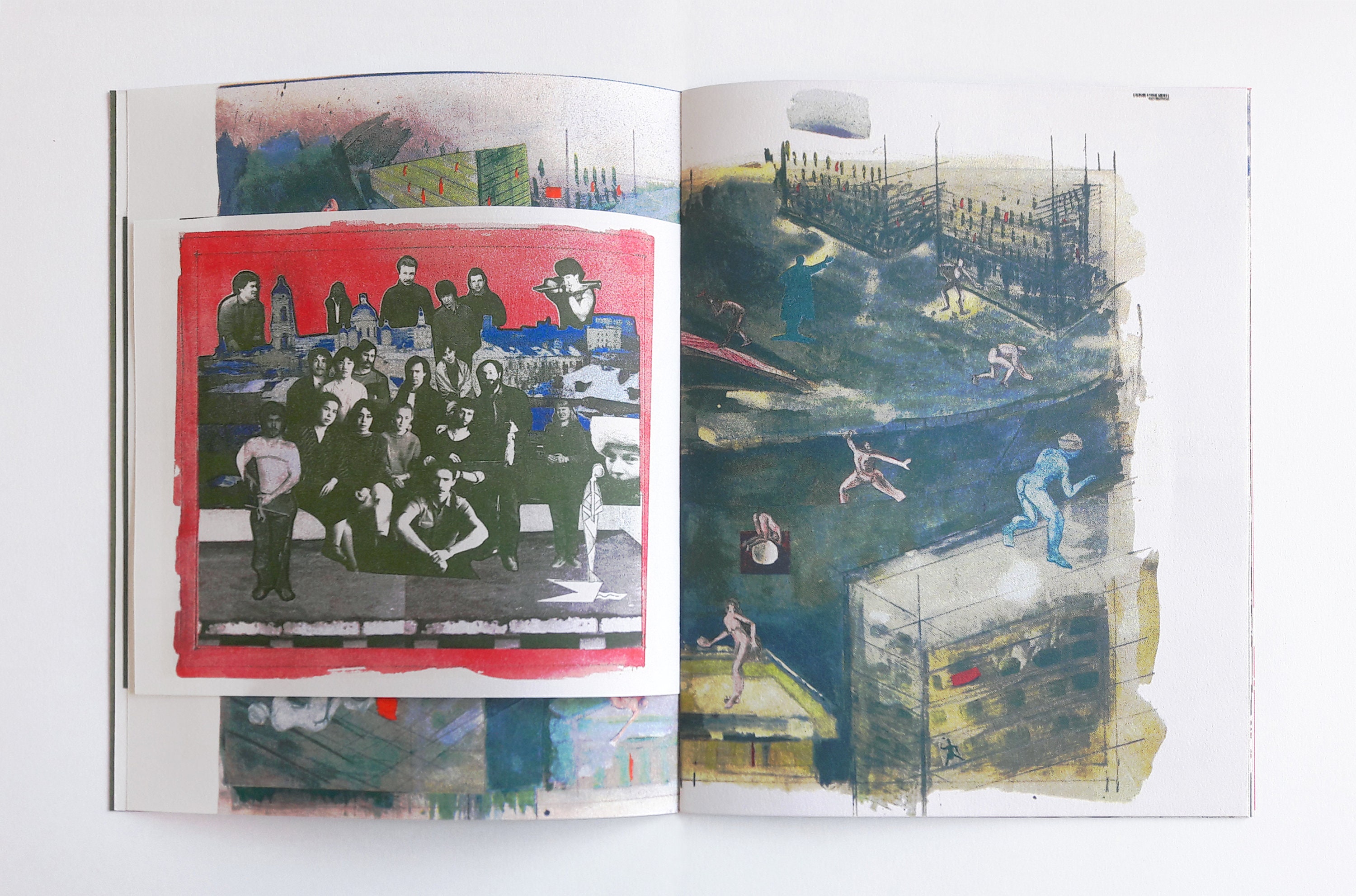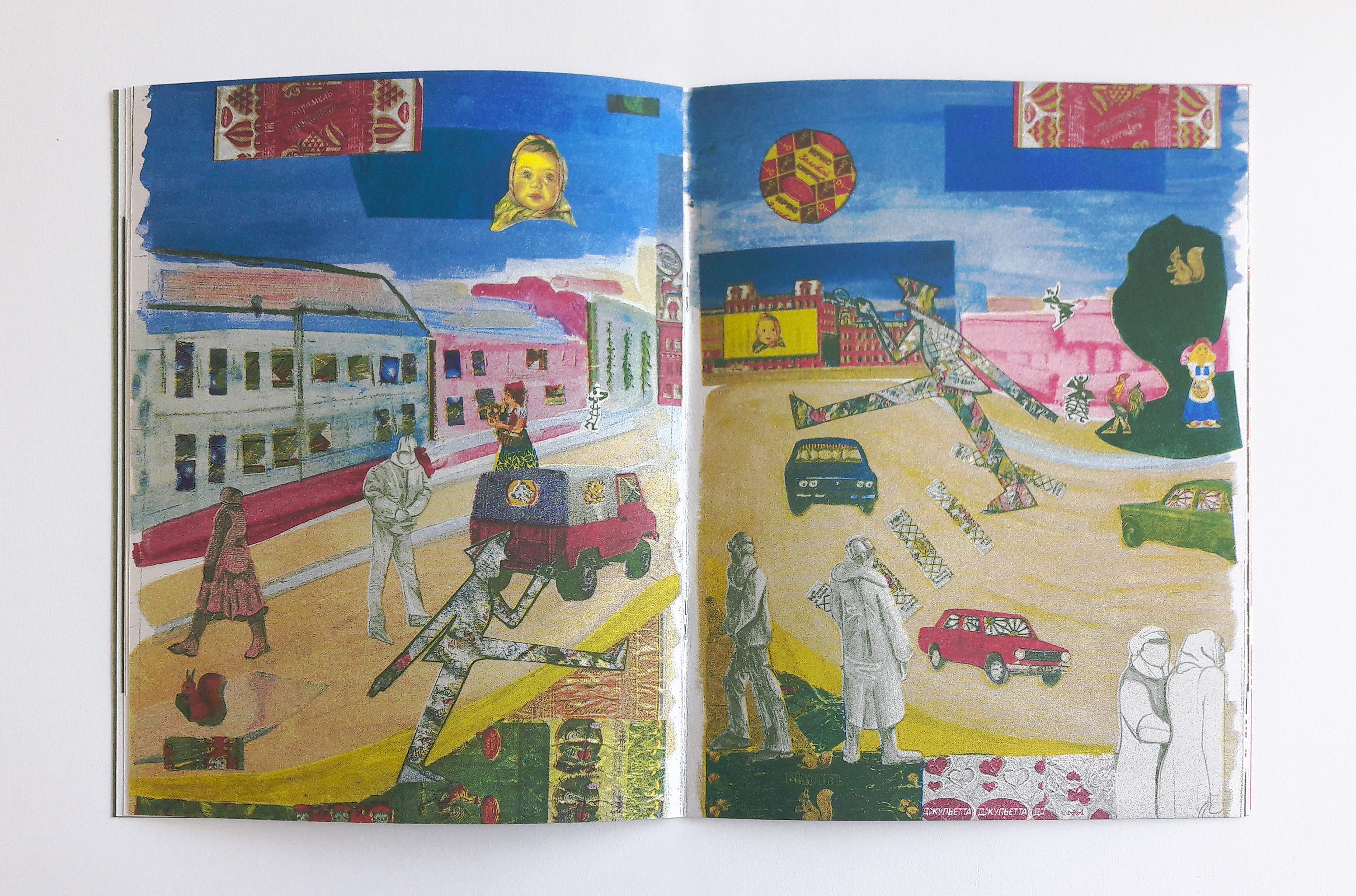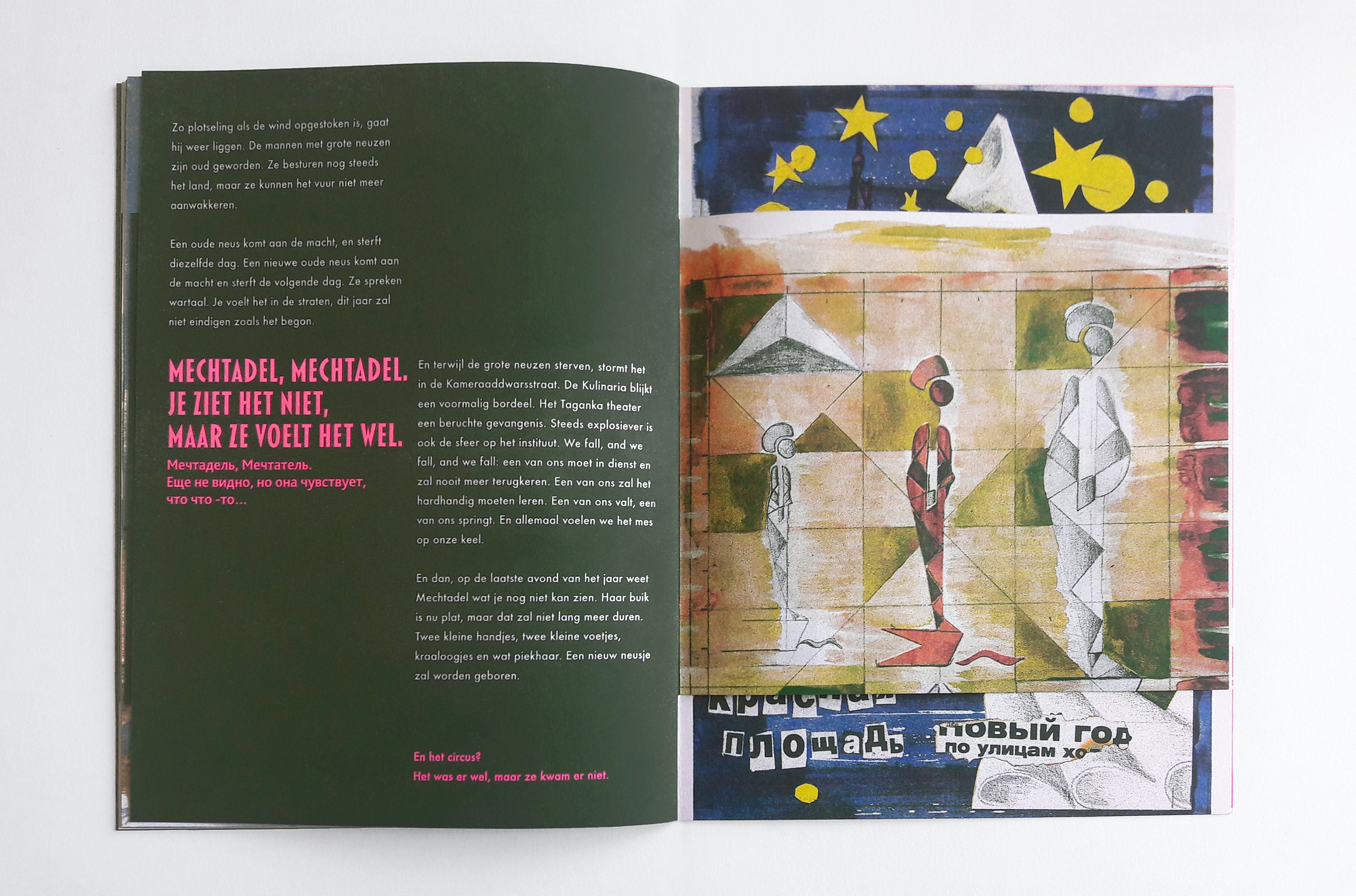 'Mechtadel, Mechtadel.'
Ingrid Oostendorp

printed and published by Knust/Extrapool,
as part of the project Heen- en Weerwolf
April 2020

- 24 pages
- stencilprinted (Riso) multiple colors (with leading colors moss green and fluor pink)
- 26 x 20,3 cm
- stapled back
- smaller sized pages in between

In the series Heen- en Weerwolf an artist is invited to travel back in time. The 'Weerwolf' is an artist who travels between past and present and delves into a small piece of history out of personal interest. In this first edition: Moscow, 1984, with Ingrid Oostendorp.

*All text in this book is in Dutch.