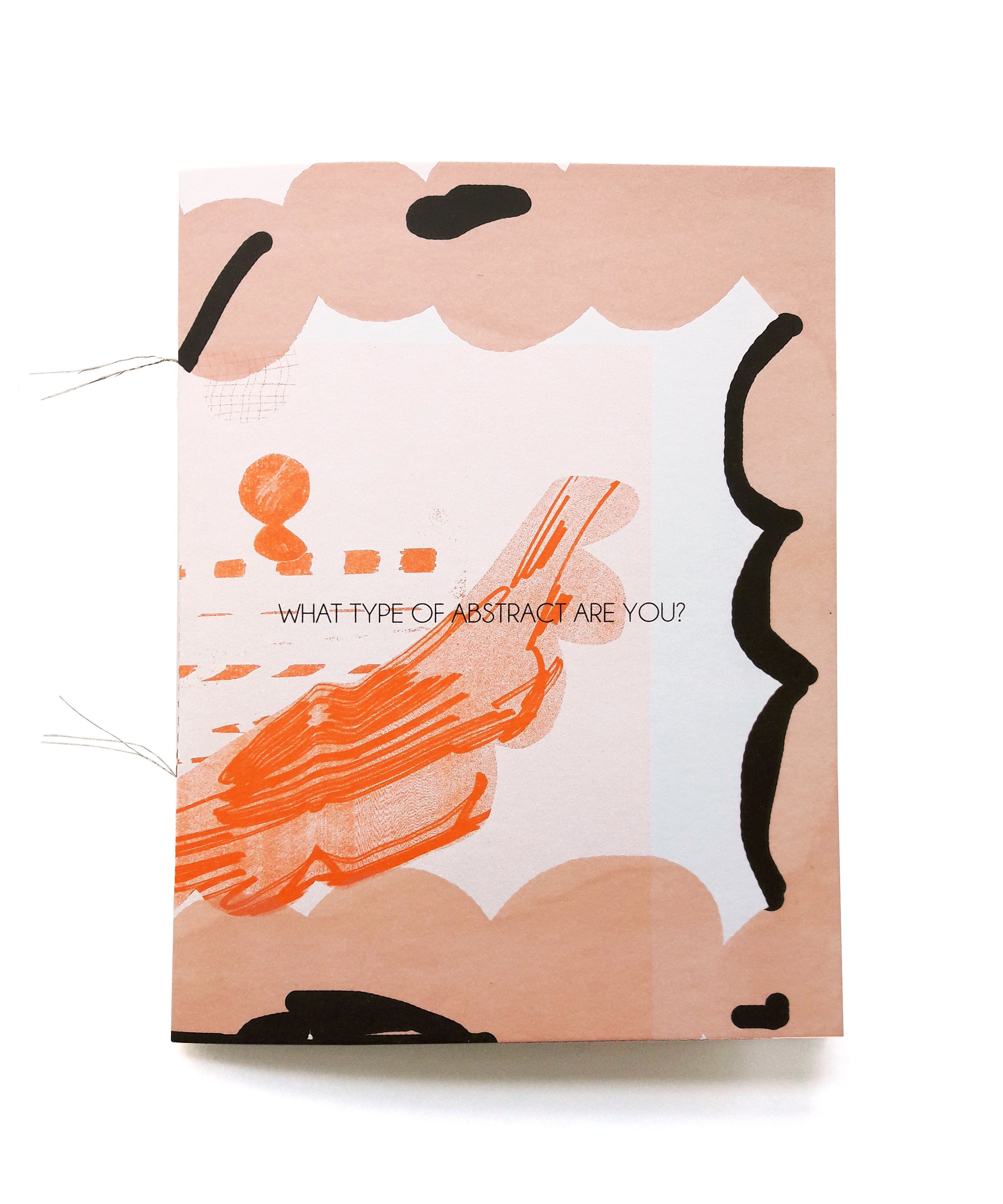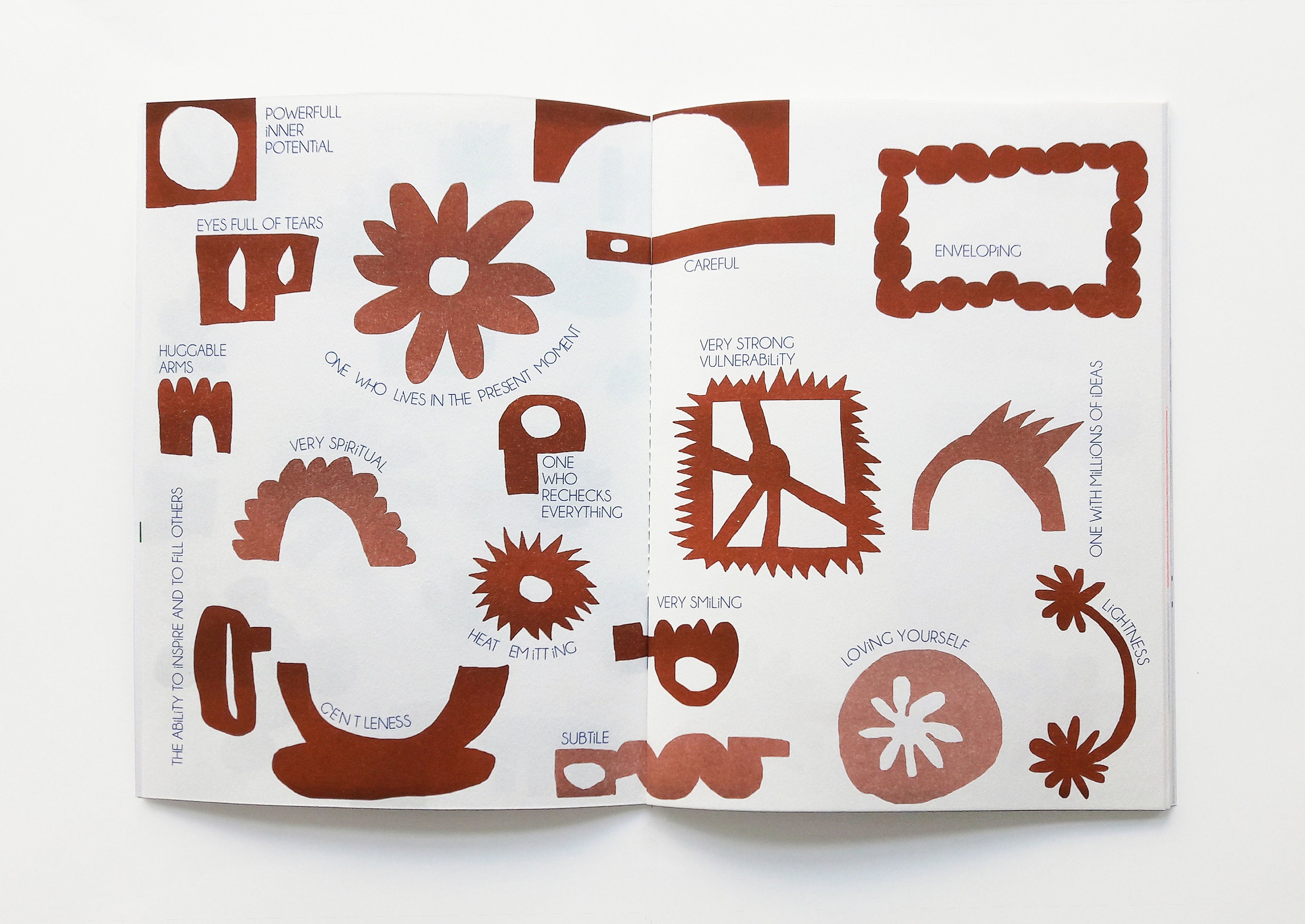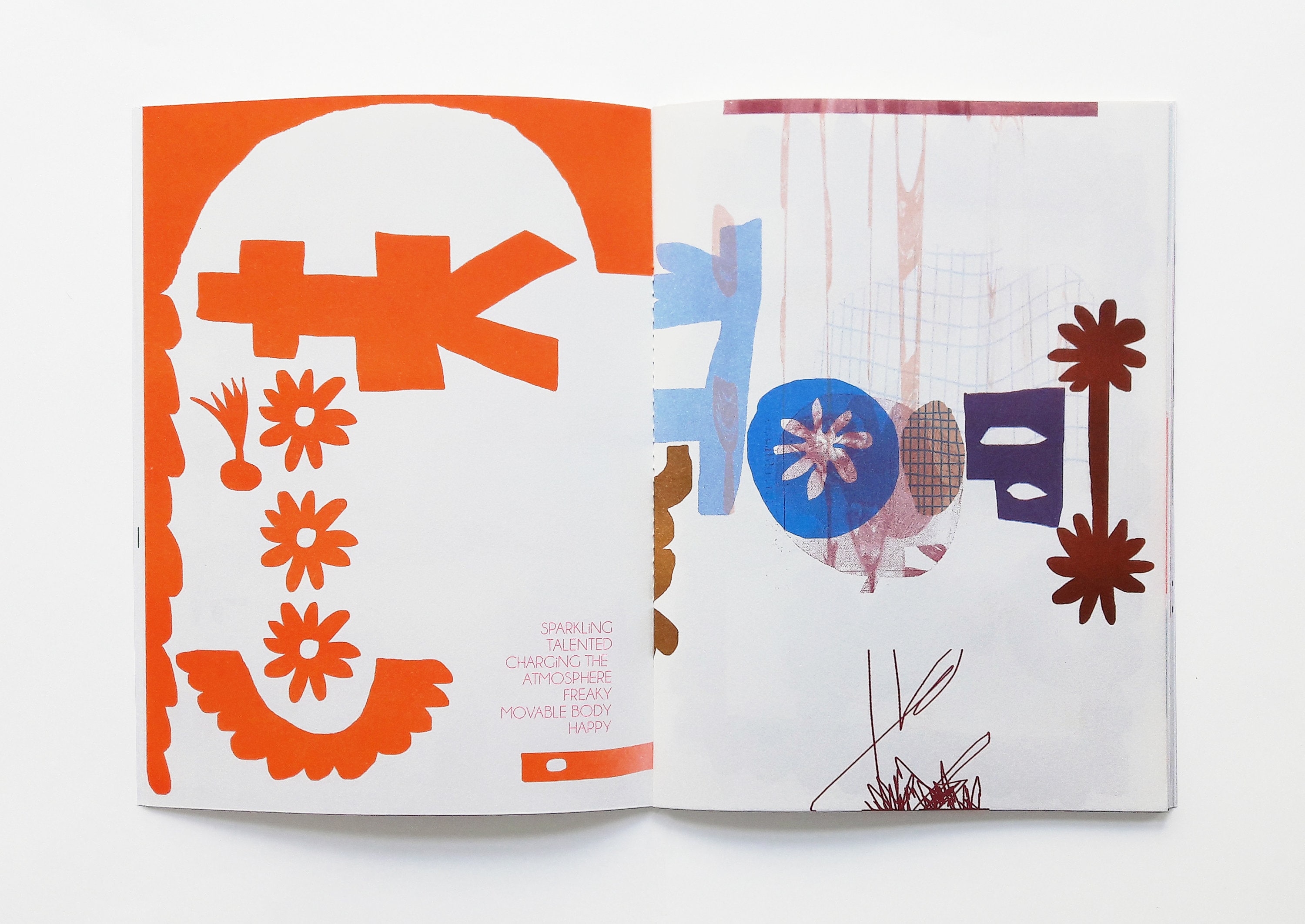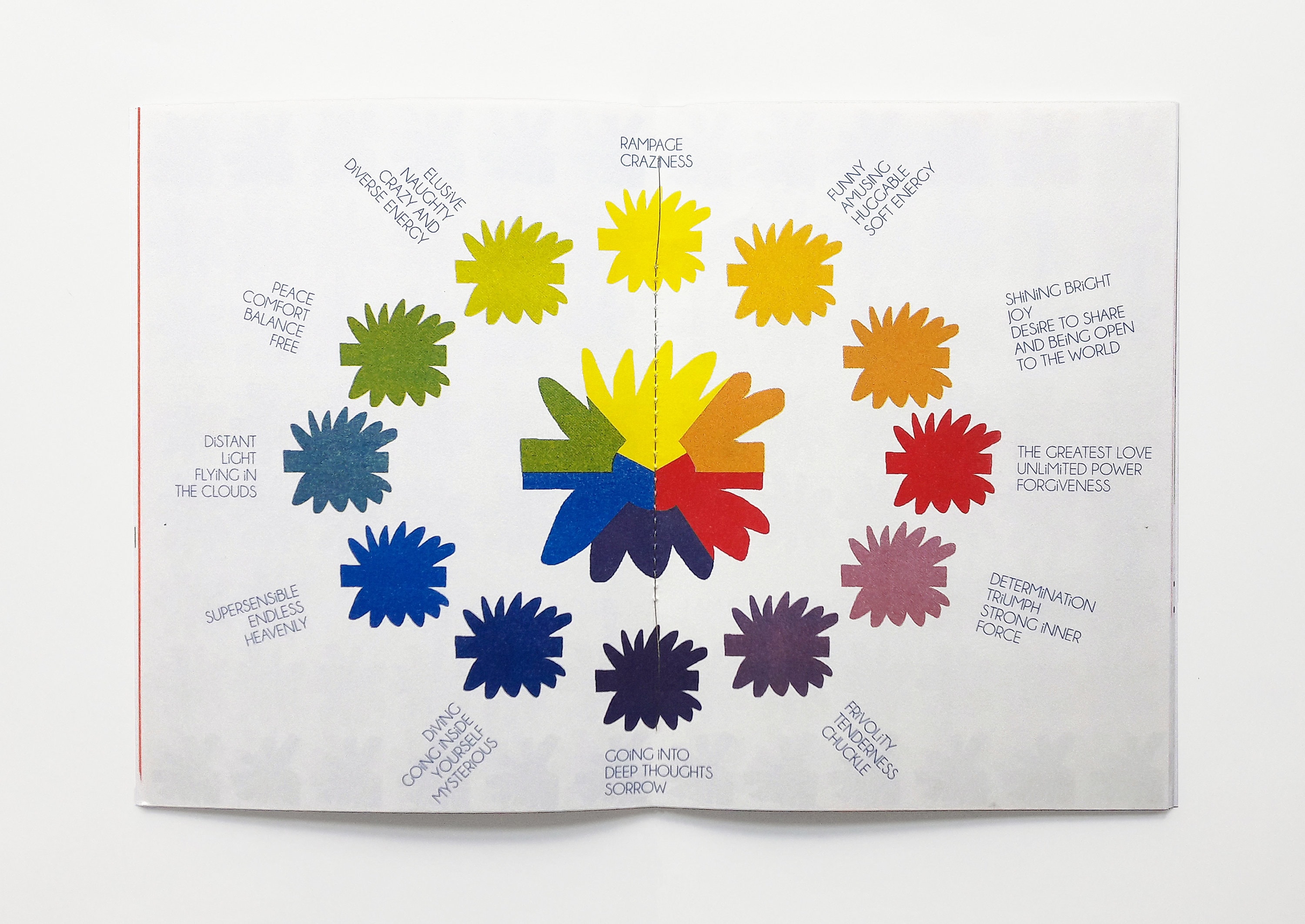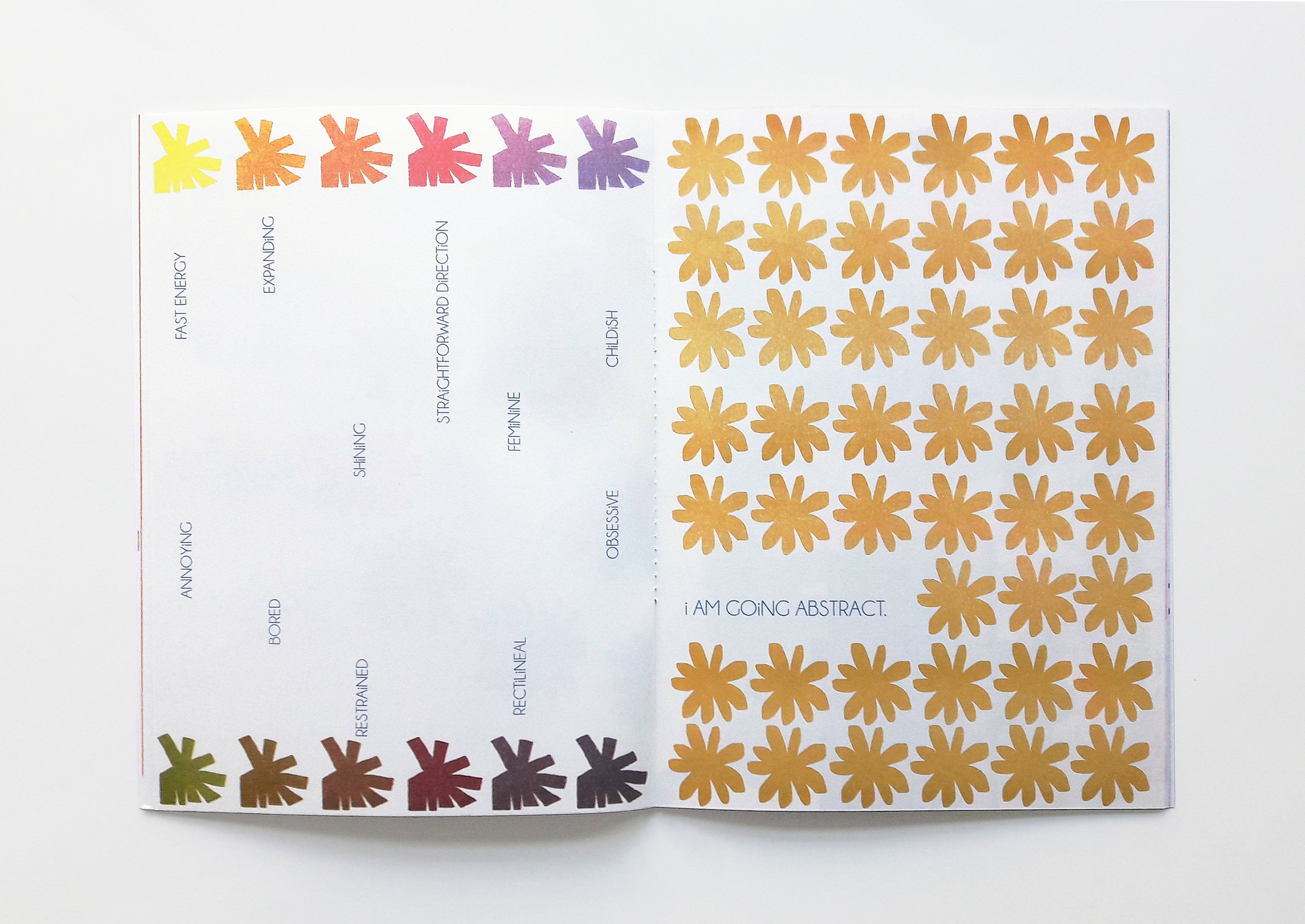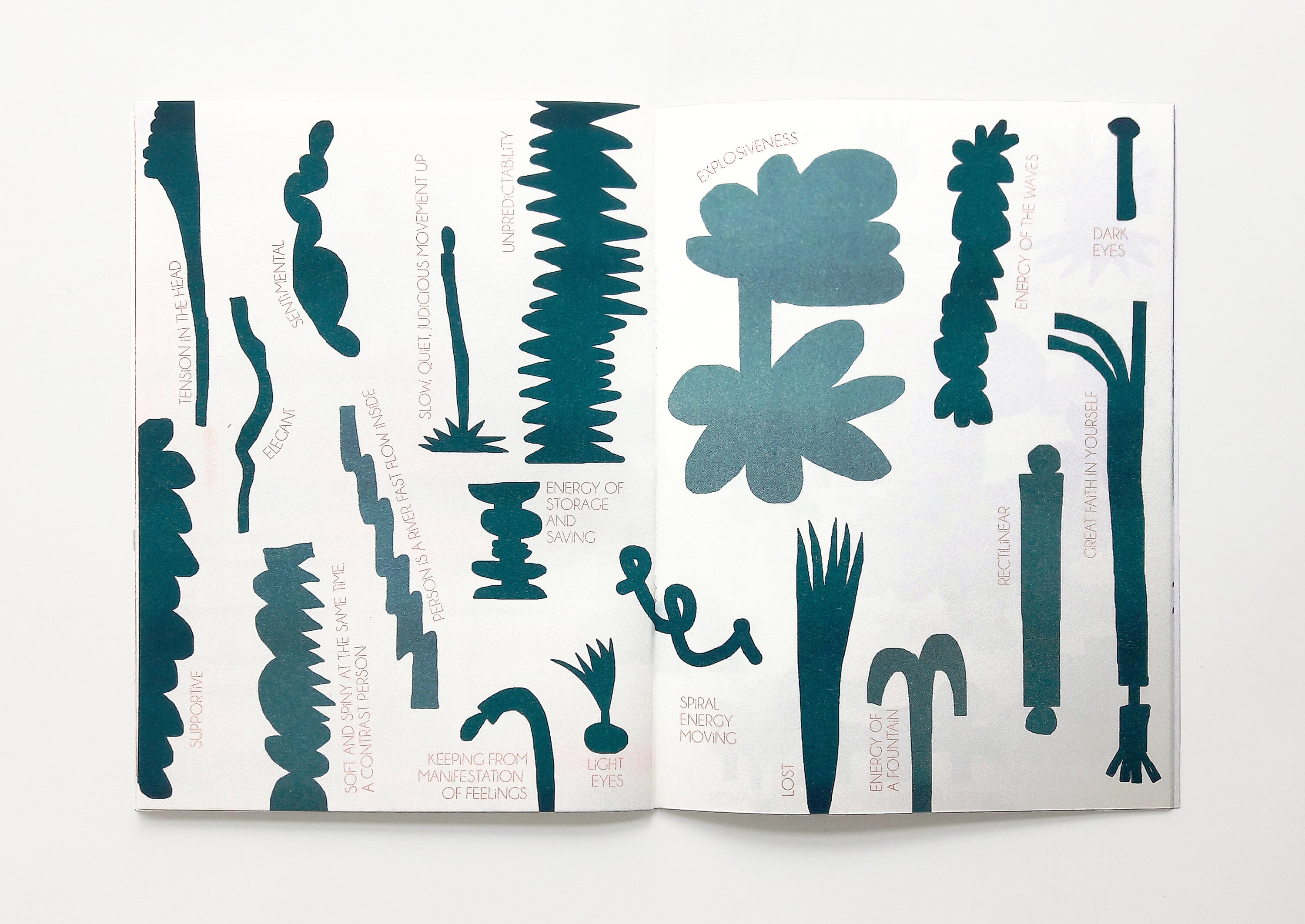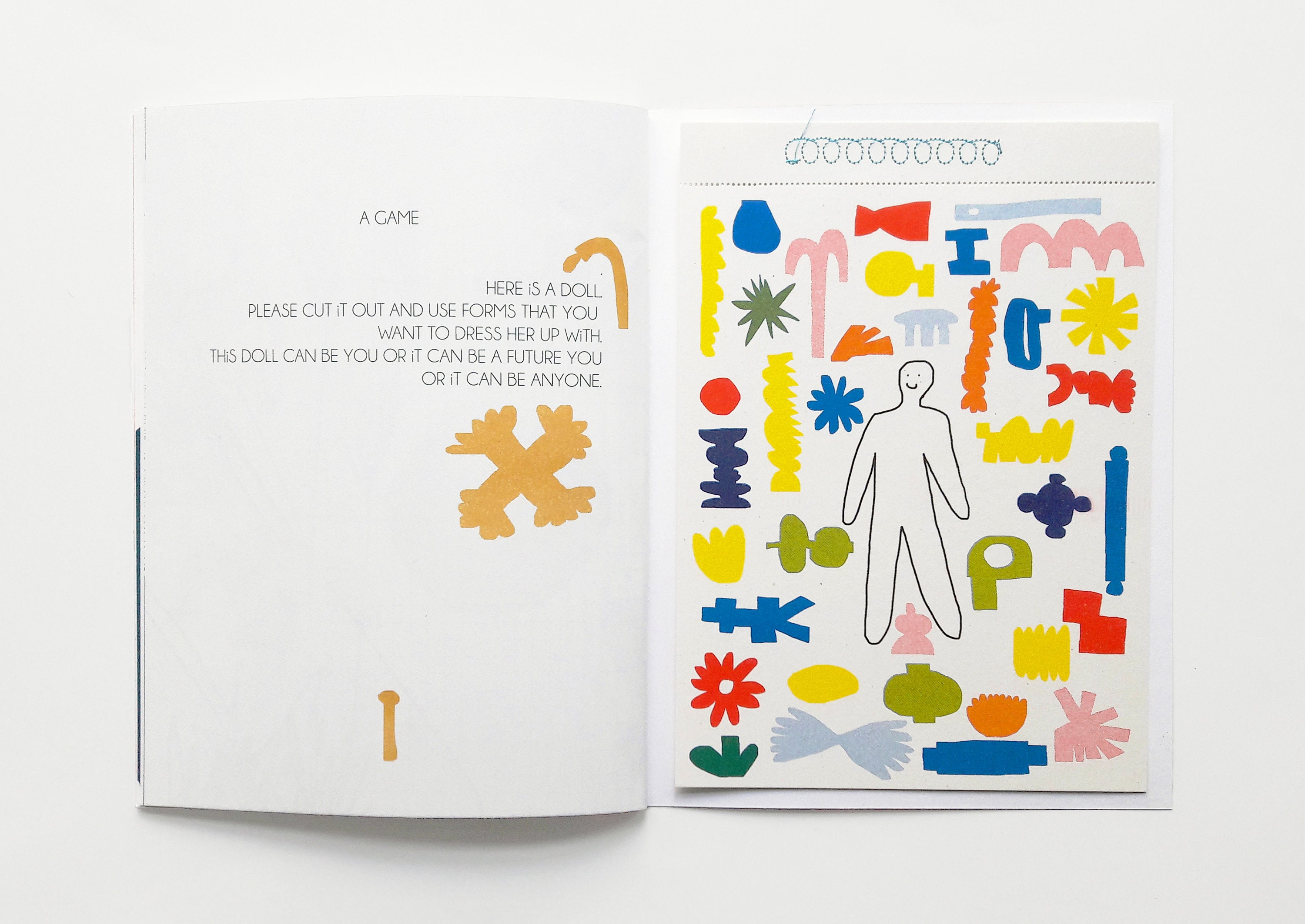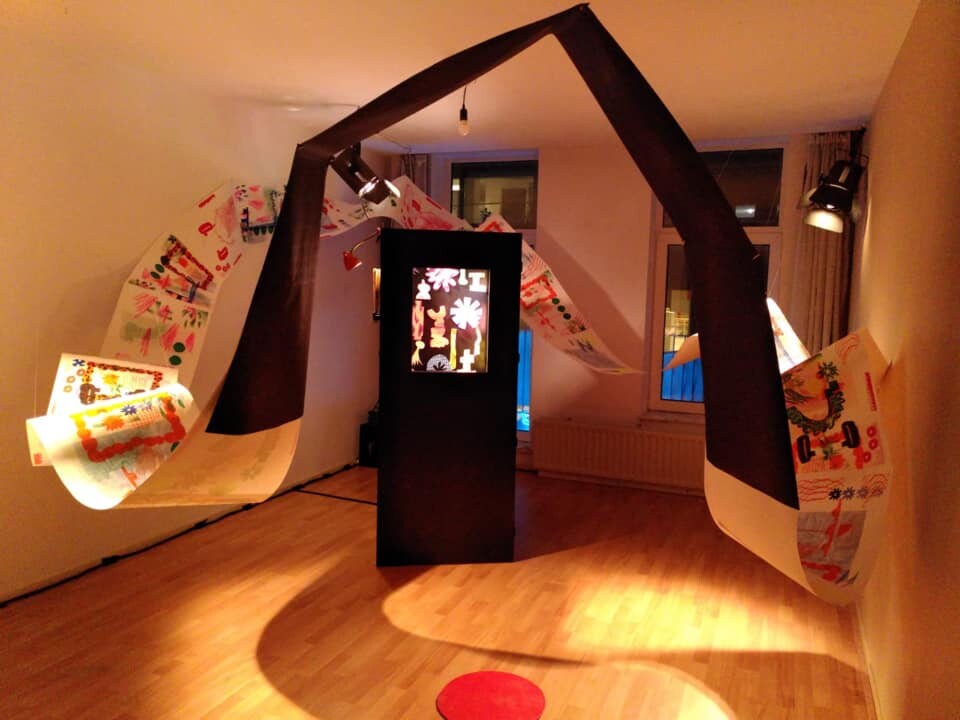 'What type of abstract are you?'
Masha Somik

stencilprinted and published by Knust/Extrapool,
as part of Knust's book residency projects
January 2020

- 28 pages
- stencilprinted (Riso) with multiple colors
- 27 x 19,7 cm
- singer stitch
- card in the back, that you can tear out, and try abstraction yourself

This book is a manual for abstract forms.
It is based on the artist, Masha Somik's, own feelings from shapes and colors.
It is an appeal to your sensual and intuitive side.
'I believe that with the abstraction I can talk wider, louder and about much bigger things.'

During her residency, Masha Somik made an installation piece in Extrapool where she abstracted people based on the shapes from her book.
The installation was also exhibited during Art Rotterdam 2020, Not For Profit Art Party.