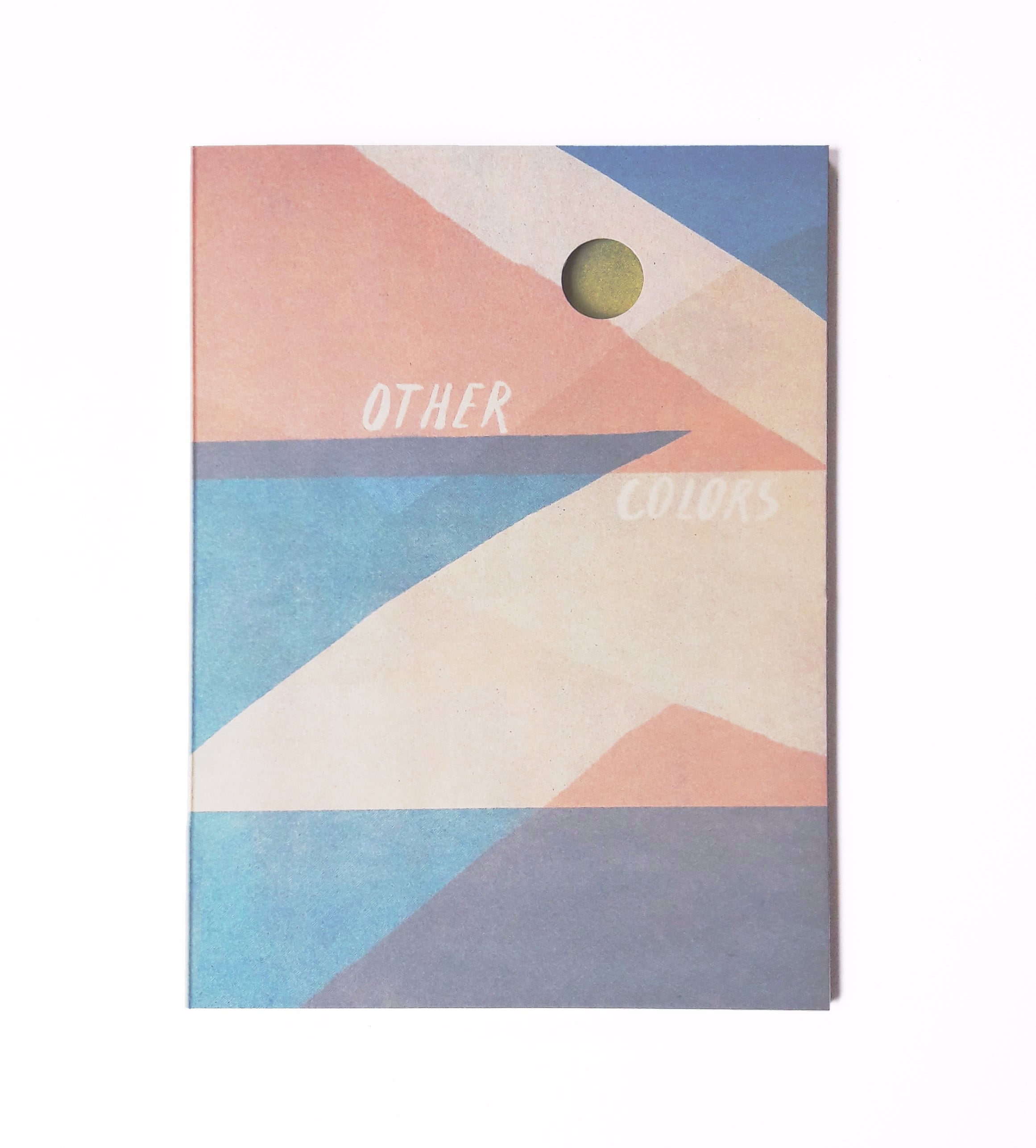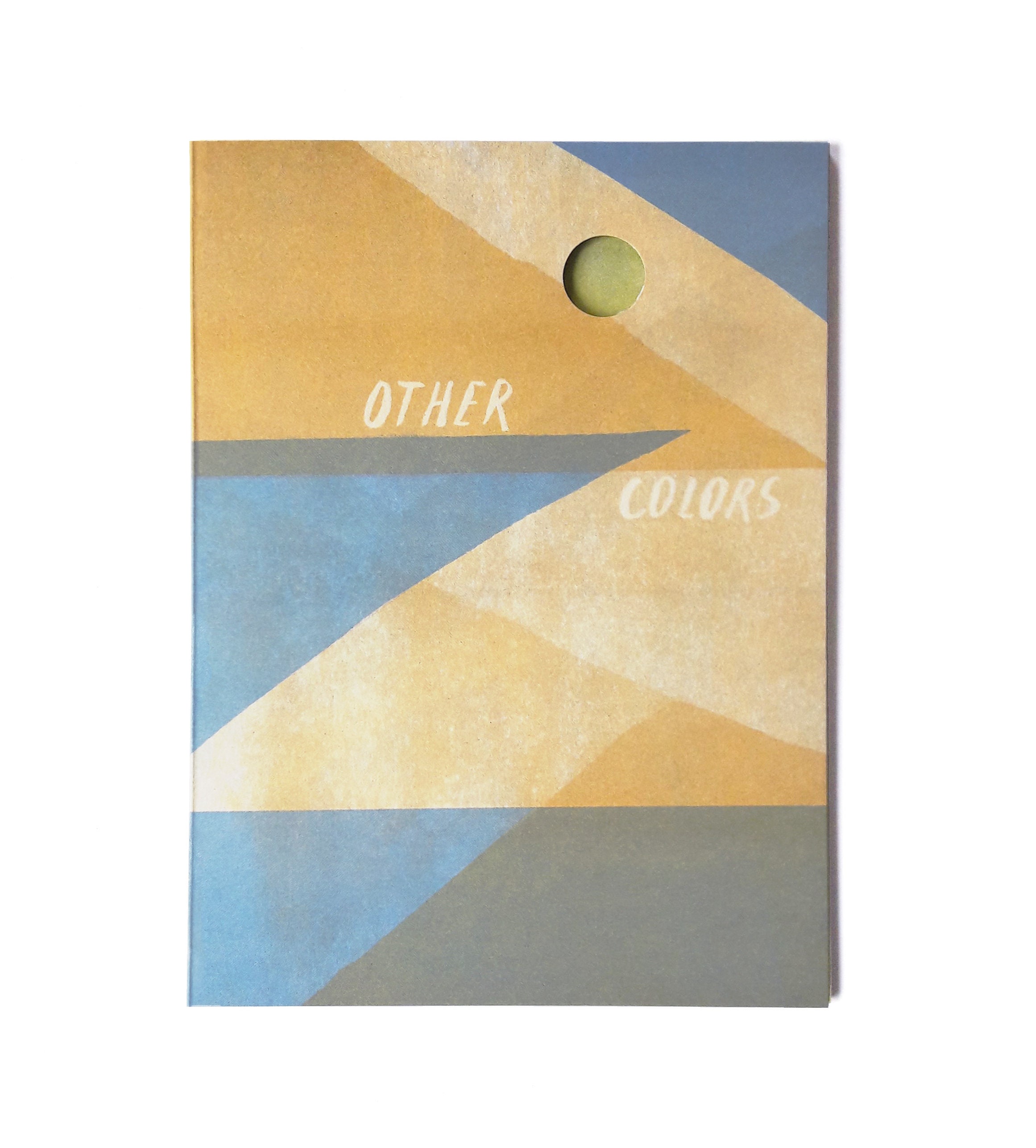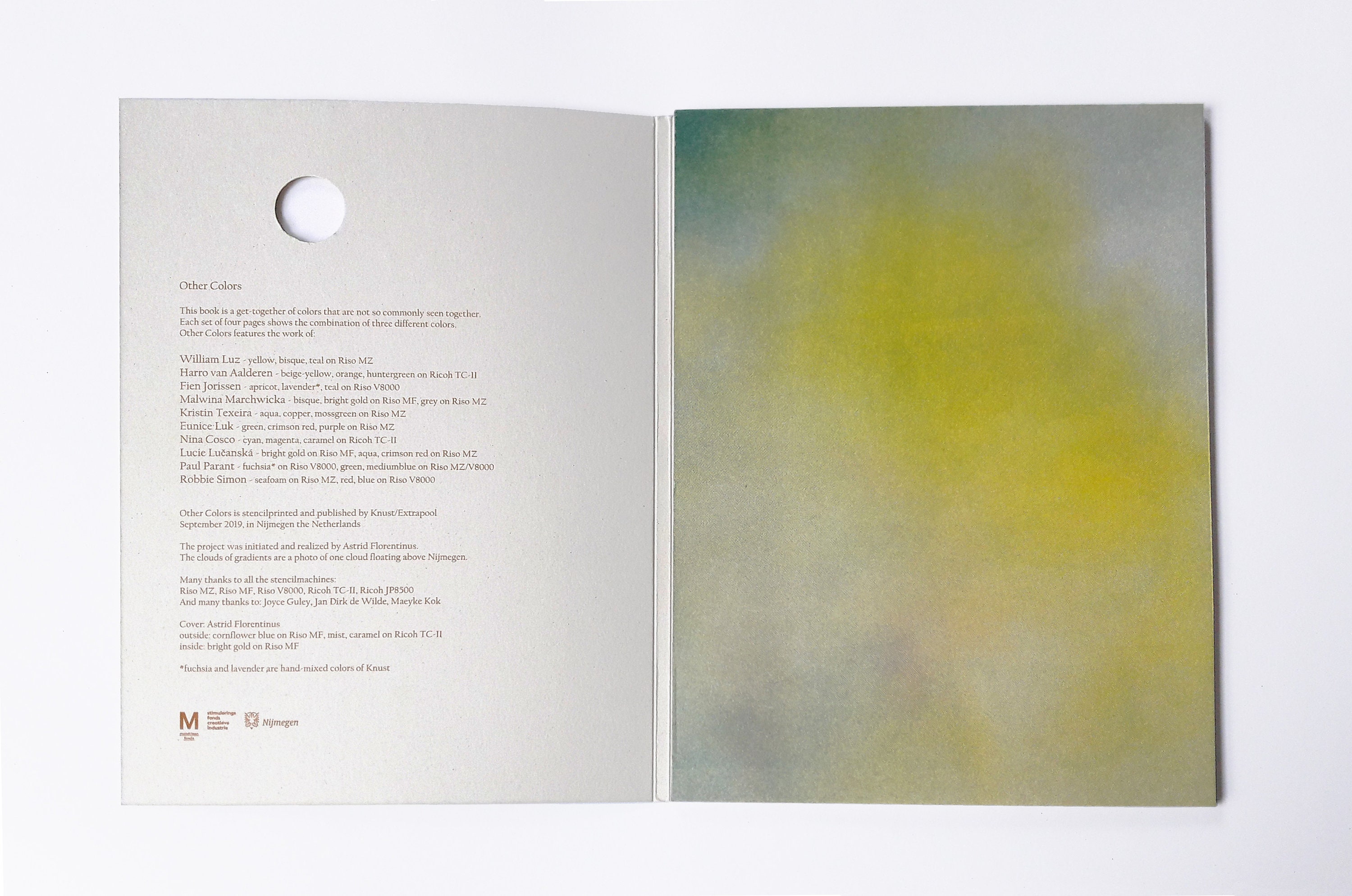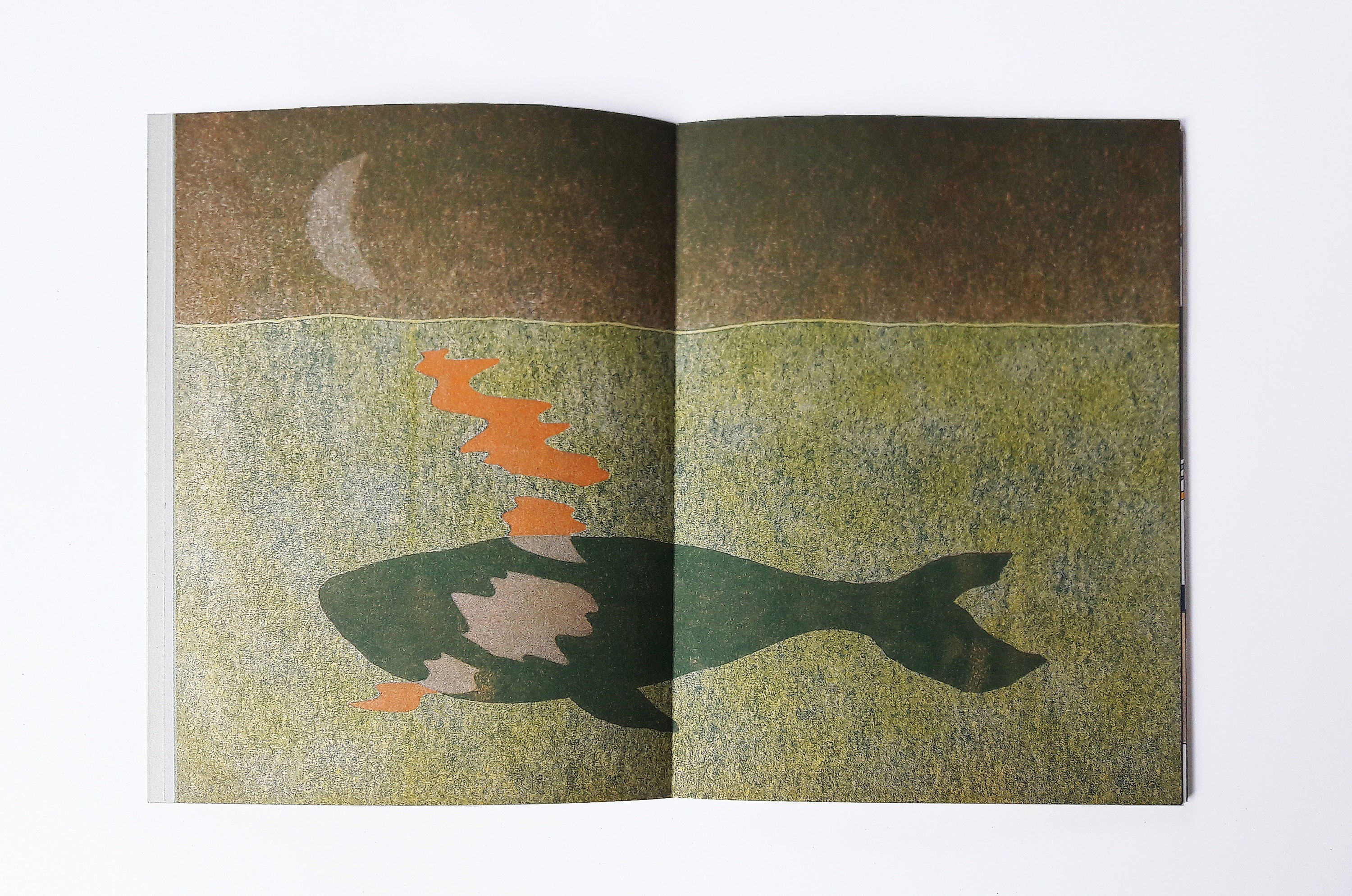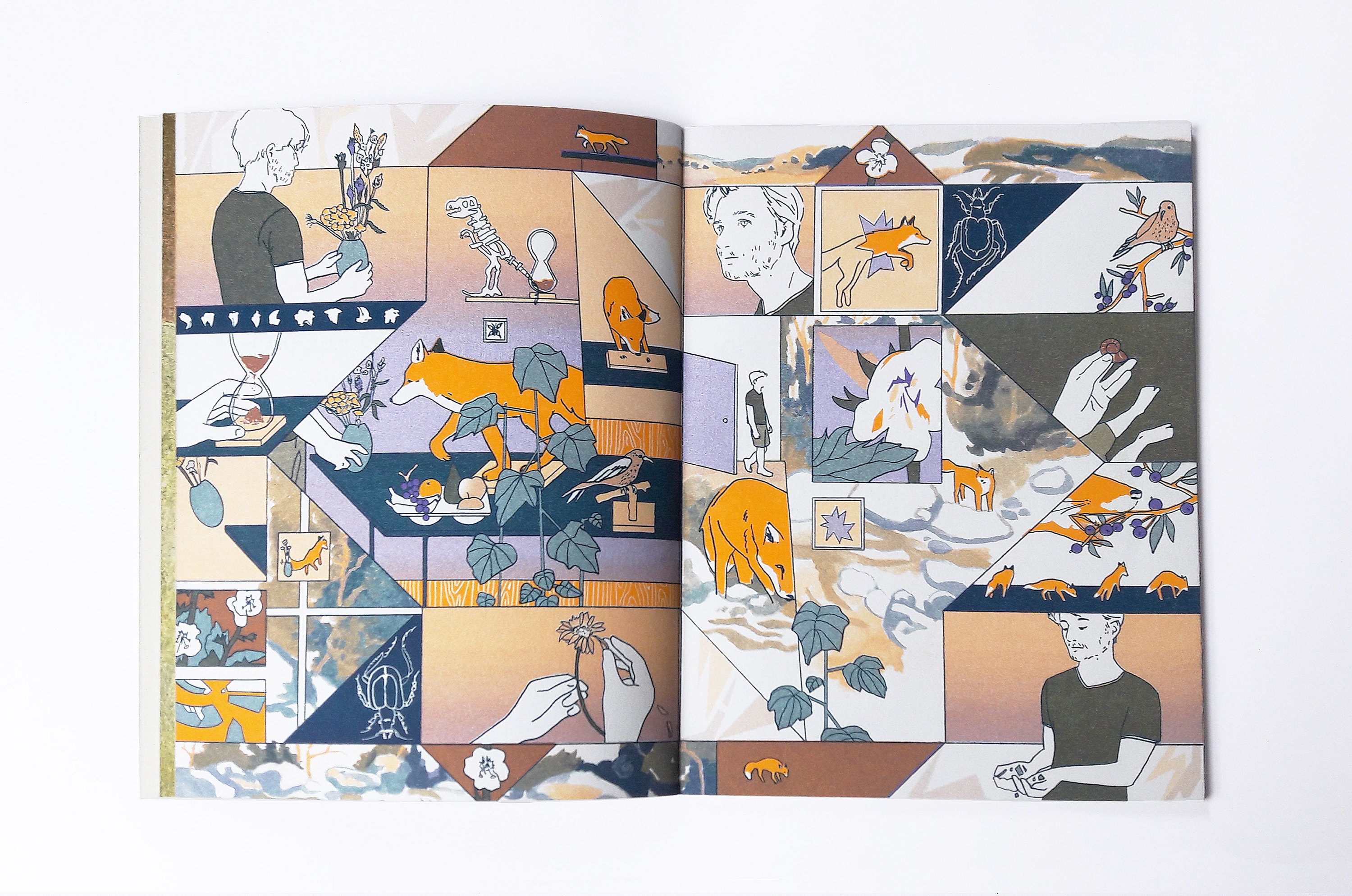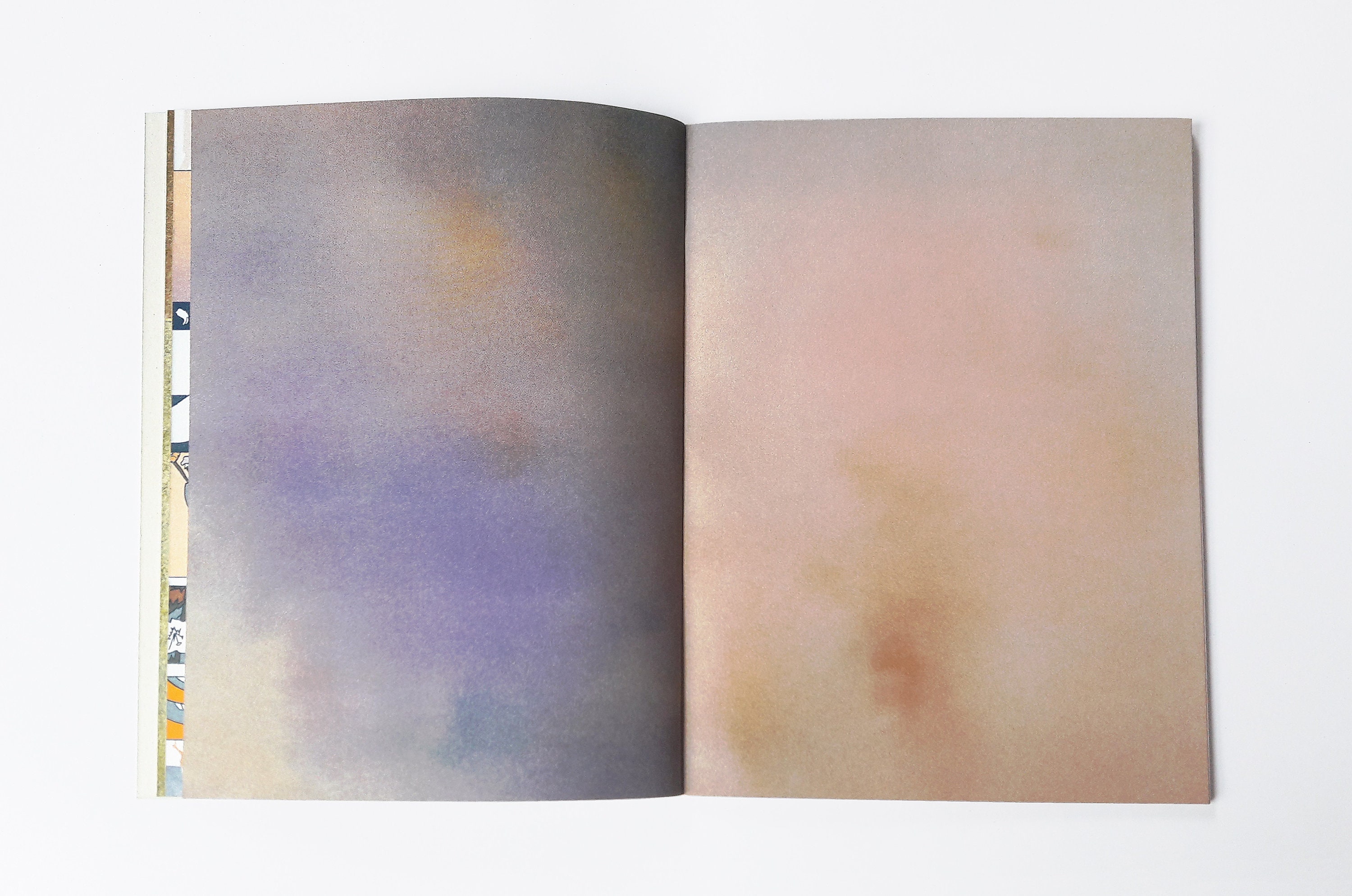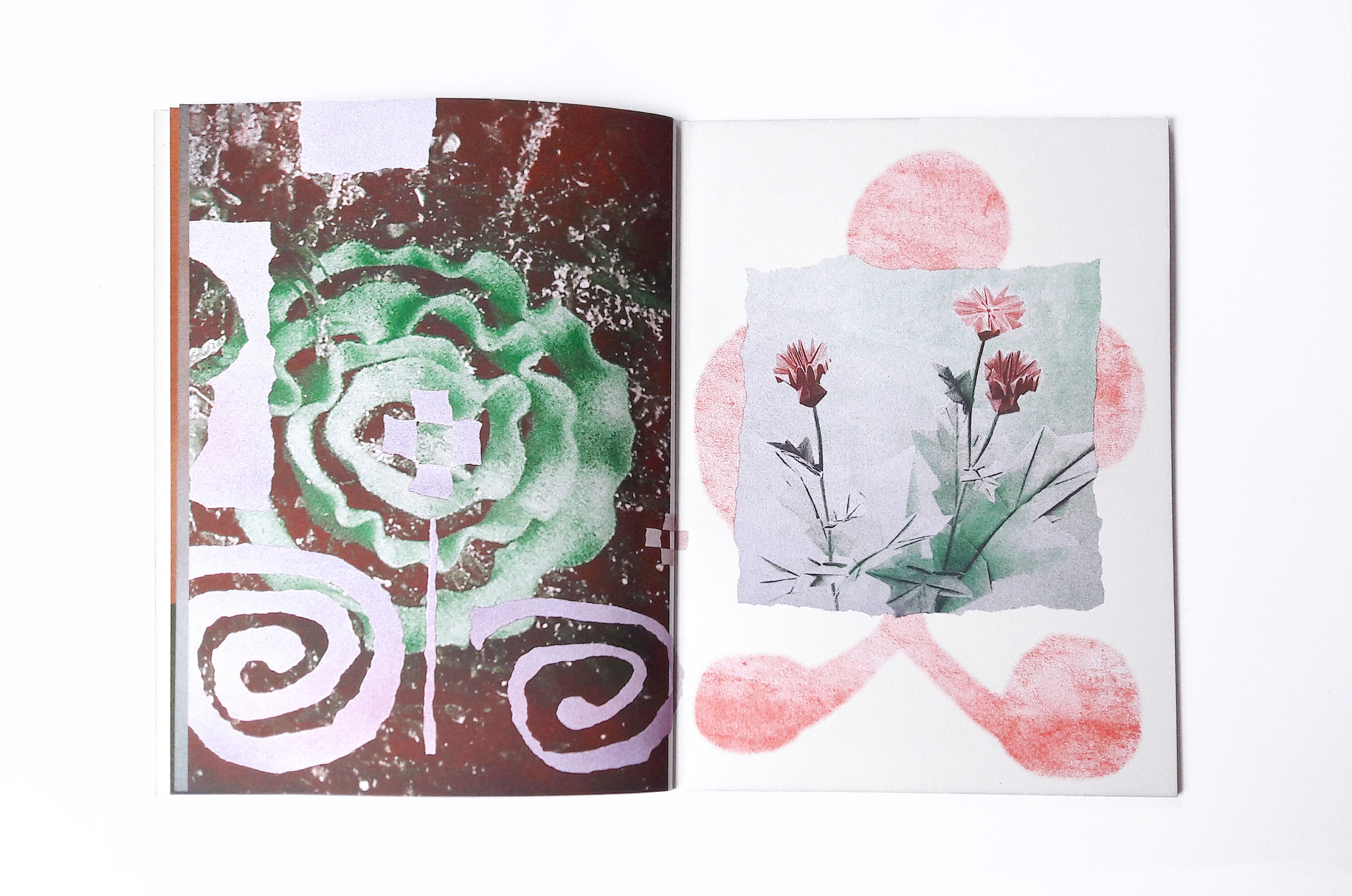 Other Colors

printed and published by Knust/Extrapool,
September 2019

- 19,6 x 27 cm
- 40 pages
- multiple Risograph and Ricoh colors
- perfect bound, with Swiss binding
- punched open see through circle

Other Colors is a get-together of colors that are not so commonly seen together.
Each set of four pages shows the combination of three different colors.
Other Colors features the work of:

William Luz - yellow, bisque, teal on Riso MZ
Harro van Aalderen - beige-yellow, orange, huntergreen on Ricoh TC-II
Fien Jorissen - apricot, lavender*, teal on Riso V8000
Malwina Marchwicka - bisque, bright gold on Riso MF, grey on Riso MZ
Kristin Texeira - aqua, copper, mossgreen on Riso MZ
Eunice Luk - green, crimson, purple on Riso MZ
Nina Cosco - cyan, magenta, caramel on Ricoh TC-II
Lucie Lučanská - bright gold on Riso MF, aqua, crimson on Riso MZ
Paul Parant - fuchsia* on Riso V8000, green, mediumblue on Riso MZ/V8000
Robbie Simon - seafoam on Riso MZ, red, blue on Riso V8000

The project was initiated and realized by Astrid Florentinus.
The clouds of gradient are a photo of one cloud floating above Nijmegen.

Cover: Astrid Florentinus
outside: cornflower blue (and bisque) on Riso MF, mist, caramel on Ricoh TC-II
inside: bright gold on Riso MF

*fuchsia and lavender are hand-mixed colors of Knust


Two third of the book comes with the caramel front cover.
One third of the book comes with the special other color edition bisque front cover.