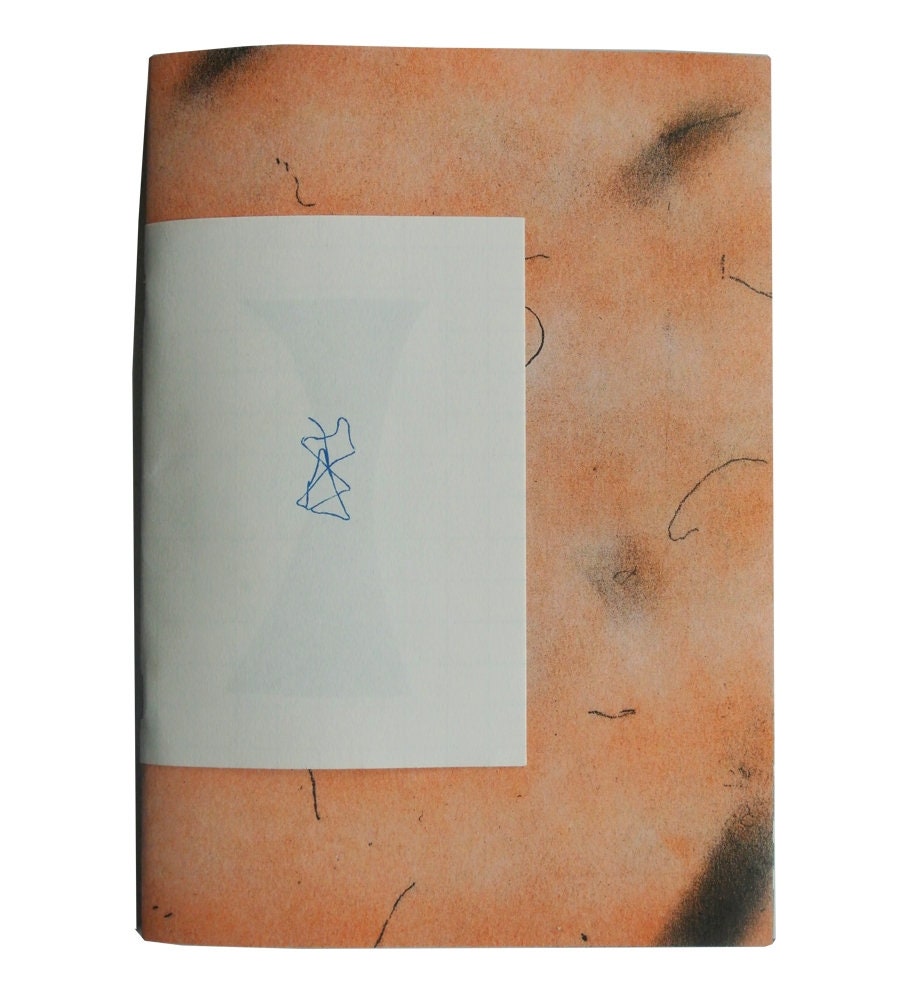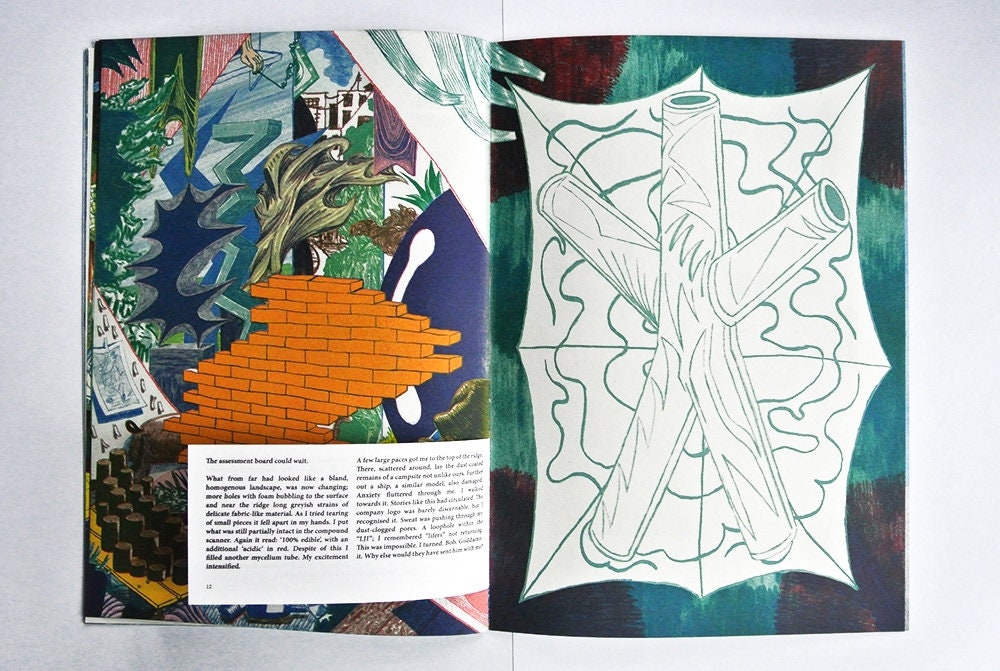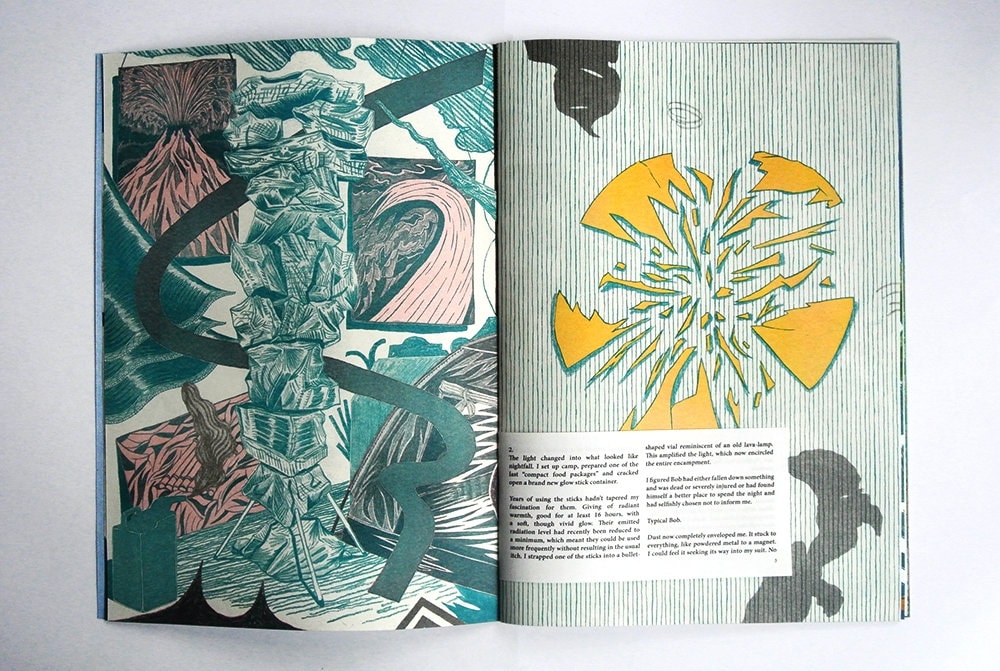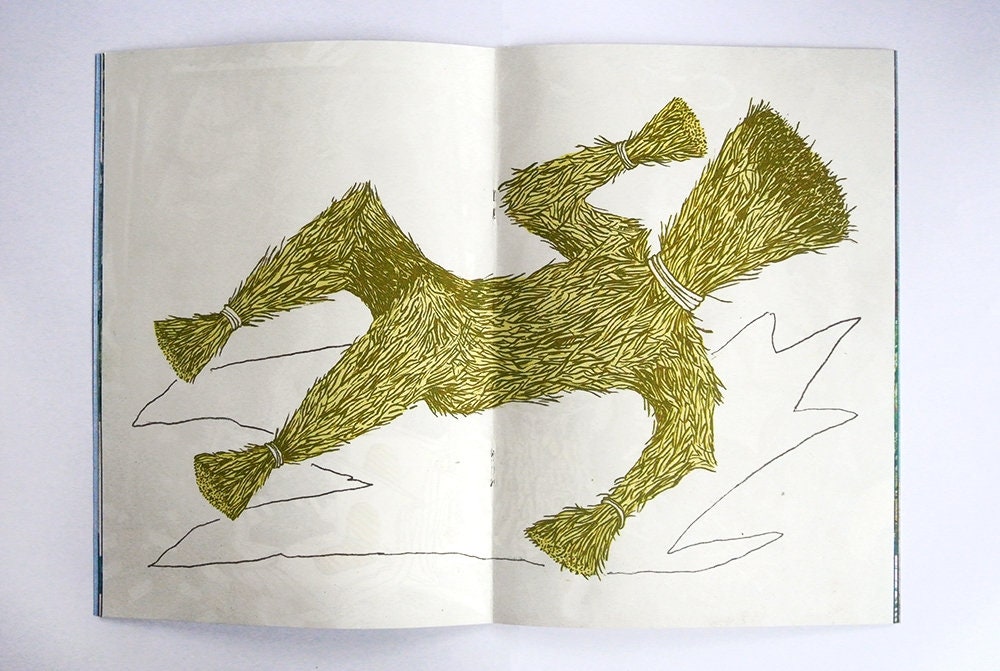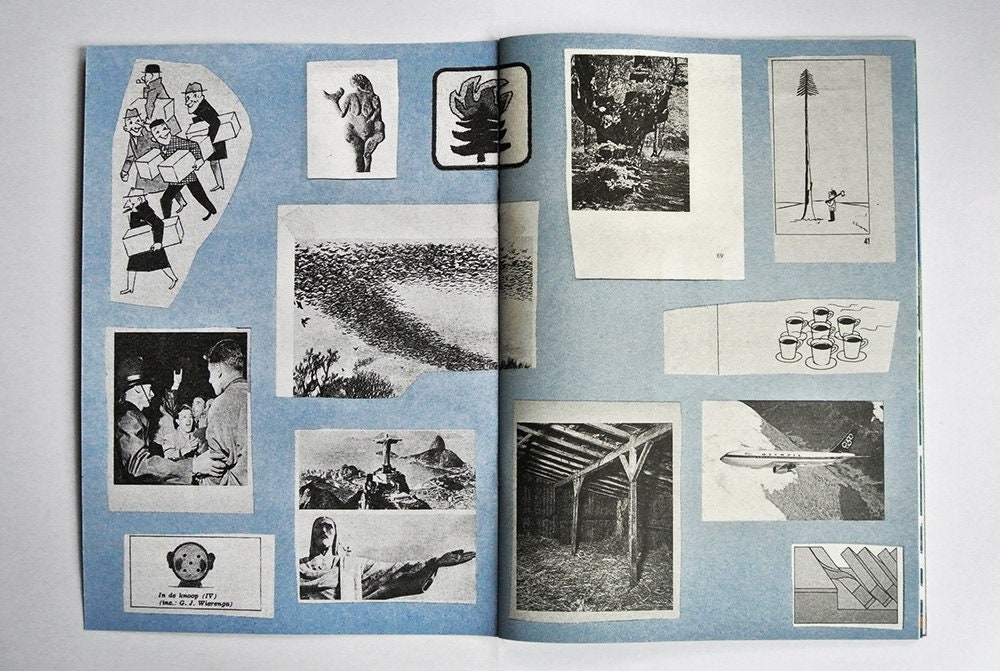 published: October 2015
edition: 150 copies

- 19,4 cm x 27,6 cm
- 16 pages + mini text pages in between
- multiple colours stencilprinted (risograph & ricoh)
- bound with staples

This publication was created within the framework of the Work Holiday residency at Extrapool in Nijmegen and was made possible with the kind support of the Mondriaanfund.

Kim David Bots writes about this book:
This publication is part of an ongoing exploration into the construction of narratives, both textually and with images. The title stems from a fascination with the 'prophet of doom' and refers to an exclamation (The End is Nigh) often associated with this figure. As humans we rely heavily on those able to construct visions of possible futures for us, while simultaneously distrustful and quick to ridicule them. This dichotomy is inherent to these types of figures and our dealing with them. It is often humoristic and confronts us with our human predicament.

The images and text in this publication are an associative reaction to the title. They inform each other; both broaden the meaning of the title, but also exist as separate narratives. This friction between the text and images interest me; the two are inextricably linked because of their shared starting point, but describe it altogether differently, giving two quite distinct ways of interpretering the title.