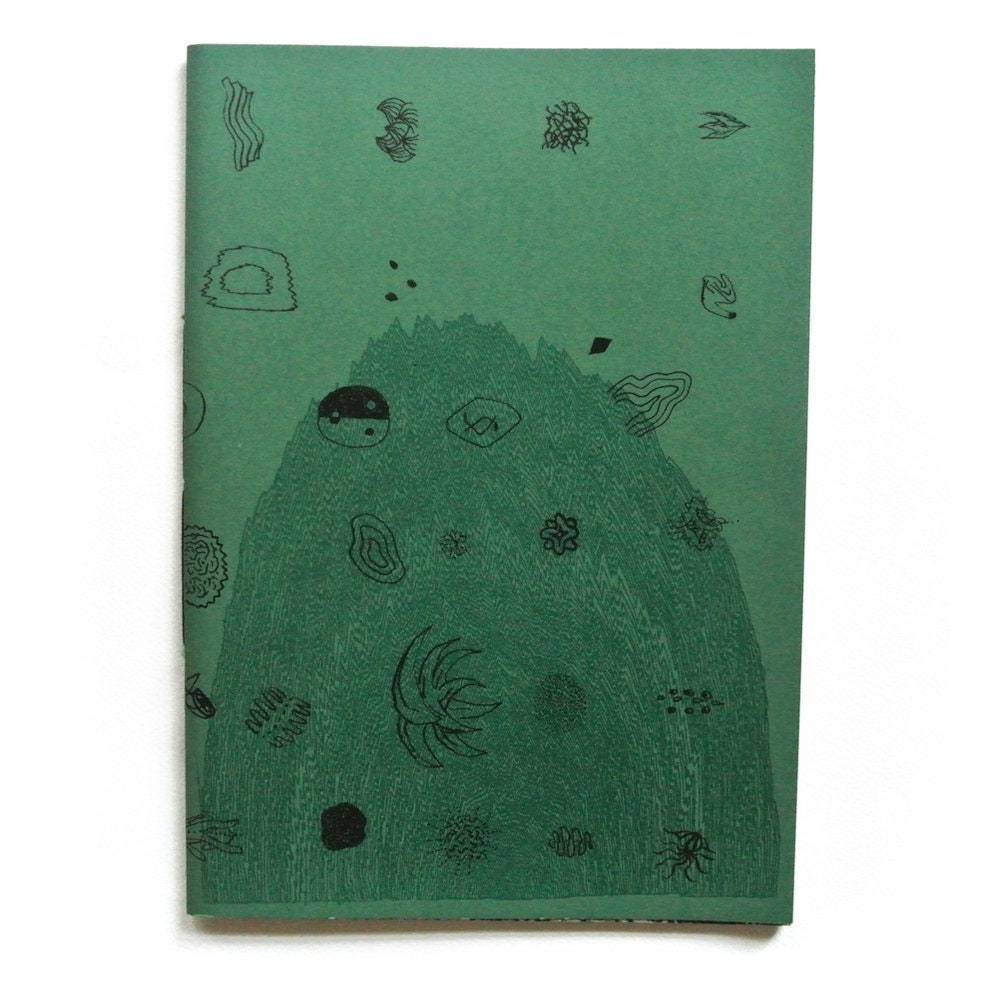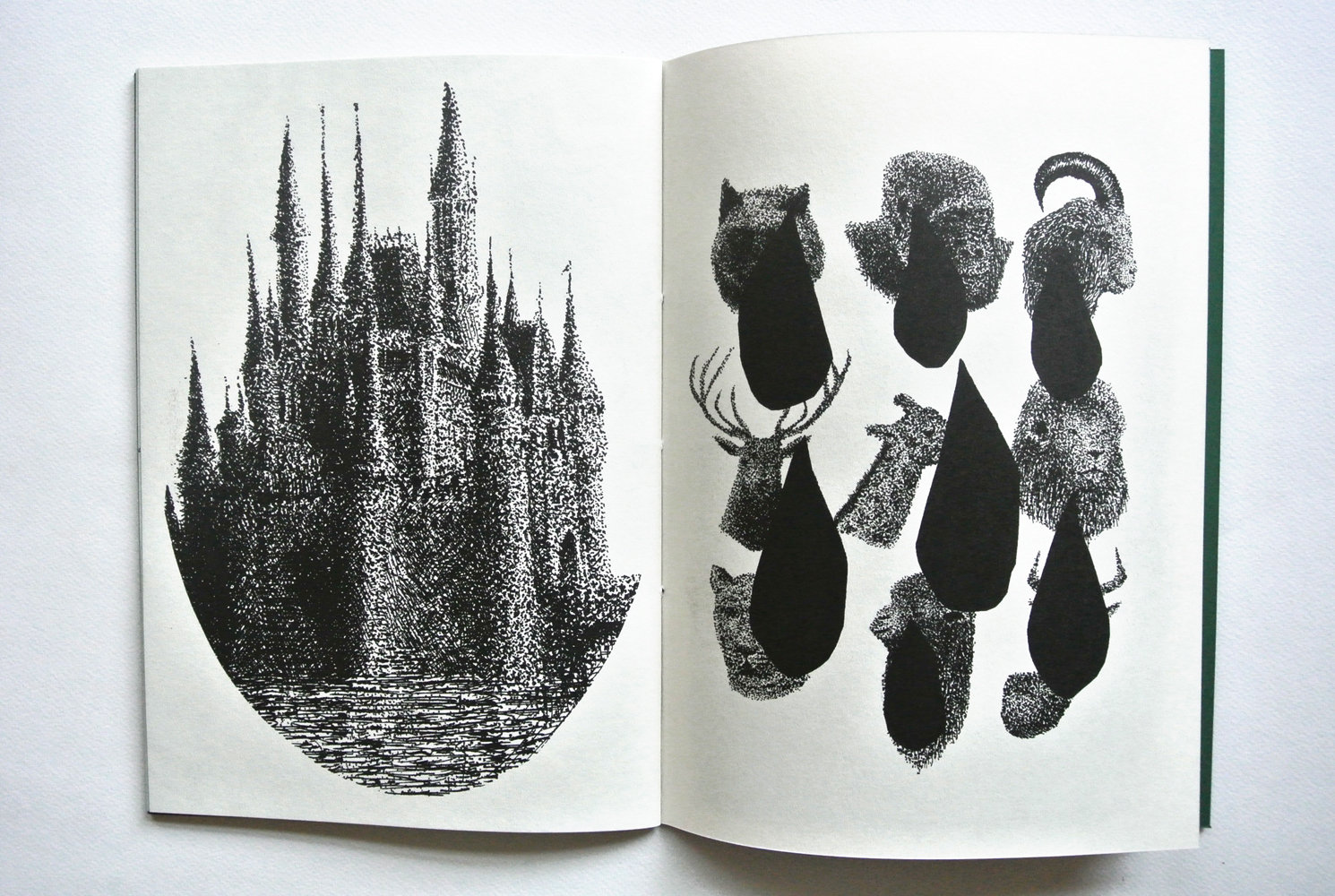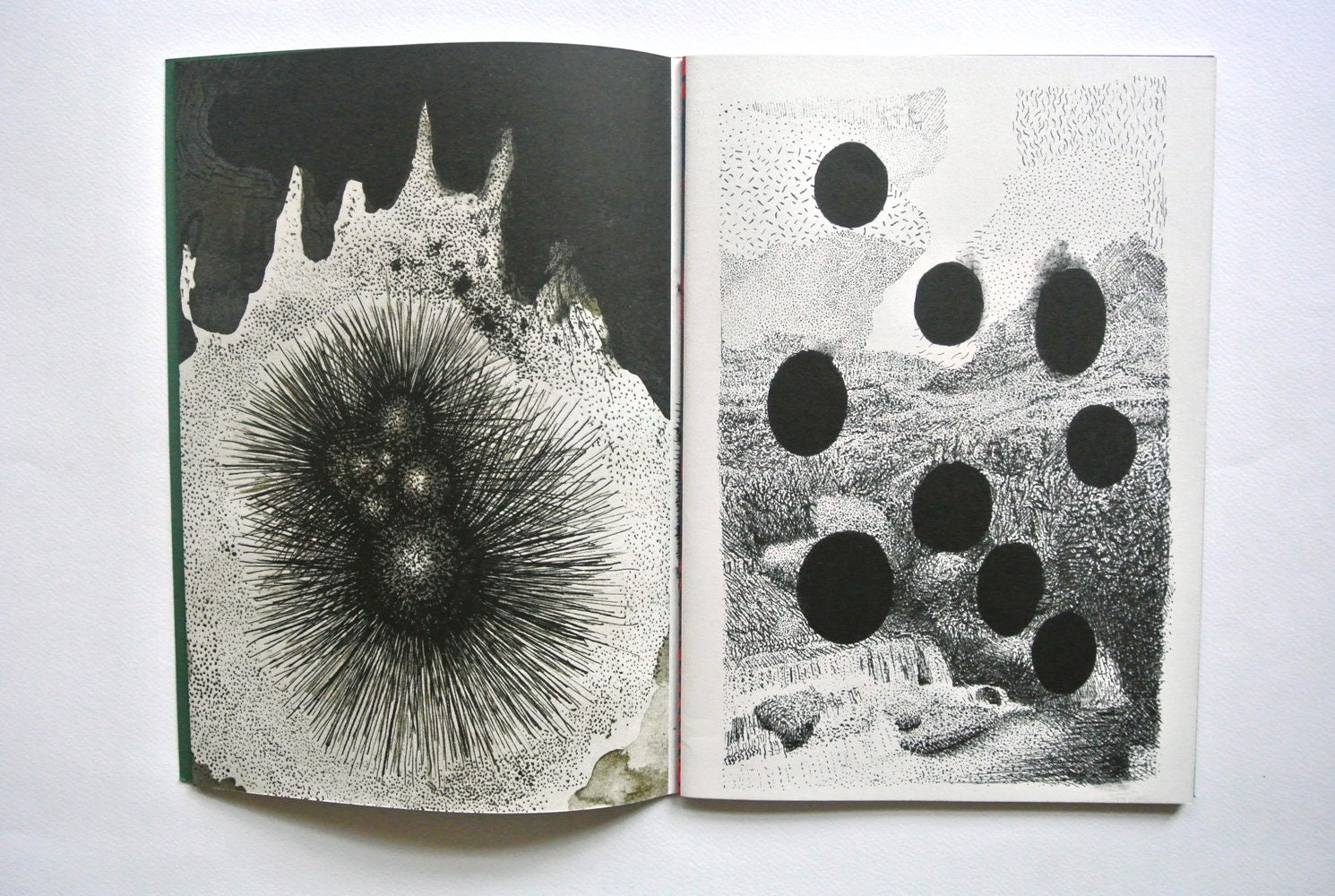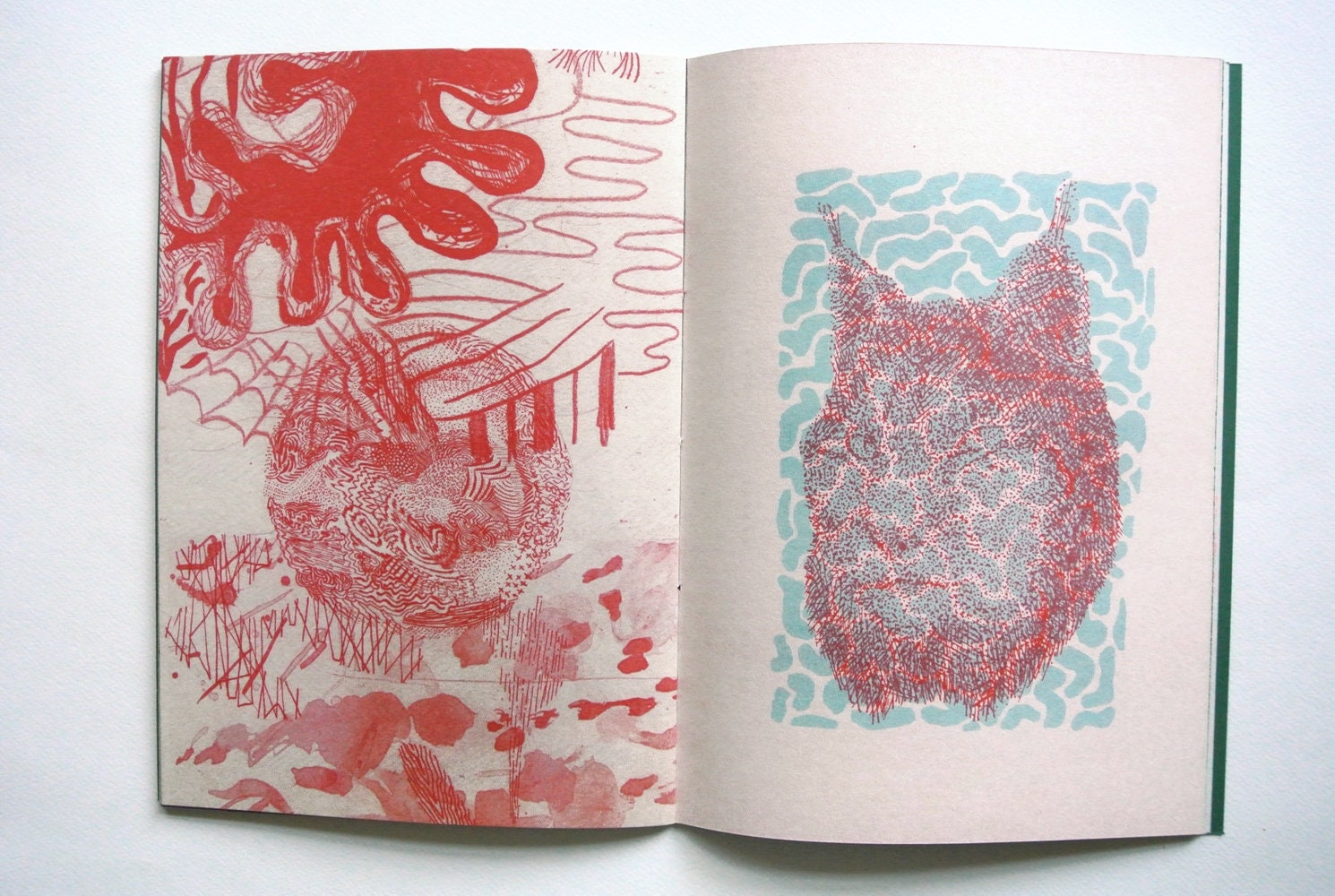 'Som'
Gijs Deddens

printed and published by Knust/Extrapool,
as part of Knust's book residency projects Art Prison #5,
June 2012

- edition: 330 copies
- 19,6 cm x 27,6 cm
- 44 pages
- multiple colours stencilprinted (risograph & ricoh)
- bound with pamphlet stitch

This publication is the result of a book-residency of 14 days, in which Gijs Deddens worked together with Knust/Extrapool. It's part of Art Prison, an ongoing project in which an artist gets invited to come and make a stencilprinted book together with Knust/Extrapool.

'Som' is filled with very detailed and hatched drawings of animals, structures/patterns, landscapes and other nature subjects with a hazy, yet a bit dark and pleasant feel.

Gijs Deddens is a multi disciplinary artist from Groningen, the Netherlands. He makes drawings, paintings, silkscreen prints and is part of artist collective 'Owsum'. He organizes music events, does DJ-ing and plays music in music acts like Vakantie and Hunbed. His work has a certain intuitive quality, which can make the whole look quite chaotic. This chaos is often the subject of his work.