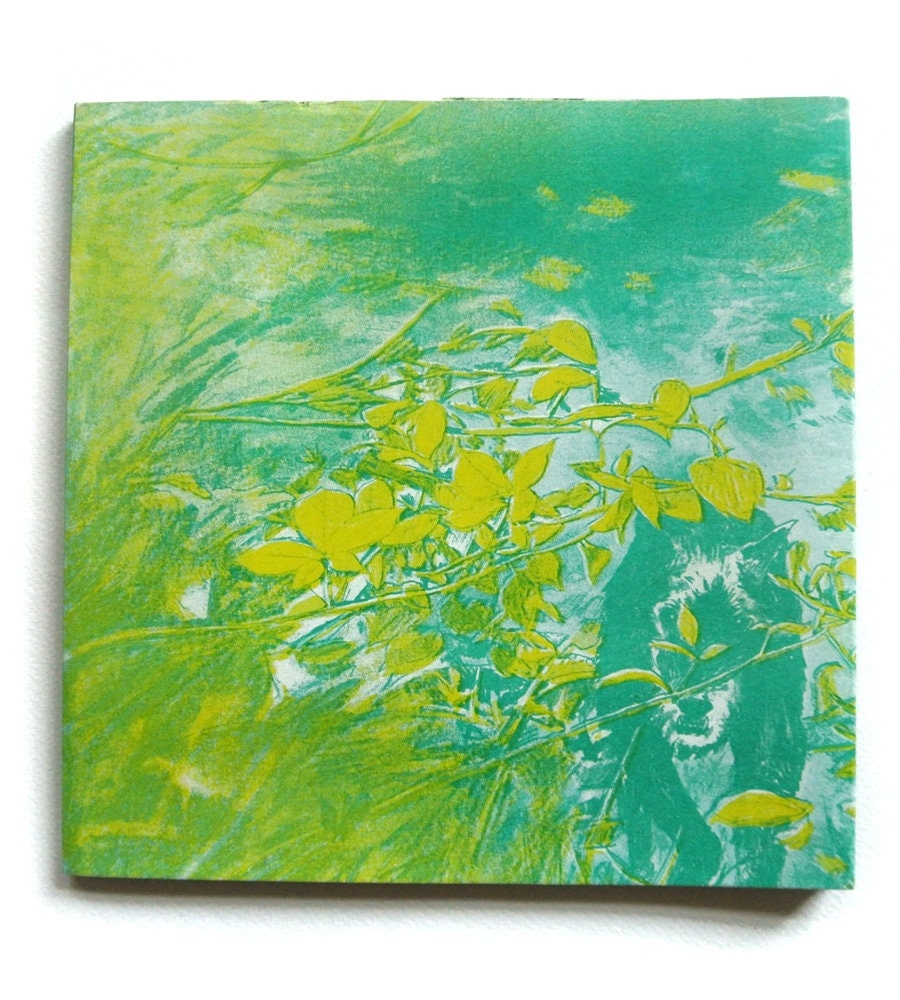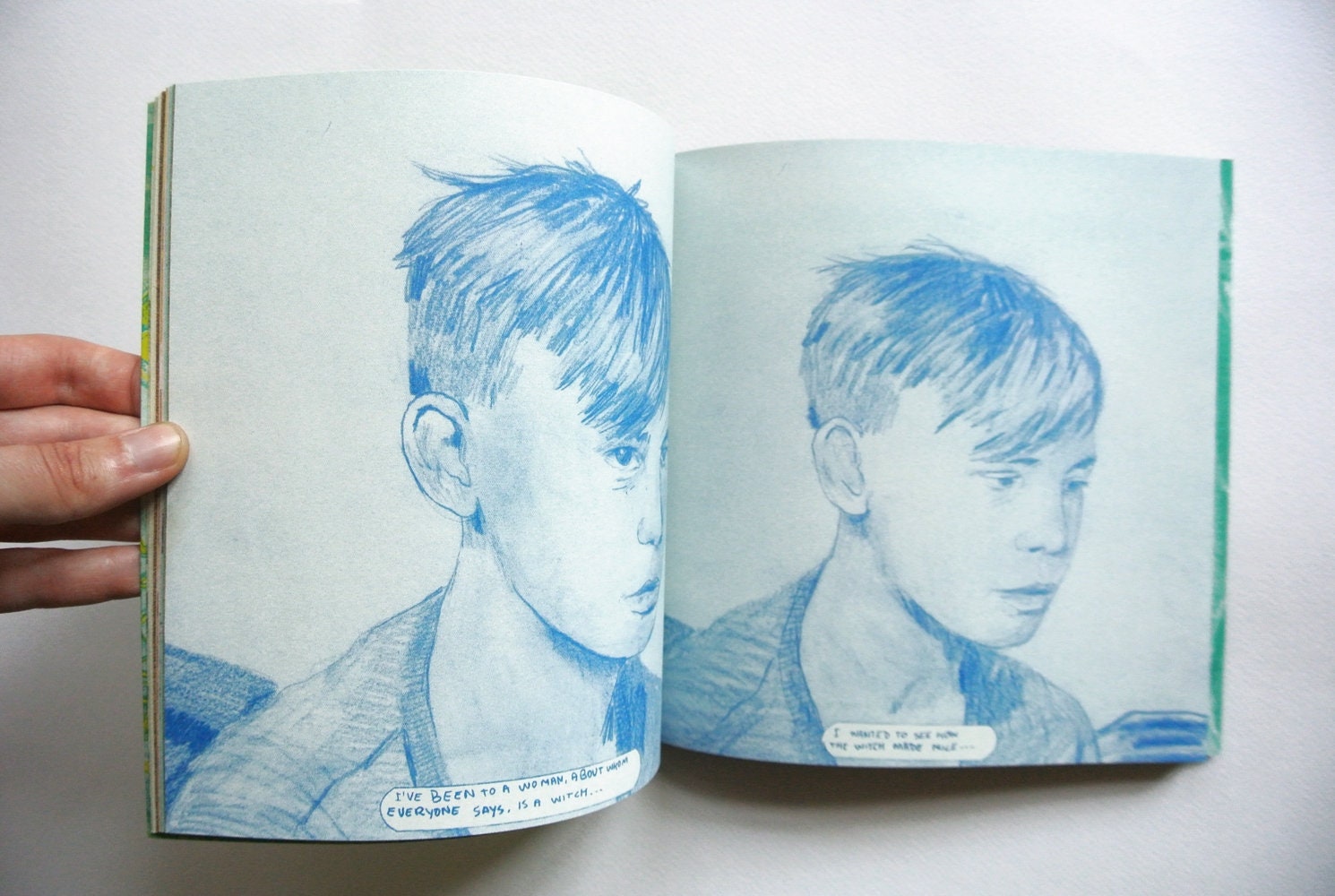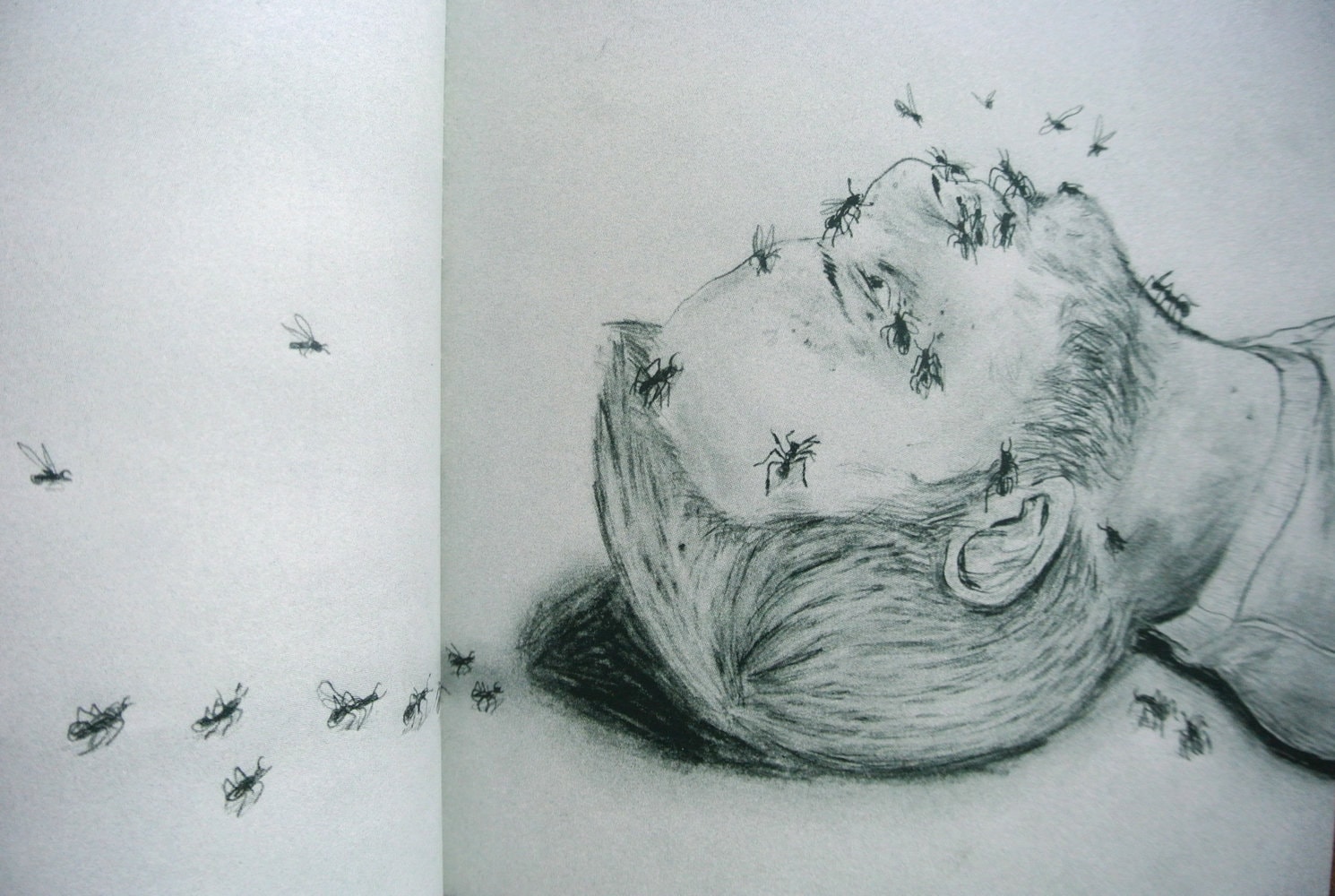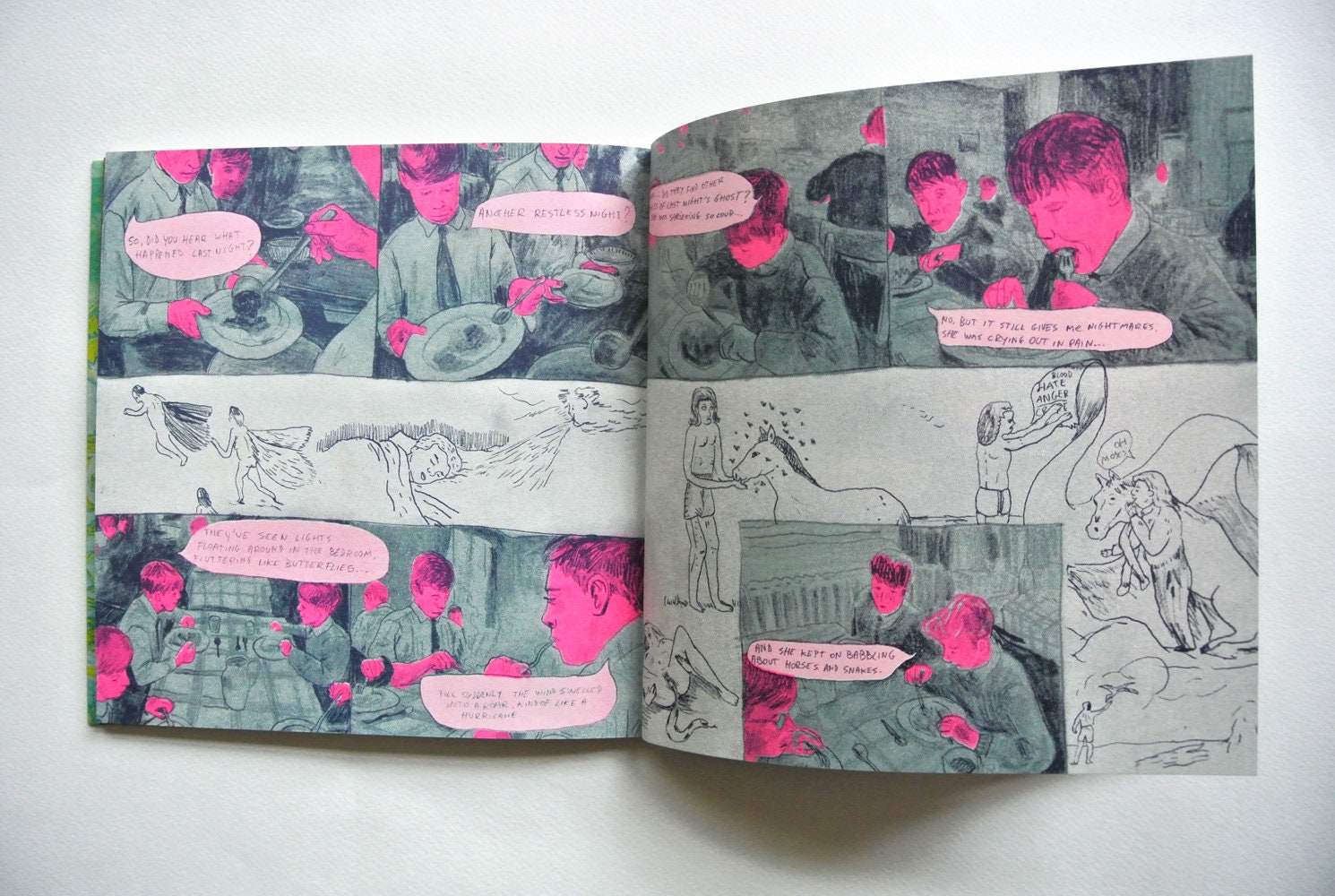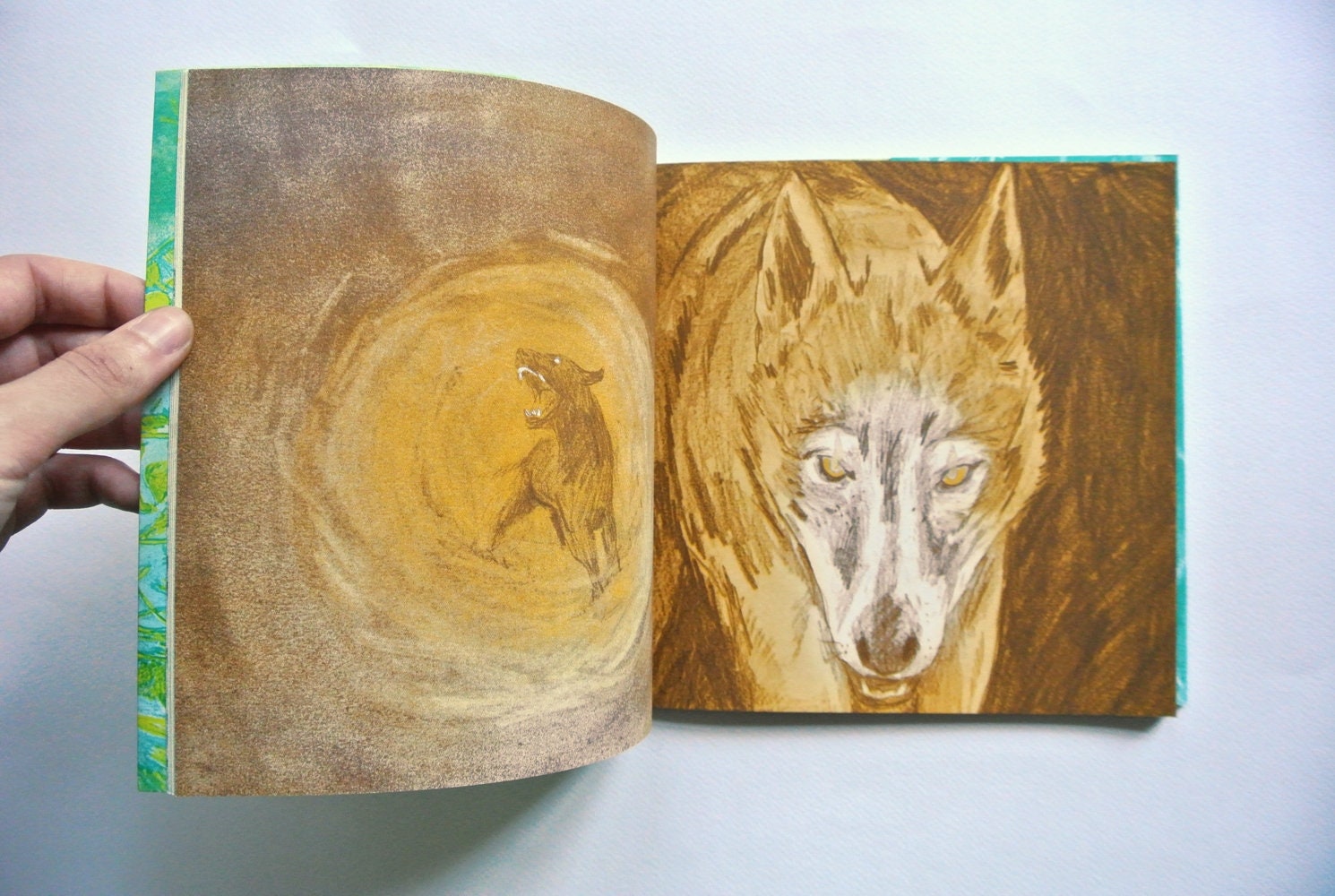 'I'm A Bat'
Ward Zwart

printed and published by Knust/Extrapool,
as part of Knust's book residency projects Art Prison #8,
December 2013

- edition: 330 copies
- 19,3 cm x 19,3 cm
- 46 pages
- multiple colours stencilprinted (risograph & ricoh)
- perfect bound
- dustcover

This publication is the result of a book-residency of 14 days, in which Ward Zwart worked together with Knust/Extrapool. It's part of Art Prison, an ongoing project in which an artist gets invited to come and make a stencilprinted book together with Knust/Extrapool.

'I'm A Bat' contains drawings and graphic storytelling that are based on Belgian folktales and forgotten folk legends. It tells about animals and characters with an estranging and mysterious atmosphere, beautiful pencil drawings with a very realistic feel. The book is stencilprinted in multiple colours and perfect bound with a dust cover enfolding an endless forest.

Ward Zwart is an illustrator and artist from Antwerp, Belgium. In his pencil and charcoal drawings, people and animals play the main role. His work is suggestive of a story but still remains open for interpretation. Ward self-publishes a lot of zines and books, which has reached an international fan base.