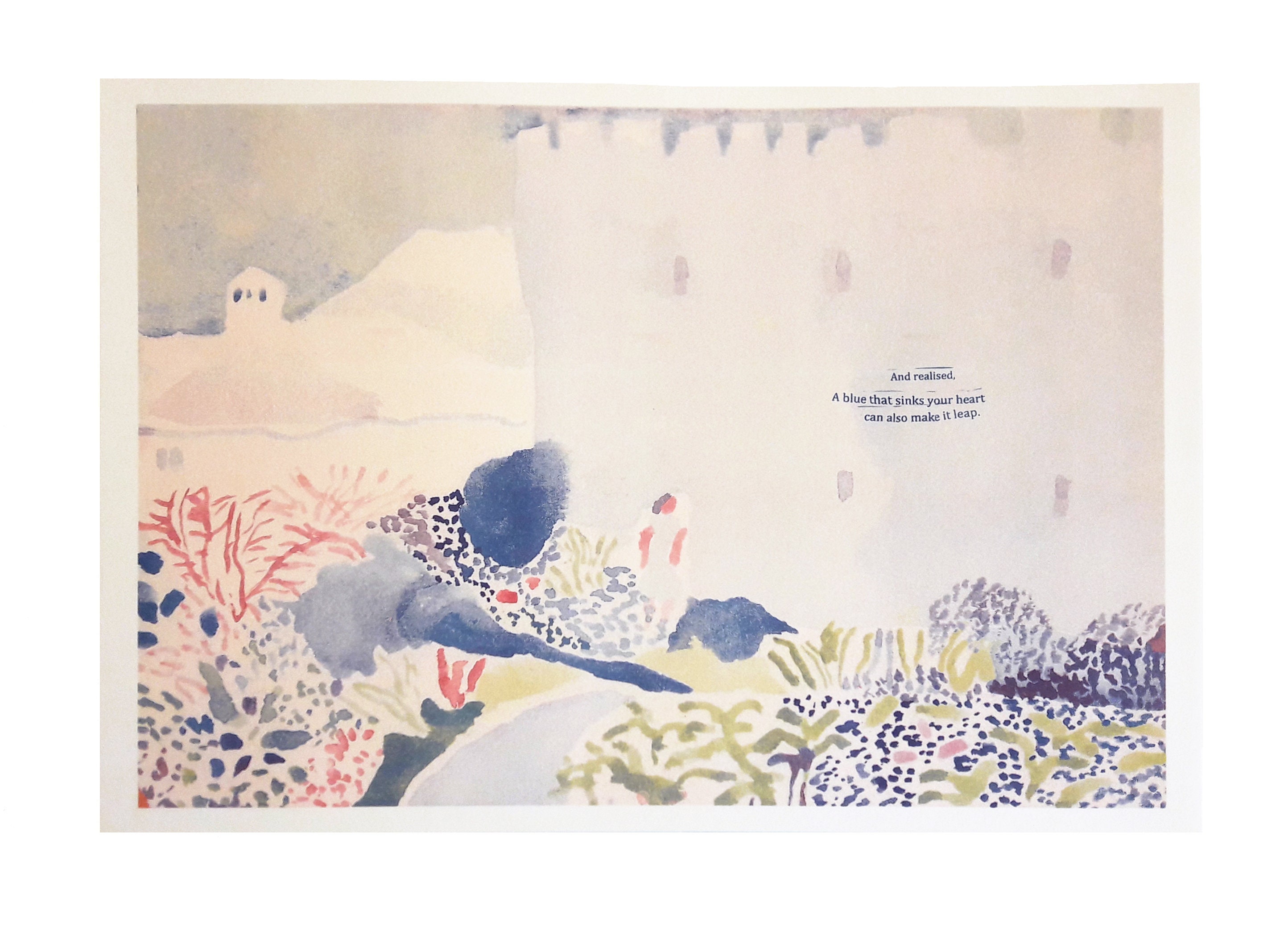 'A Blue That Sinks Your Heart'
Charlotte Ager

printed and published by Knust/Extrapool,
March 2019

Riso printed with multiple colors on high quality scarce paper.
All Riso A2 art prints have been stencilprinted on the Riso A2 machine;
a highly specialized and exceptional machine that enables your work to be stencilprinted larger than the standard stencilprint size.

This art print was also featured in the book 'From Madness and Back', made in Art Prison with Charlotte Ager.