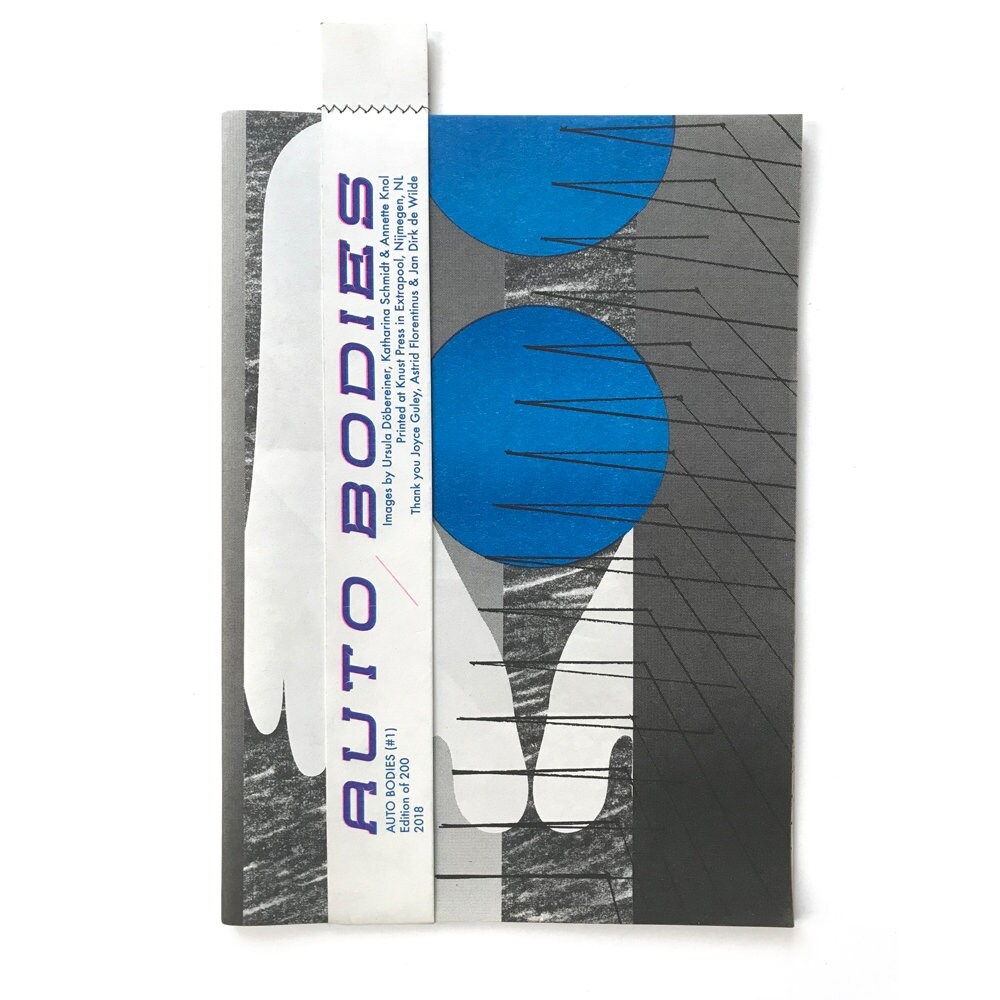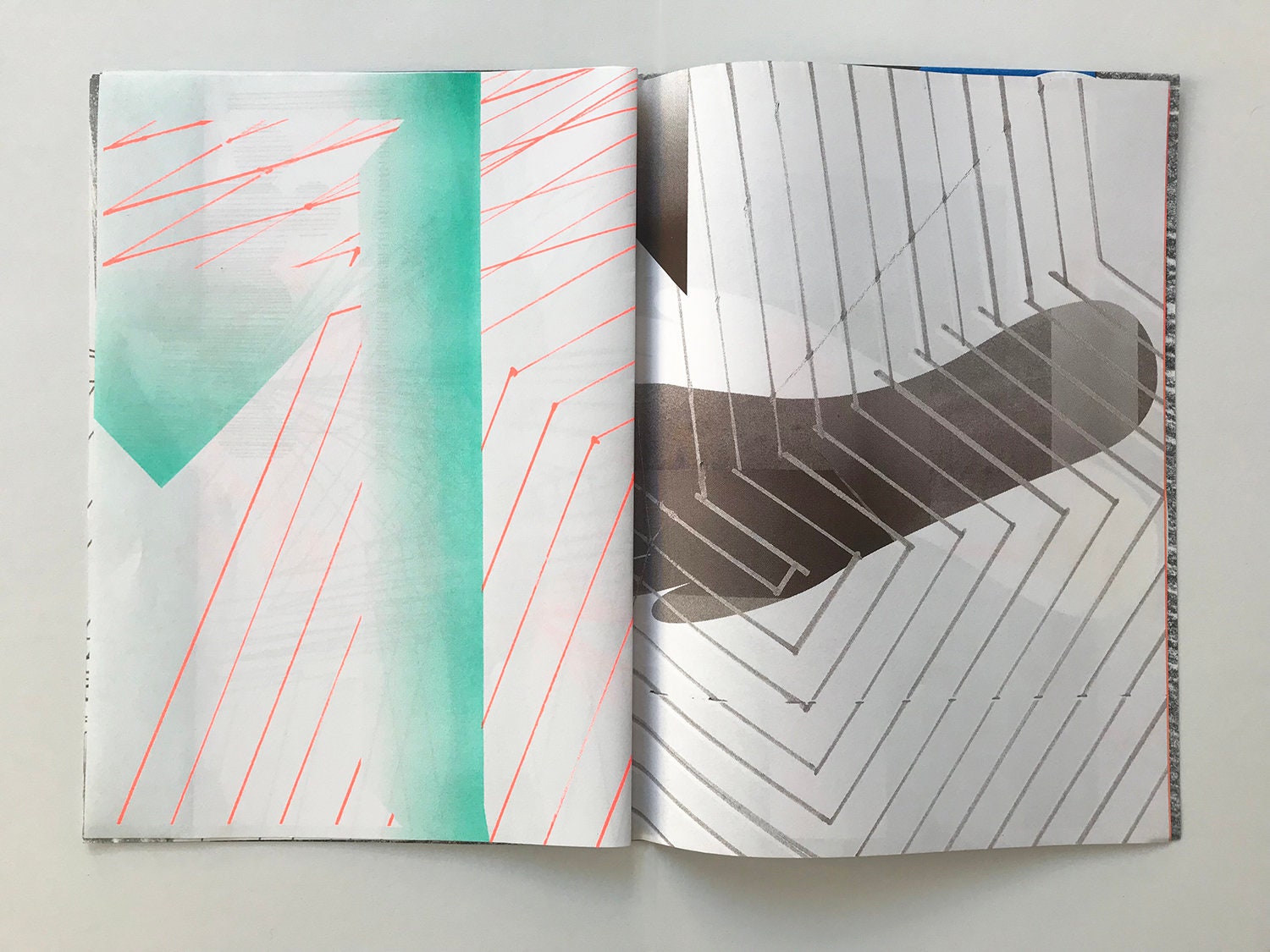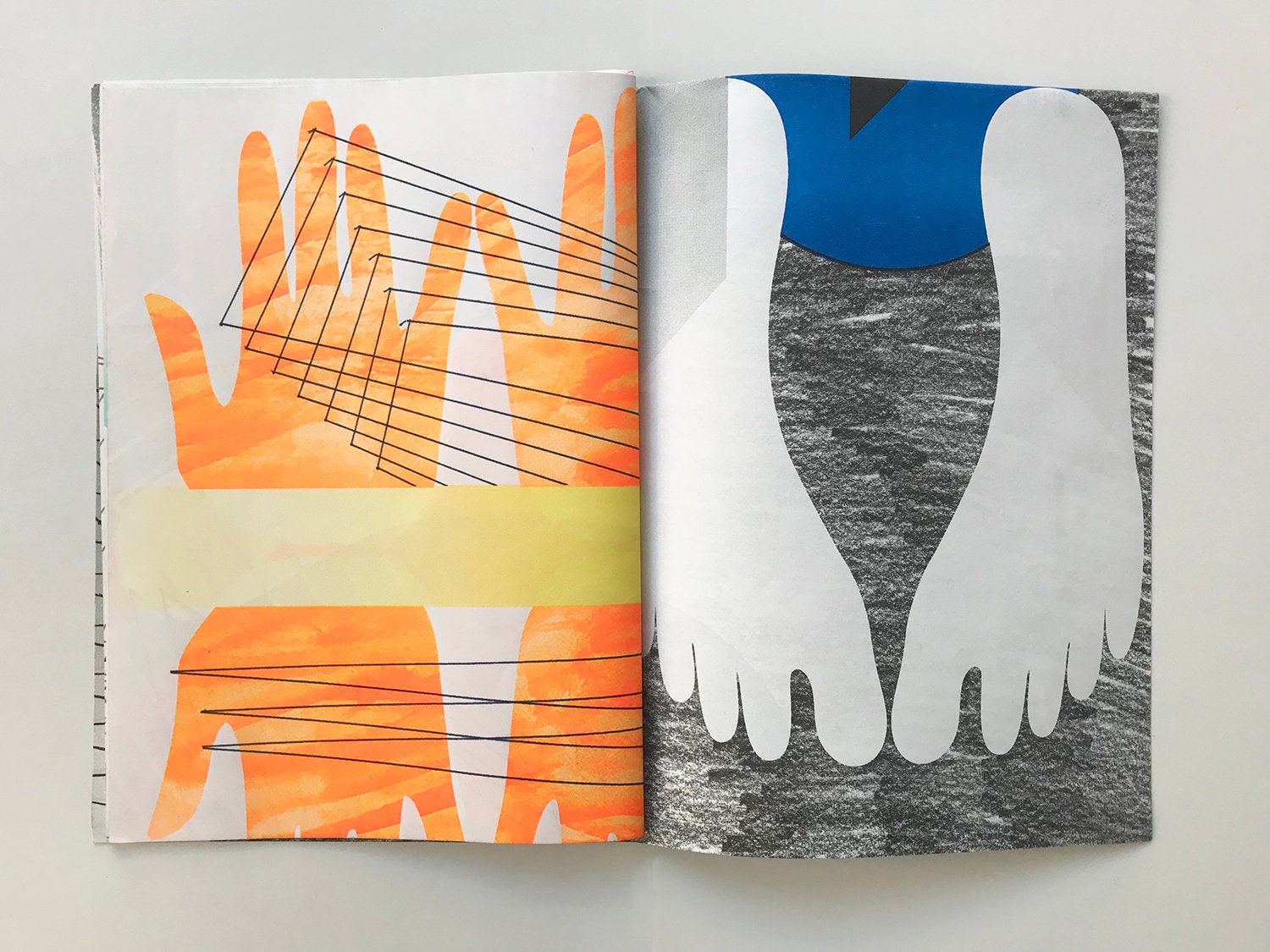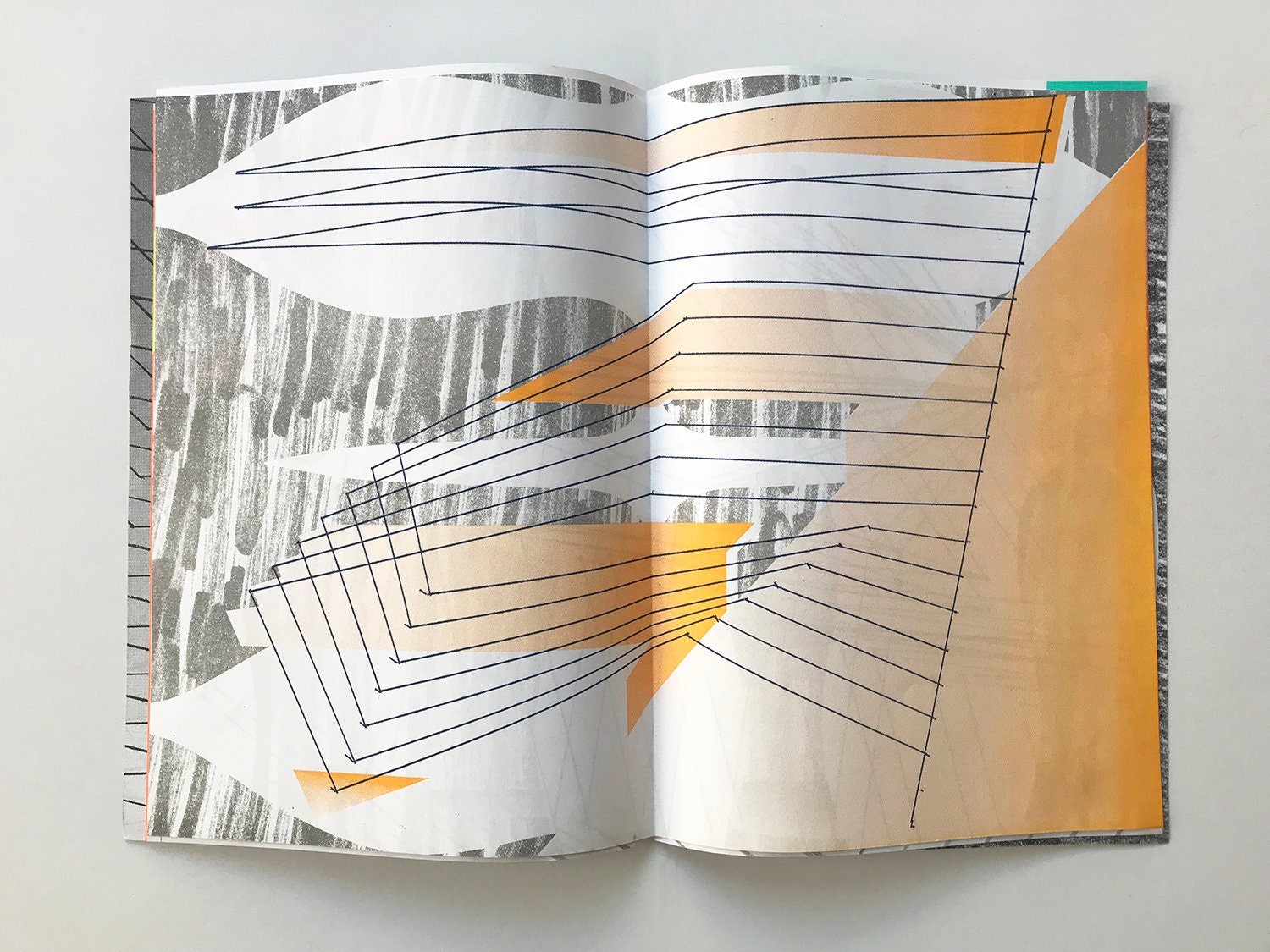 'Autobodies'
Ursula Döbereiner, Katharina Schmidt & Annette Knol

printed and published by Knust/Extrapool,
September 2018

- edition: 200 copies
- 19 x 13,5
- 18 pages
- multiple colours stencilprinted (risograph & ricoh)
- including A2 poster
- fold out

AUTO BODIES is a mechanism. AUTO BODIES is intuition. AUTO BODIES is the automatism in your body, the doing without thinking. Because doing is such an integral part of you, you know it can be trusted. Here humans are not replaced by machines and bots, instead pens, ruler, computer, and Photoshop are used as an extension of the body. Ursula Döbereiner, Katharina Schmidt and Annette Knol started a dialogue with the help of these implements. Words are replaced by forms and images. Tools and technology are applied to get as close to a shared idea or expression as possible.