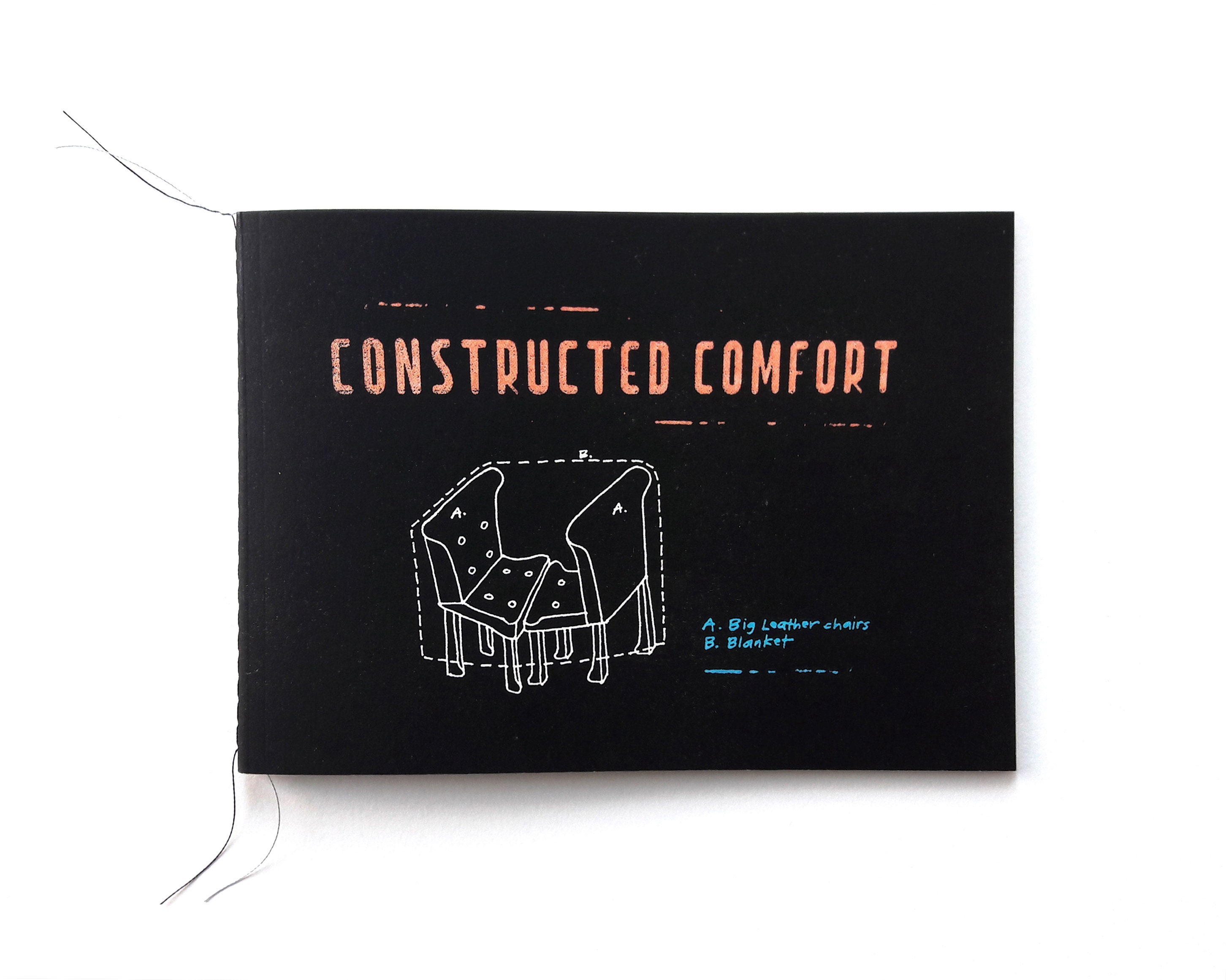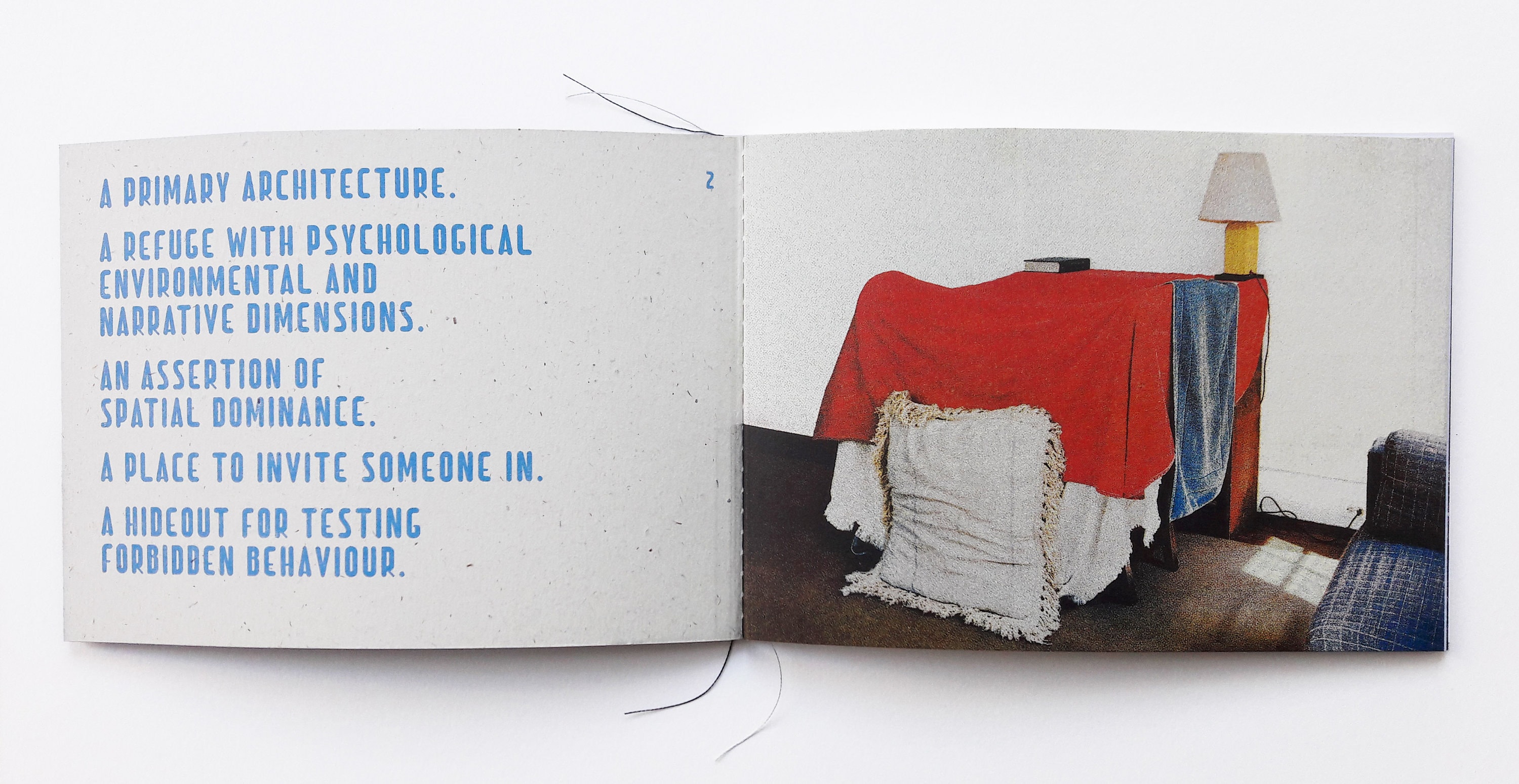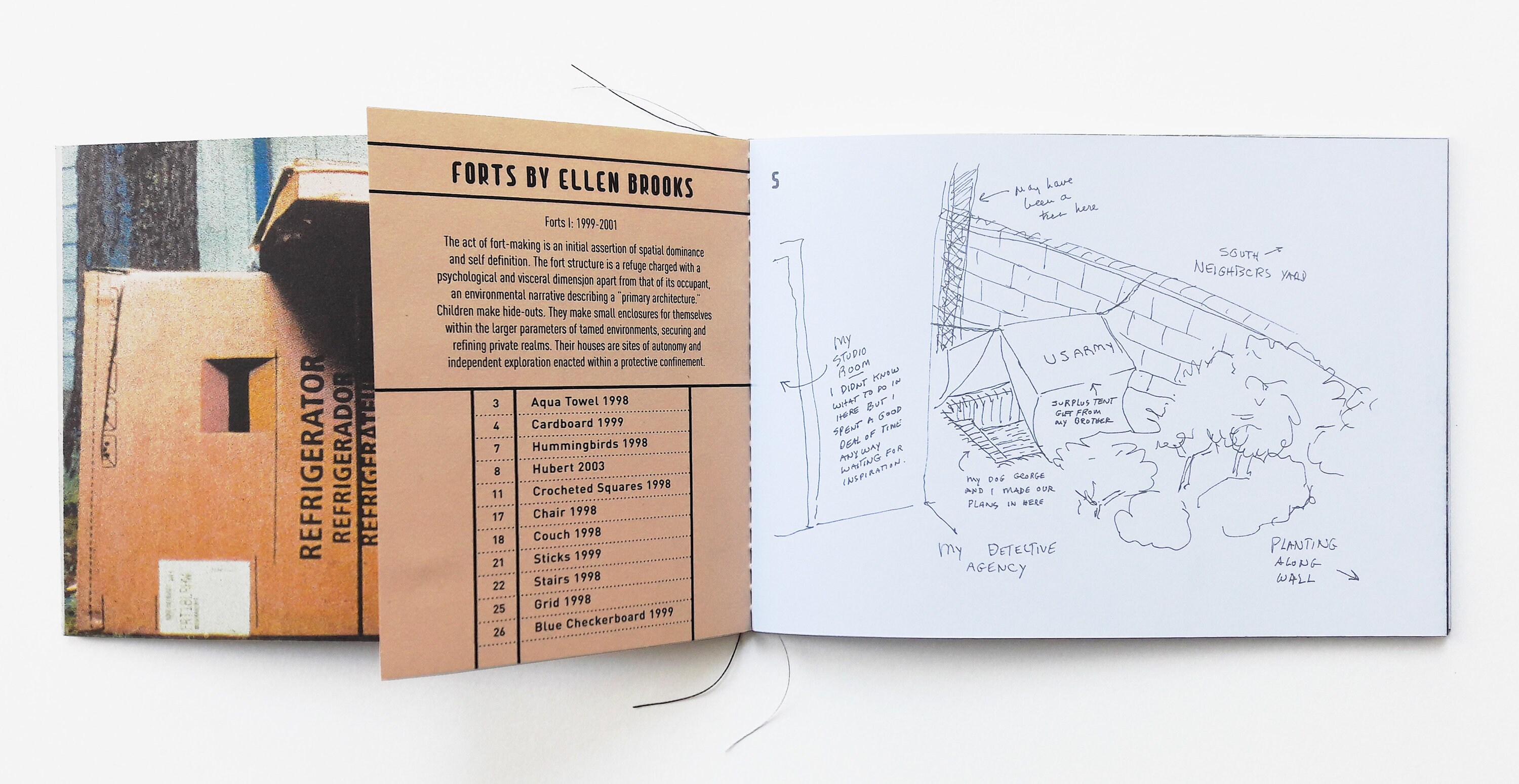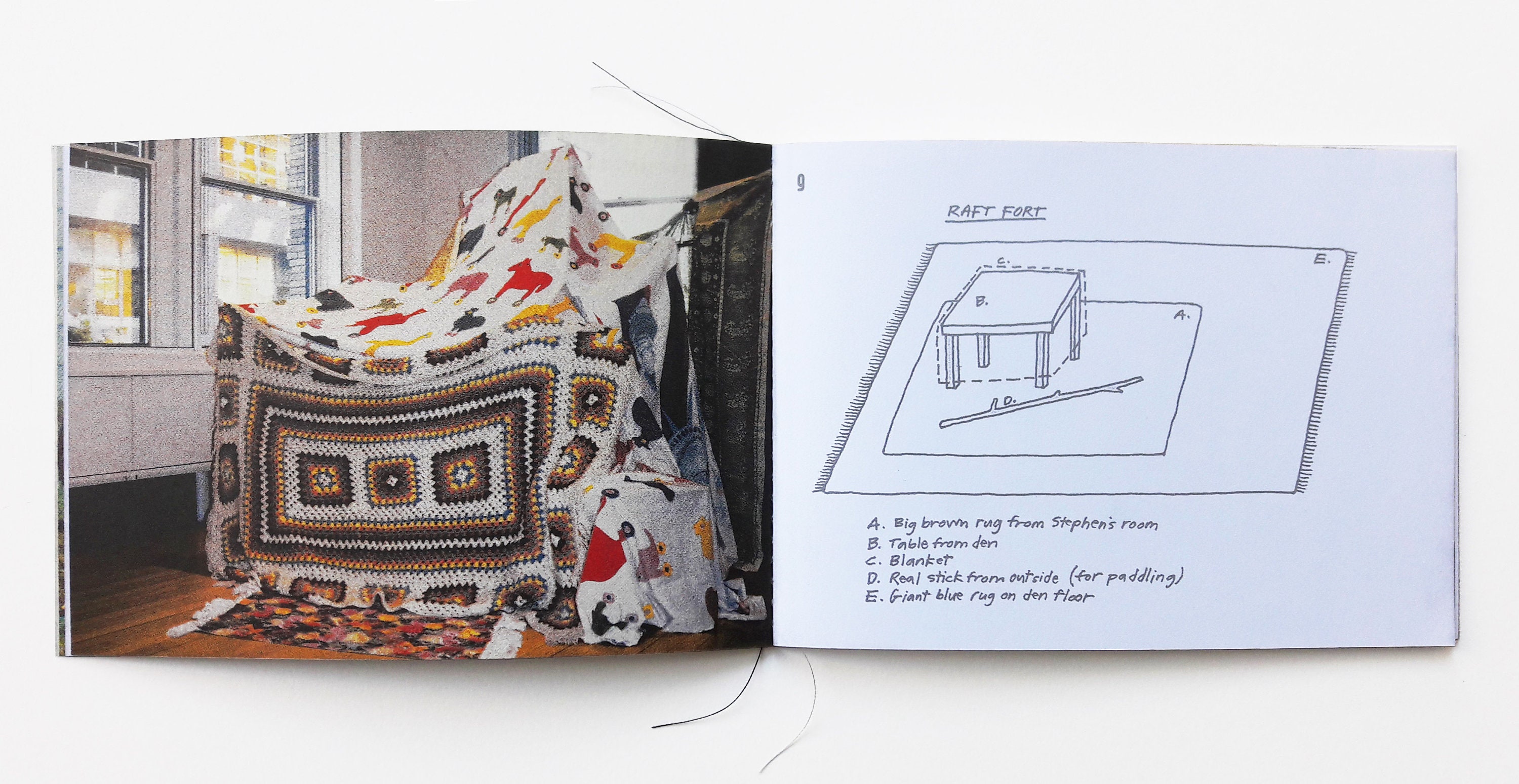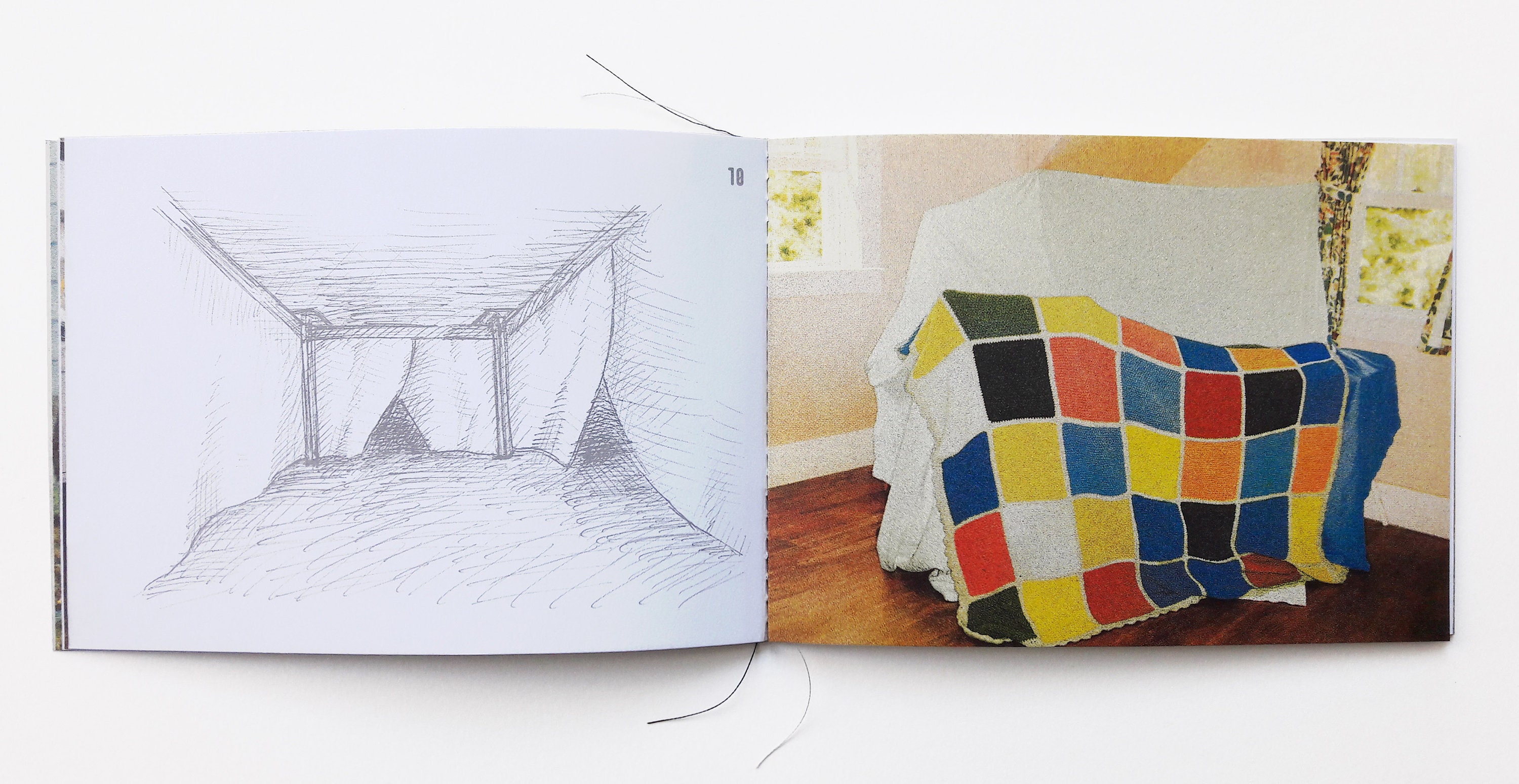 'Constructed Comfort'
Stacy Wakefield and Ellen Brooks

printed and published by Knust/Extrapool,
September 2019

- multiple risograph colors
- singerstitch-bound, with squarefolded back
- edition of 200 copies

Constructed Comfort is the result of one of the projects taking place during the 'Gekust door Knust' Summer exhibition at Museum het Valkhof during Knust's anniversary of 35 years. Knust and Stacy Wakefield worked together on the book in the museum during Stacy's one-week residency at Extrapool. The book was presented in the museum on the 8th of September 2019.