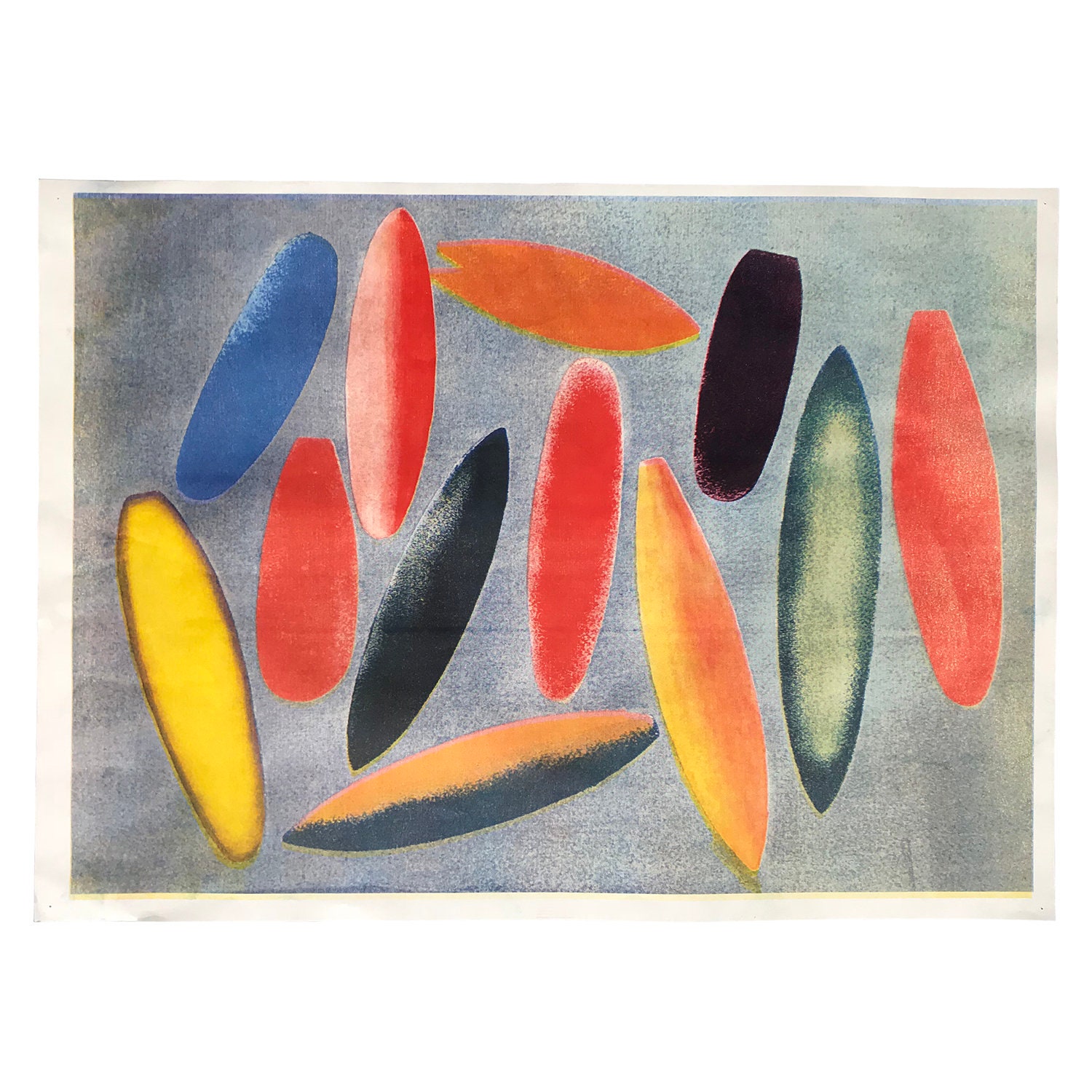 Riso printed with 3 colors: yellow, blue and red
Edition: 50 copies.

Riso printed with multiple colors on high quality scarce paper.
All Riso A2 art prints have been stencilprinted on the Riso A2 machine;
a highly specialized and exceptional machine that enables your work to be stencilprinted larger than the standard stencilprint size.